For this Festive Season The festive season in India is a time of joy and celebration. We all exchange gifts with our loved ones, and it's essential to not only choose meaningful presents but also wrap them in a way that reflects our commitment to a sustainable future. Creative and eco-friendly gift-wrapping ideas can not only make your gifts stand out but also minimize your environmental footprint. Let's explore some unique and eco-conscious approaches to gift wrapping for this festive season.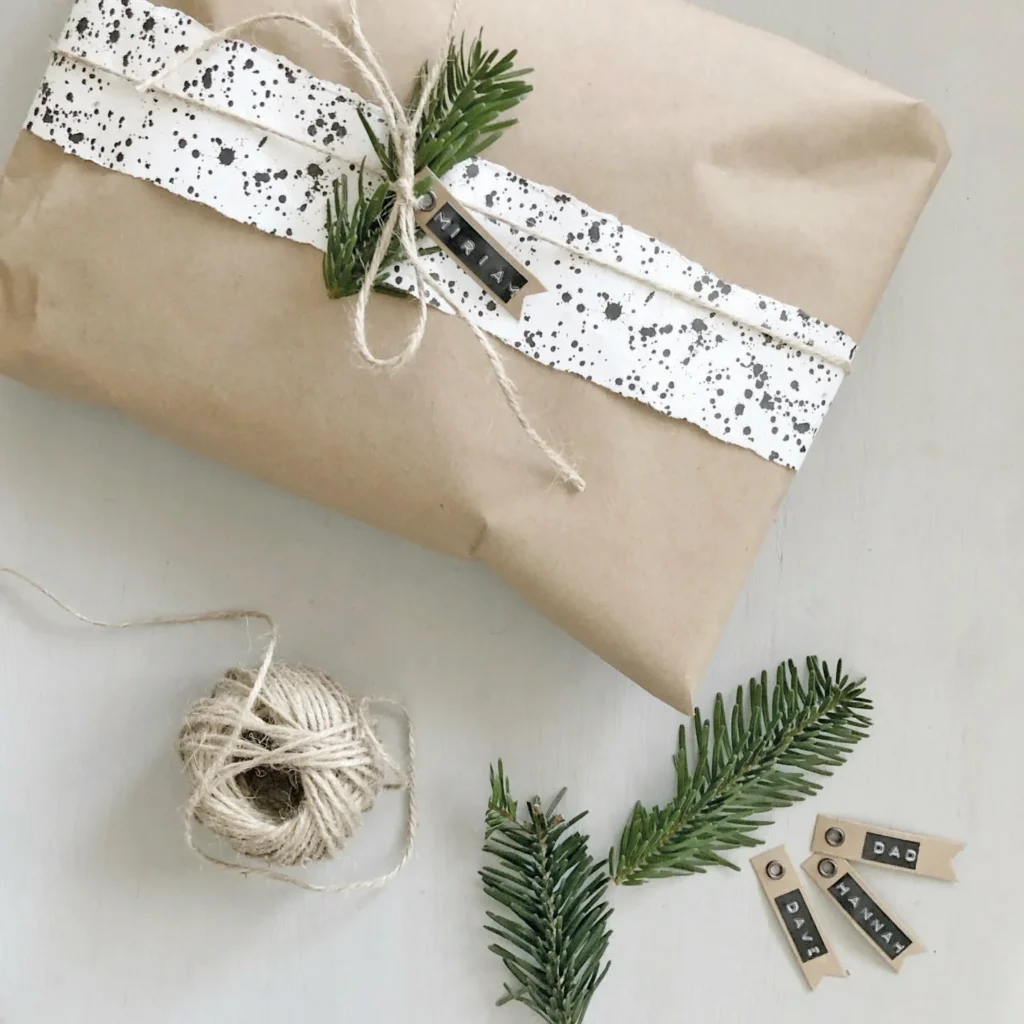 Reusable Fabric Wraps
In many Indian households, using cloth for various purposes is a tradition. Embrace this tradition by using colourful and patterned pieces of cloth as gift wraps. Not only are they reusable, but they also give an extra layer of excitement as the recipient unwraps their gift. Consider using old sarees, scarves, or even cotton napkins for an eco-friendly twist on wrapping.
Plantable Paper
Instead of traditional wrapping paper, opt for plantable paper. These sheets of paper are embedded with seeds that can be planted in the garden after use. It's a gift within a gift, as it allows the recipient to grow flowers or herbs from the paper, adding a touch of nature to their festive celebrations.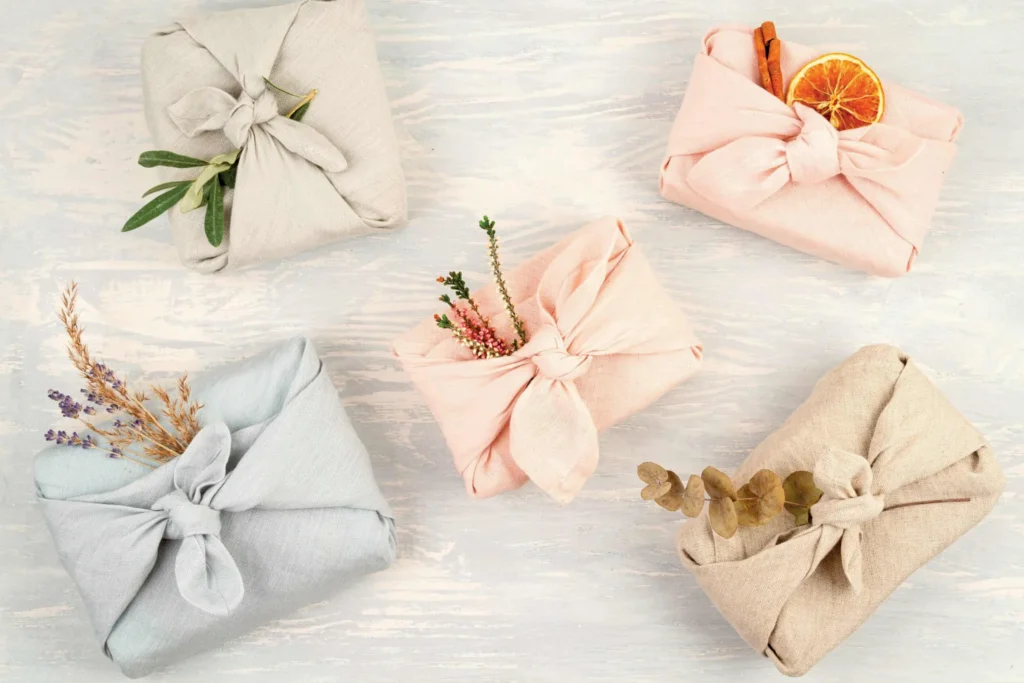 Handmade Paper
India is famous for its rich tradition of handmade paper. Support local artisans by choosing beautifully crafted handmade paper for wrapping. Not only is it aesthetically pleasing, but it also encourages sustainable livelihoods in rural areas.
Dried Flower Embellishments
You can add a natural touch of elegance to the gift by using dried flowers as decorations. They not only look beautiful but also provide a delightful fragrance. You can secure them with jute twine or organic cotton ribbons for a rustic touch.
Recycled Newspaper Wraps
Old newspapers can find new life as eco-friendly gift wrapping. They add a unique vintage charm to your gifts while reducing paper waste. Consider adding a personal touch with hand-painted or stamped designs.
Reusable Gift Bags
Invest in reusable fabric or jute gift bags. These are not only eco-friendly but also convenient for the recipient to reuse for future gifting occasions. Look for bags with festive prints or decorate plain ones with fabric paint or markers.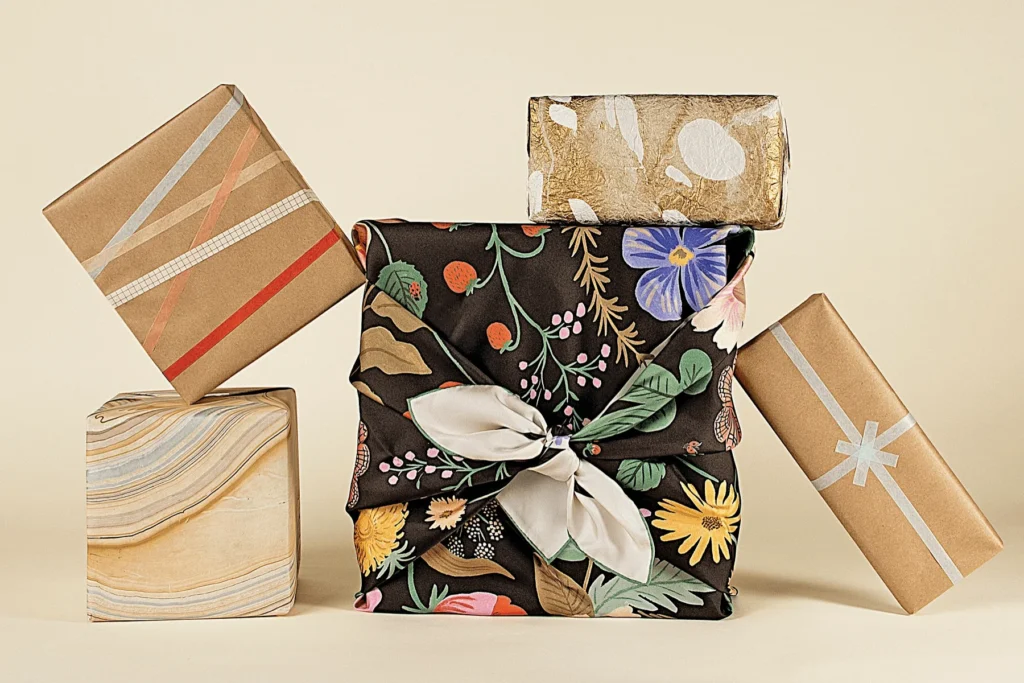 Decorative Leaves and Twigs
If you're looking for a more natural touch, gather some leaves and twigs from your garden to decorate your gifts. Tie them with twine or raffia for a rustic and eco-friendly look. C
loth Ribbons and Bows
Traditional plastic ribbons and bows are often discarded after use. Switch to cloth ribbons or even cotton threads for tying your gifts. These can be reused or composted, contributing to a zero-waste celebration.
Upcycled Accessories
Get creative with upcycled items like old buttons, brooches, or even pieces of broken jewellery as gift adornments. These unique additions not only make your gift memorable but also reduce waste.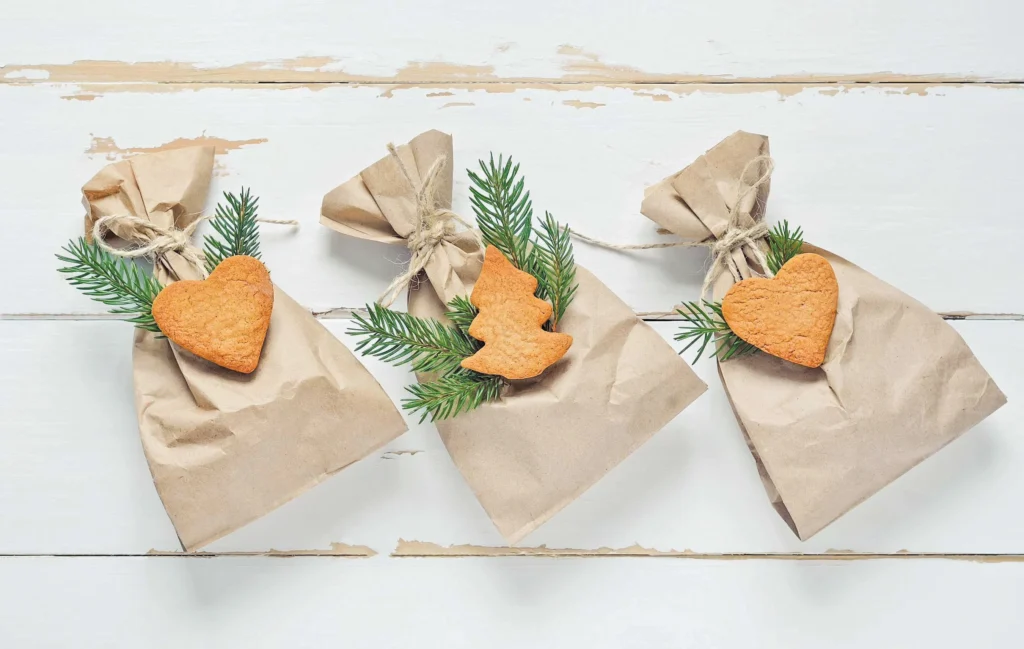 Hand-painted Wraps
Tap into your artistic side by hand-painting plain wrapping paper or cloth. You can create intricate designs, festive motifs, or even personalized messages. This not only adds a personal touch but also ensures that your wrapping is one-of-a-kind. This festive season, let your gifts not only express your love and affection but also reflect your commitment to preserving the environment. Embrace these creative and eco-friendly gift-wrapping ideas, and you'll be contributing to a greener and more sustainable future while celebrating the richness of Indian traditions.