Safe Haven: It's true that we come alone to this world. But from the very moment we're here, we're looked after, we're cared for, we are made to feel safe – all by our mothers. Zariin is here to help you make sure you have the perfect Mother's Day Gift, this year. No matter where you are, choose your pick from our thoughtfully designed Mother's Day Gift Guide and deliver a token of appreciation for your Mom.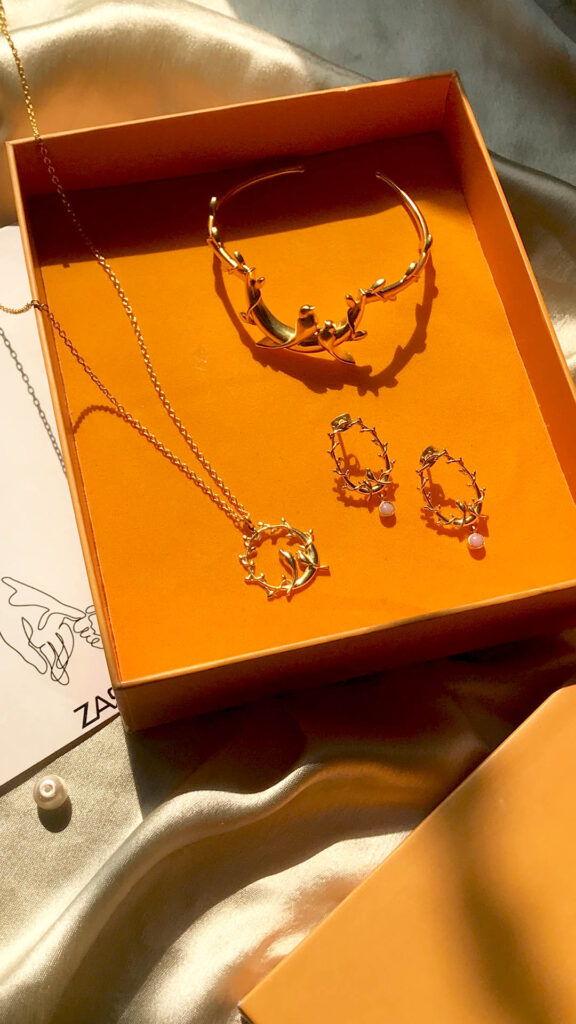 It's that time of the year that we celebrate those unsung heroes who make us feel loved, every minute of our lives. The ones who tell us to text them when we reach home. The ones who ping us to share our live location. The ones who remind us to stay hydrated. The ones who make sure we are well-fed. The ones who always have our back. The ones who will protect us no matter what.
The mothers.
The older siblings who parent you.
The fathers who mother you.
The mothers who don't birth you but care for you just the same.
The mothers who wear many, many other hats but take them all off the minute you need
them.
This mother's day, let us make them feel special, looked after, and cared for with the help of
our unique Mother's Day Gift Guide.
For Those Who Nurture You
This Mother's Day, Zariin celebrates and honours all those who nurture us with the launch of this special collection – 'Safe Haven'. This stunning 22kt gold dipped 3-piece jewellery collection exhibits a Safe Haven metamorphosed by a nest where the mother nurtures the child, knowing that soon, one day she will be ready to leave her nest. The child knows that no matter where she goes and how far she flies, this nest and her mom will always be a part of her. Our personal favourite is the 'Wreath Of Life Drop Earrings' that have a beautiful
Pink Opal hanging