"Travel is like love, mostly because it's a heightened state of awareness, in which we are mindful, receptive, undimmed by familiarity and ready to be transformed. That is why the best trips, like the best love affairs, never really end" – Pico Iyer
February is the month of Valentine's and the perfect time to dwell on Iyer's beautiful lines that draw the parallels between love and travel so vividly. And rightly so…Both experiences are exhilarating, evoke the same euphoria, and leave a mark on our life forever! On that romantic note, we unfold destinations across the world where legends promise long-lasting love.
Here's A Small List Of the Most Romantic Of The World Where You And Your Partner Should Definitely Travel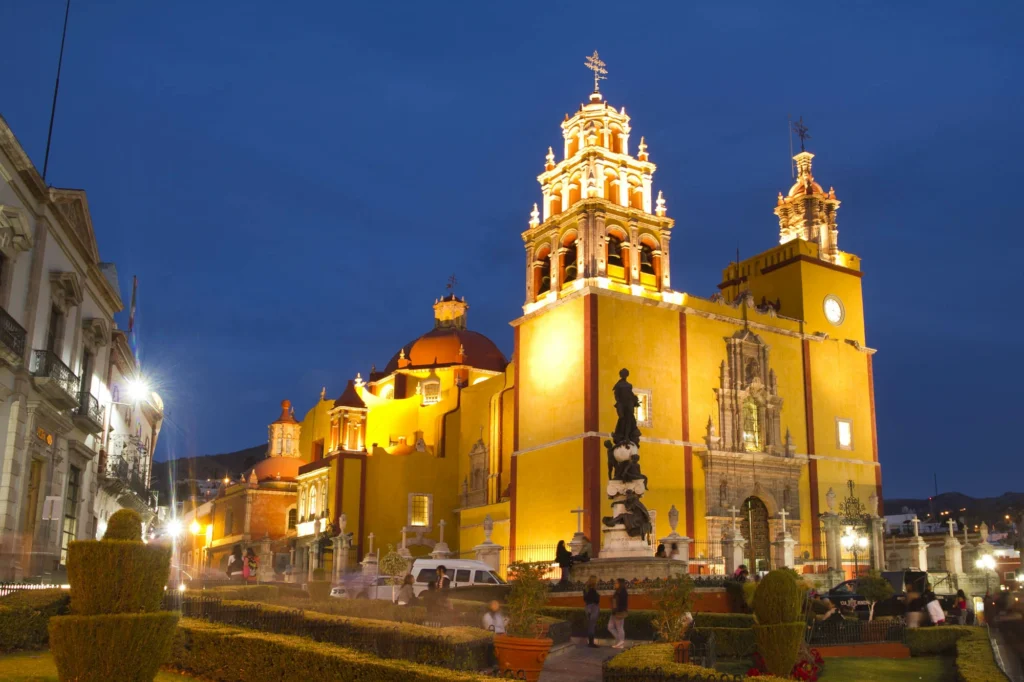 If you think Mexico was only about tequila and tacos, think again. Great food, music and endless stretches of white sand make Mexico a hot favorite for lovers. But what really strikes a romantic chord is the fable of Guanajuato. Here exists a stone staircase, with the 3rd step painted in red. It is believed that if you kiss your beloved on the red step you will be blessed with 15 years of luck in love. Folklore has it that Ana, a rich Spaniard who lived on the left side balcony fell in love with Carlos, a poor miner, who resided in the right balcony. The nearly touching balconies hanging over the tiny alleyway became a secret rendezvous for the lovers. One night, Ana's father caught them kissing in the narrow space and threatened to kill his daughter if the same was repeated. Undaunted, the couple locked lips again the next night. The father kept his word and thrust a dagger into Ana. Carlos, jumped across the balcony to protect his sweetheart but fell and broke his neck after landing on the third step. It is believed that the couple's spirit watches over lovers kissing on this step, ensuring them 15 years of good luck.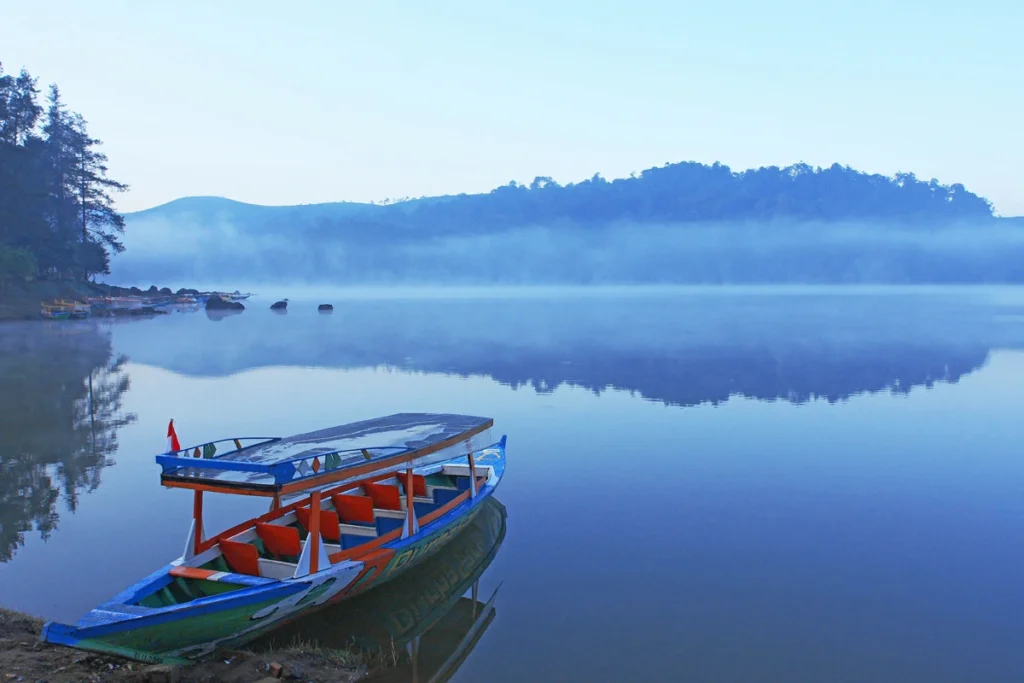 Many people are not aware of the abundant natural beauty that Indonesia is blessed with. Take a trip outside Bali to its western neighbor Java and revel in the mesmerizing beauty of Bandung, the capital city set amid volcanoes and tea plantations. Cool tropical weather, great shopping, and art deco architecture will greet you here. For your romantic story head to the township of Ciwidey, 45 Kms from the city. Young lovers' flock in hoards to find eternal love at Situ Patengan. The legendary story goes that Ki Santang, the king's son fell in love with a goddess Dewi Rengganis. The bond between divinity and mortal was not meant to be, leaving the duo in the eternal search for their better half. When they finally met, the Goddess asked the prince, to create a lake and boat on which they can sail into eternity. After their union, the boat they left behind became an island in the center of the lake. It is believed that the lake has magical properties and anyone who circles the island will find true love.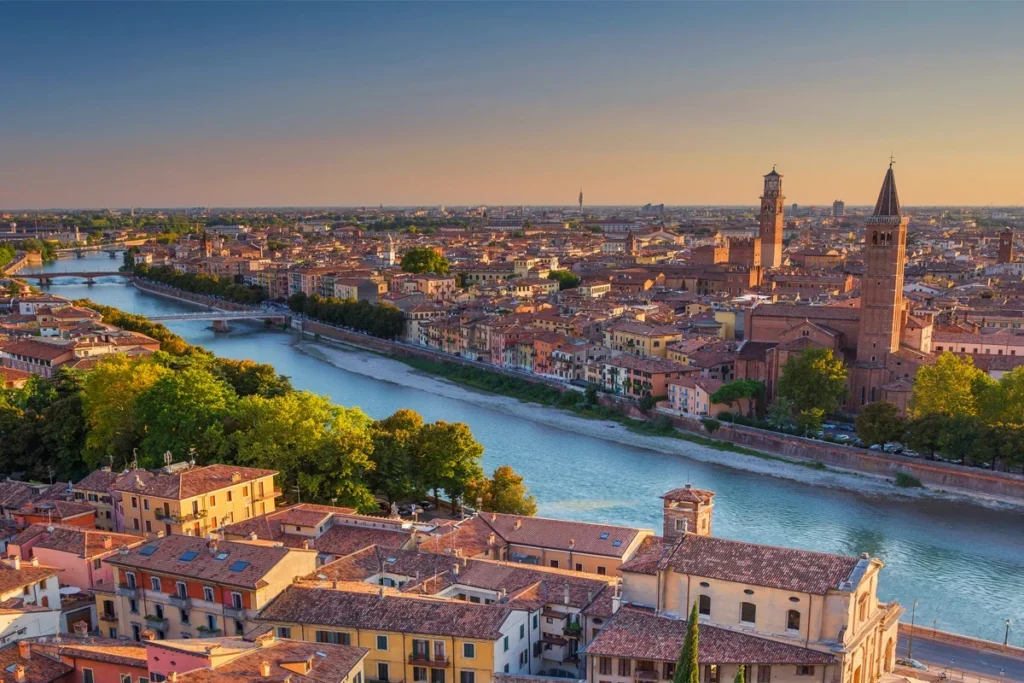 If you manage to dunk your head out of the delicious pizzas' in Rome, head north to Verona, the little town that served as the romantic setting for Shakespeare's famous tragedy of Romeo and Juliet. The key attraction… 23 Via Cappello AKA, the home of the ill-fated lover Juliet. Whether a feud between the Montagues and Capulets ever existed is debatable, but the house on Via Cappello is real. Head to the courtyard and look towards the balcony where Juliet reportedly stood waiting for her beloved Romeo. As you peer upwards take note of bronze statue of Giulietta (Juliet in Italian) standing coyly next to you. Italians believe rubbing her can help find true love.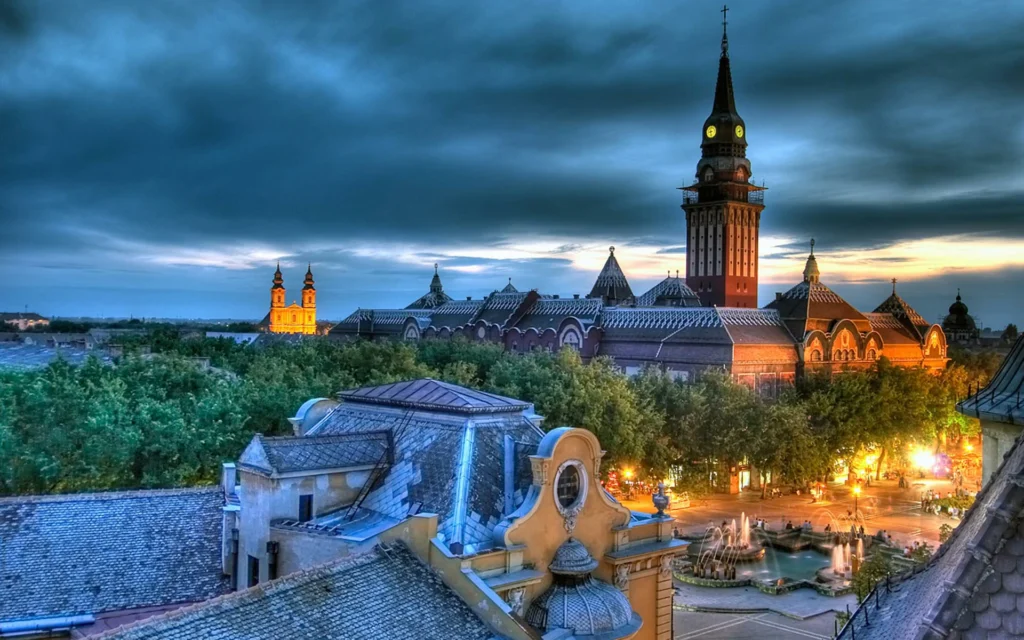 Paris may have made love locks famous, but Vrnjačka Banja, a small spa town in the European country of Serbia is where love padlocks found their genesis. For the uninitiated, a love lock is a padlock which sweethearts lock to a bridge. The lovers' names or initials are inscribed on the padlock, and its key thrown away in the water to symbolize eternal love. Most Ljubavi or Bridge of Love in Vrnjačka Banja is famous for being the earliest mention of the love padlocks tradition. It is attributed to the melancholy tale of a local schoolmistress Nada who fell in love with a Serbian officer Relja. After their commitment, Relja went to war in Greece where he fell in love with a local woman from Corfu and broke his engagement to Nada. A devastated Nada died of heartbreak. Witnessing this tragedy, young girls started writing their names along with their beloveds' on padlocks and affixing them to the railing where Nada and Relja used to meet. While there are love lock bridges at increasing number of locations worldwide, this is where its true romantic tradition started.