She was at her gorgeous best at the launch of The Nebula from the House of Titan in Mumbai. Graceful, beautiful and an avid learner can define her persona. Here is a conversation with Aditi Rao Hydari.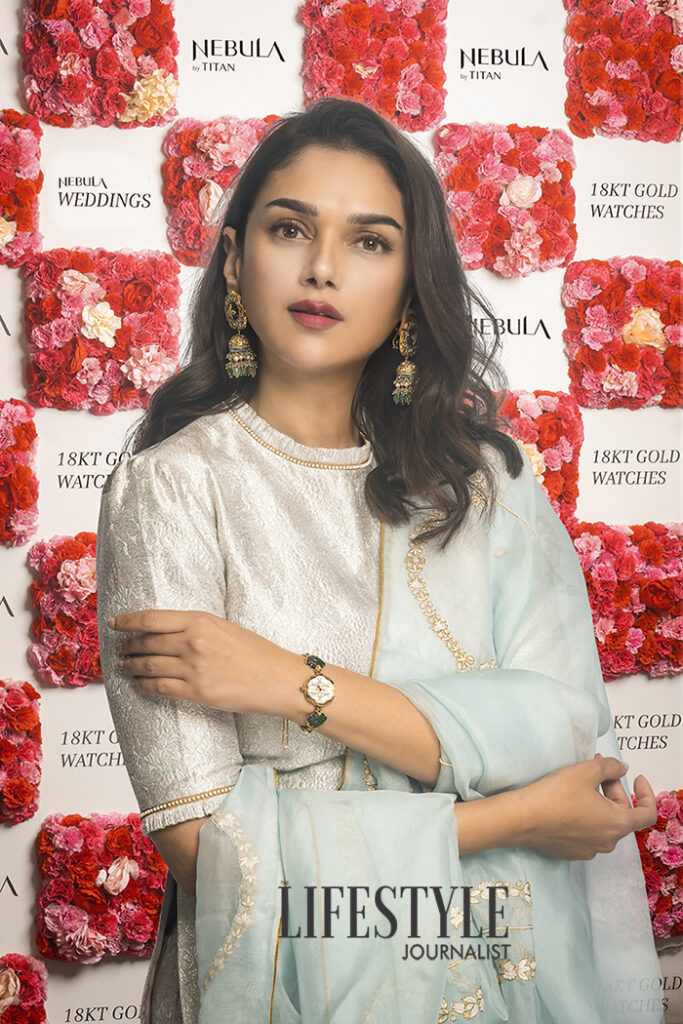 How would you describe your shoot/association with The Nebula from The House of Titan?
I am happy to launch Nebula's curated 18KT gold watches for this wedding season. I love watches, and they are my go-to accessory for every outfit. With intricate detailing and embellished with diamonds and precious stones, these watches are opulent and elegant and perfectly accessorise all my outfits for a wedding.
How do you stay connected to your family roots working in the entertainment industry?
An essential part of my being is to be who I am and be true to myself. It has been one of the most important philosophies I have grown up with.
How do you prepare yourself for all the different characters that you play?
I listen to my director, so when I come on the set, I am a sponge; I listen. I love being on sets where I can be a child, ask questions and explore fearlessly. When I have a director who nurtures me, that is my most happy space. Finding a character is about working with your director to find the character. I enjoy that process a lot.
What are your upcoming projects in 2022 (brands associations/ movies/web series etc.)?
I'm not allowed to talk about it at the moment; I will speak about it once the announcements are made!
How has the past decade in the industry influenced you as a person?
It is very important to me to be who I have always been, from within. So if I'm a five-year-old, happy, curious, excitable kid, then to always retain that which is so essential to my core and being and so much a part of my personality. So whether somebody wants me to be a glamazon for the world or not, I have to recognise my authentic self and be true to that. So that's what I try and do regardless of where I am in my professional journey.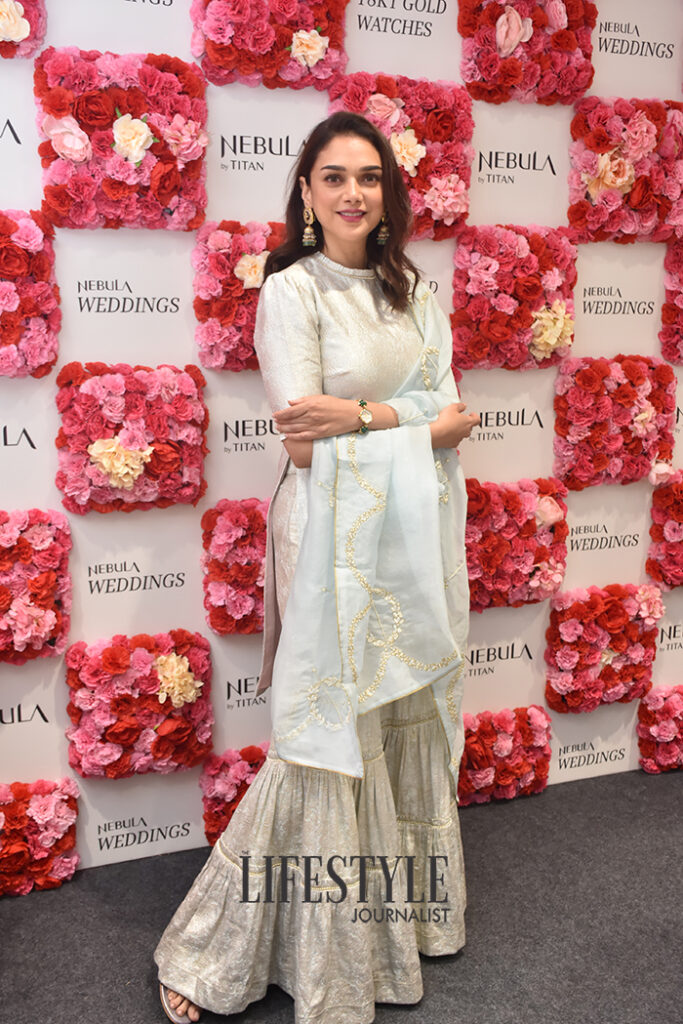 How would you describe yourself in your personal life, outside the film/modelling industry?
I am what you see; I am very transparent, like a five-year-old; I laugh as much as I cry at the drop of a hat.
How did you personally cope with the pandemic (or the related stress) and the consequent lockdowns?
2020 and 2021 were challenging years, and every time I thought it was hard, I have also counted my blessings and sent up a prayer to be grateful for all the love and everything that I have and have been able to do. It has also taught me to be grateful, prioritise, be kinder, and help.
How do you plan on starting 2022, and what are your aspirations for the upcoming year. Any New Year resolutions?
I am looking forward to 2022, and I want everyone to be safe, healthy and happy. I want everybody to work to their maximum and live a good life. I don't make New Year resolutions. I keep going back to the philosophy of being my true, authentic self every day.