What was your approach when you initially started styling Harnaaz?
I was the official stylist for LIVA Miss Diva Universe 2021, a National pageant that Harnaaz won to compete in Miss Universe eventually. I had started observing Harnaaz's style from there itself, and she is very powerful and yet graceful at the same time. So, the approach was to bring out Harnaaz's personality through her attires and showcase India through everything she wears. We used a lot of Indian fabrics and incorporated all Indian designers, not just the A-list ones, but designers all across the country who have a great sense of aesthetics and need a push to be recognized globally. Henceforth, the entire design fraternity was representing India.
What was the inspiration behind the National Costume worn by Miss Sandhu?
The basic theme of the national costume was the role of a woman as a protector and the portrayal of a strong Indian woman, exhibited in a royal and regal way. The mirror work used was symbolic of warding off the evil eye, and the umbrella was used as another form of representing protection and shelter that a woman or mother provides.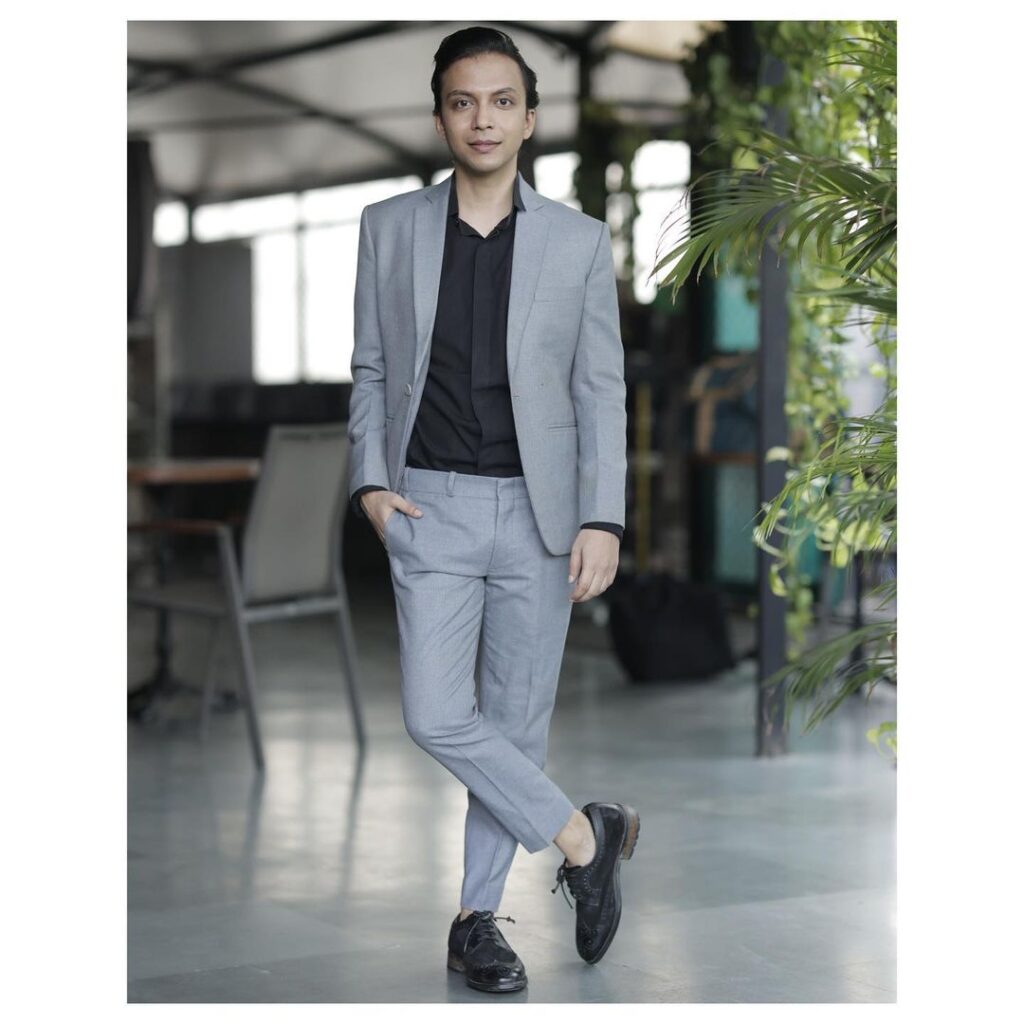 Which look was your personal favourite?
There were about 40 designers in total, including footwear and accessories designers, and I think each one of them did a great job contributing to this legendary win. As mentioned earlier, we all tried to bring a touch of Indianness in every look. For instance, Harnaaz wore a green jumpsuit that was a very creative fusion of western and traditional. The jumpsuit was given an Indian twist by using a brocade fabric and a georgette fabric that went across her neck and hung back, almost like a dupatta.
Do you have any future collaborations planned with Miss Sandhu?
As the winner of the Miss Universe title, Harnaaz will be moving to New York to live there, but I would be delighted to style her whenever she is in India. We have a big star in the making now, so I think this will be an ongoing and long-term association between Harnnaz and me. Our successful collaboration has only stemmed from both of us trusting each other. She has been adept and receptive to everything I have tried on her, always understanding each outfit's character. We'll keep creating this magic and taking over the universe.
Interviewed by – Simmerdeep Kaur
Photo Credit by Benjamin Askinas & missuniverse.com