An Assam Cadre IPS, Dr Ramandeep Kaur, is not just a distinguished officer from 2013 batch, but has made significant contributions to law enforcement. She is currently on her new profile in the Central government. Officers like her, who are fearless and dedicated, symbolise strength- breaking gender stereotypes with her exceptional leadership. Here is a candid conversation between Dr Ramandeep and the Lifestyle Journalist.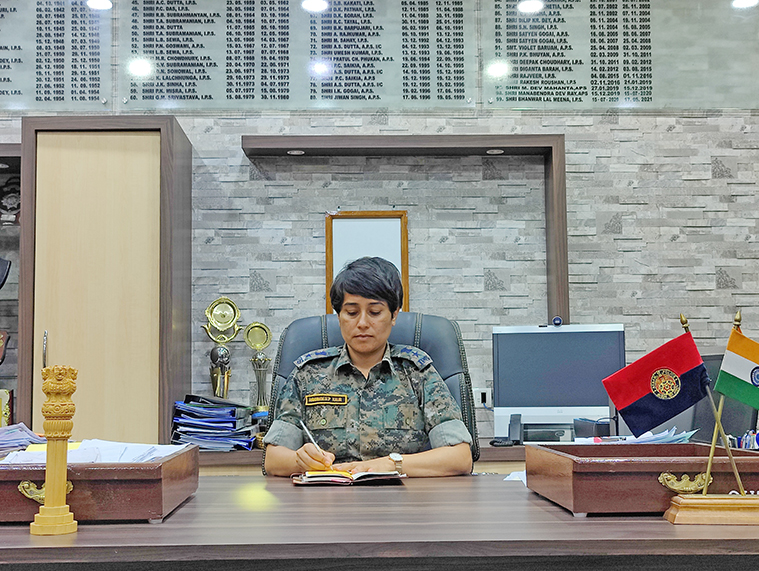 What motivated you to join Civil Services?
The scope of public service provided by Civil services is immense. That was my motivation.
What is the most challenging and rewarding part of being an IPS?
Being an IPS is both challenging and rewarding at the same time, as you always stay on the cutting edge. As a Superintendent of Police, you are responsible for all the happenings in the district, which makes it challenging, and the feeling that enables you to respond to people makes it a rewarding field as it helps to make a difference in someone's life.
How do you balance your personal and professional life?
It becomes a way of life. It doesn't feel like a service anymore, so the balance comes naturally.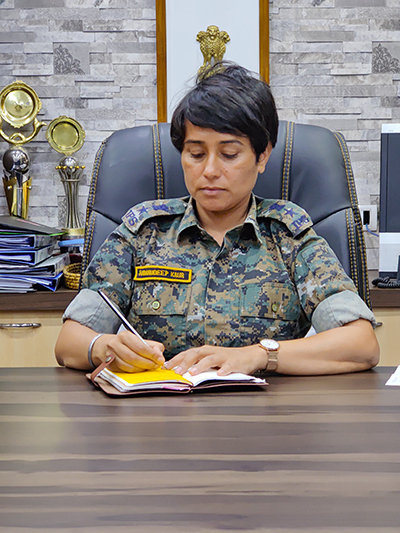 What is your goal for the next year regarding your profession and personal life?
To pursue excellence and happiness.
Women and Police Services. How do you view the conjunction of these two?
People who have worked with me ( seniors, subordinates, public ) never made me feel any difference. If you are an officer, you are an officer. The training, responsibility and expectations are similar, so gender hardly comes into play.
How do you manage your stress in difficult circumstances?
I get up early in the morning and do some de-stressing. I love jogging and some exercise. In the evening, I keep some time for myself. Reading helps me de-stress.
What measures can be taken to foster a better relationship between the Public and Police?
I feel that a constant endeavour is required in that direction because there is a lot of mistrust as we stand today. Though there are a lot of efforts by different Police organisations across the country to bridge that gap, still there's a long way to go. If the Police can reach out to youth in colleges and schools to show them the good side that would be great. Public feel safe because police is working at the backend; this must be reflected. Young people need to see a balanced picture of it.
Please share something about your health and fitness routine.
Running, weight training in the morning is what I do currently. Though i feel, I need to make some time for games.
What are your hobbies or things you like to do on a break?
I like horse riding, reading, going out, and driving.
Please share some tips for young aspirants preparing for UPSC.
Preparing for UPSC is different from other exams. It demands passion. It would help if you get into it with self belief because that's most important to help you get through difficult times and phases in the exam, and in life in general