A young mother, soft-spoken, focused and spot on! Meet Dr Priyanka Soni, a 2012 Haryana Cadre IAS who hails from Rajasthan. As DC, Panchkula (Haryana), she aims to maximize the benefit of existing public-friendly government systems. Married to Dr Aditya Dhaiya, a 2011 batch IAS, she juggles her time between her demanding work and her 5-year-old son, Aryan. Here is a candid conversation between The Lifestyle Journalist Magazine Editor Dr Neha Miglani and Panchkula Deputy Commissioner Dr Priyanka Soni.
There was news in the media where you had invited a senior citizen to take the chair of DC for a day in Kaithal. You also introduced feeding rooms in the mini-secretariat in Hisar. Can you share about the two incidents?
The contemporary times are such that senior citizens do not get proper care from family. Relationships are suffering since everyone has a busy life. There was an event to which I was invited, where a senior citizen was disappointed over a family partition matter and the local administration's role in it. I offered the gentleman to accompany me to the DC office and asked him to sit on the DC's chair for a day. Whatever his concern was, we tried to resolve it. Regarding the feeding rooms, it was from my own experience that I realized how tough it is for working women to manage work and their children. Particularly in the initial year, breastfeeding is essential, and there isn't a comfortable set-up in our offices where a working mother can feed her child. That is when I realized the apathy of other women and felt there was a need to change the system.
You are a doctor turned IAS; who has been your inspiration?
My mother and father both inspired me. I was an MBBS doctor. I prepared for UPSC and cleared it in the second attempt. It took about two and a half to three years to crack it. The underline thing is to comprehend what the examiner wants from the examinee. Understanding the demand of the exam helps one to clear the exam.
I hail from a non-bureaucrat family. My father had a jewellery business in Suratgarh, in Sri Ganganagar. My young sister is an Anesthesia doctor, and my brother is also a doctor.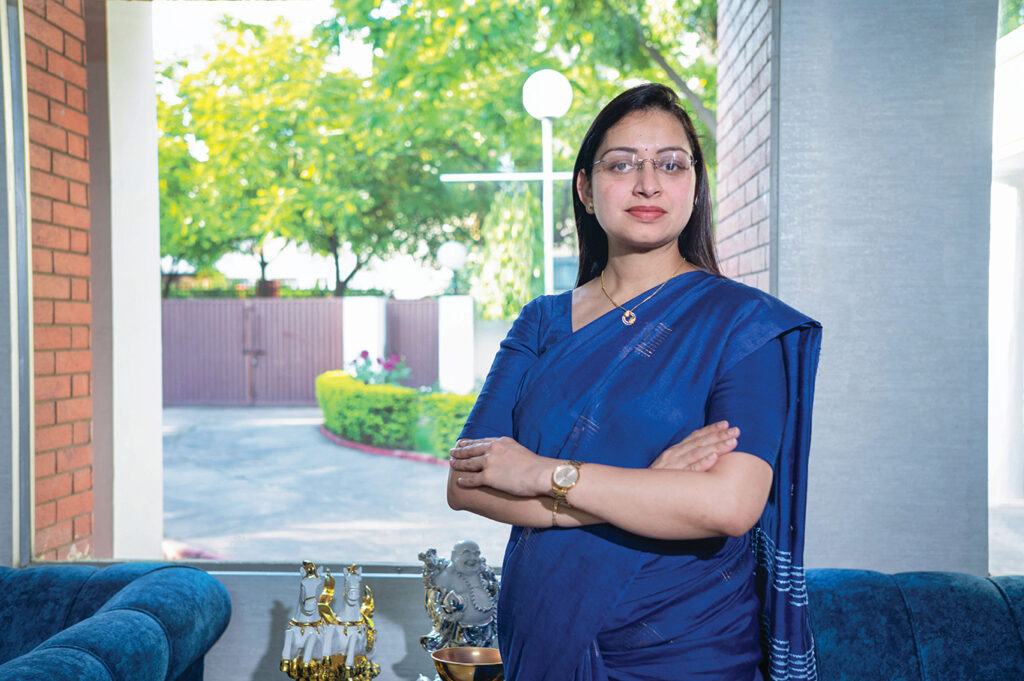 What do you expect from your subordinates or team, and what is your message for them?
My expectation from them is to address public grievances adequately. There are specific lengthy processes of the government, and sometimes people need help understanding them. Hence, they will approach the government staff. I expect my team to give services in a time-bound manner, and table work must be cleared. A corruption-free system, in which people do not have to face hurdles, is what I intend to create.
What issues have you identified in your district that you want to work on?
We need to boost the tourism sector, and there are various government schemes. The revered Mansa Devi temple, for instance, is a part of this district; hence tourism has to be explored, which will help in livelihood for people, and eventually, it helps boost the area's per capita income. I would also like to work on facilitating schemes in rural areas. Post-COVID-19 pandemic more awareness needs to be created regarding it. Certain areas are not covered under ICT, so bringing them under the purview will also be a focus area. Other important areas include parking, traffic, and road safety, need to be addressed. There are several schemes by the CM Haryana, whose effective execution needs to be implemented in this area. Merely on paper, it doesn't benefit people. So rather than bringing new systems, properly implementing the existing schemes is my concern.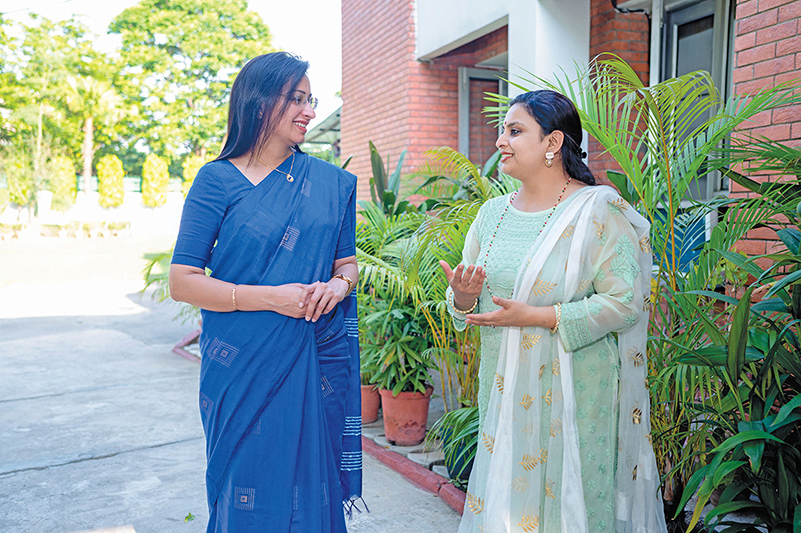 What have been your life lessons and professional lessons?
Public dealing is an essential aspect of our job as a bureaucrat. People give up trust in the government if public servants don't deal with them properly or if the problem is not appropriately addressed. First and foremost, law and order have to be in place. I have realized that teamwork is essential to ensure that goals are met. Therefore, one must motivate his or her team. At times, it is necessary to listen to them. Creating a democratic eco-system in the workplace is a better idea. Taking their feedback is essential. There are departmental officers and HCS officers (Haryana Civil Services) who have vast experience, which is tested over time. Hence listening to them and using their knowledge is a better idea for better teamwork and productivity. Taking the team along is very important for the success of an officer.
What is your opinion on working women and motherhood?
Women in our ranks are privileged working women. However, for women in clerical positions or similar profiles, their job is much more challenging. Therefore, steps must be taken at workplaces to accommodate women who are working mothers.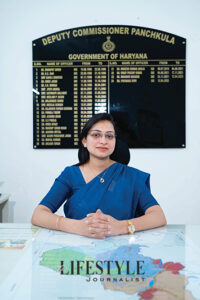 Who has been your inspiration, and why?
My mother has been my constant inspiration. Whenever I feel low, she motivates me by sharing her stories and experiences. She is a spiritual lady and keeps sharing knowledge with us, which helps to overcome tough situations and challenges.
What are your hobbies?
I listen to music in my pastime, mainly Punjabi and traditional Rajasthani music, with a new twist. In addition, I love to walk, travel and explore new places.
Read More