He is dynamic, a workaholic and a multifaceted personality. Highly organised, extremely efficient and has an eye for precision. Being a surgeon and an able administrator with vision- all these qualities come naturally to him, or vice versa. Meet the Orthopaedic surgeon from PGI Chandigarh, Dr Sameer Aggarwal, who is in charge Level 1 Trauma Center at PGI Chandigarh. He is also the Nodal Officer for the Satellite Centre of PGI Chandigarh at Firozpur, Punjab. He was the Nodal Officer AIIMS Bathinda during its initial years (2019-2021), besides many other administrative and academic achievements to his credit. He has 180 publications to his credit in international and national journals, besides having prestigious fellowships from international bodies. His mentor, Prof Mandeep Dhillion, quotes him as a 'swift thinker with leadership skills who is an able crisis management expert in addition to being charismatic, friendly and a happy-go-lucky person!' Here is an interesting conversation between PGI Chandigarh's Prof Sameer Aggarwal and The Lifestyle Journalist Editor-in-Chief Dr Neha Miglani.
What are the general guidelines or health tips you would like to give the general public?
Diet, posture and exercise are all essential. In old age, there are degenerative changes, which begin at 45 years of age, and these changes manifest at 60 years. The average life span is 90 years, so we tell patients to be prepared according to that. It's planning for 30 years.
Every person above 60 years should take care of this, especially women. Post-menopause, there are certain hormones which protect your bones from becoming deficient. In addition, they should take Calcium and Vitamin D. For sun exposure, 9 am to 11 am is the best time, but skin exposure should be there. At least one-sixth of the body has to be exposed to sun for at least 20 minutes. For Calcium, intake of two glasses of milk or milk products is sufficient for men and women. Keeping a check on Calcium, B12, and Vitamin D is important. Post menopause for females and after 65 years for males, a Dexa scan can be done to see if bone health is fine- it tells how much Calcium is deposited in the bones.
Mobiles have created posture-related problems. At least 10% of patients in our OPDs have health issues due to mobile usage. I tell patients that if they have to use their muscles for 2 hours, prepare according to 3 hours.
Only through exercise can muscles-joints become strong. There are different exercises for different joints, hence do all and listen to your body's requirements. Minimum twice a day for 10-15 minutes one should exercise. Exercise increases blood supply and delays degenerative changes. Unfortunately, the gym culture, particularly in Punjab, is causing havoc. They also consume dangerous steroids along with gyming. In every OPD, we see patients who need hip joint replacement because the situation has worsened.
In fact, when orthopaedic doctors suggest exercise to patients, sometimes patients do it wrong and say that the practice did not suit them. So we tell them to come back to us and re-consult to correct what they are doing wrong.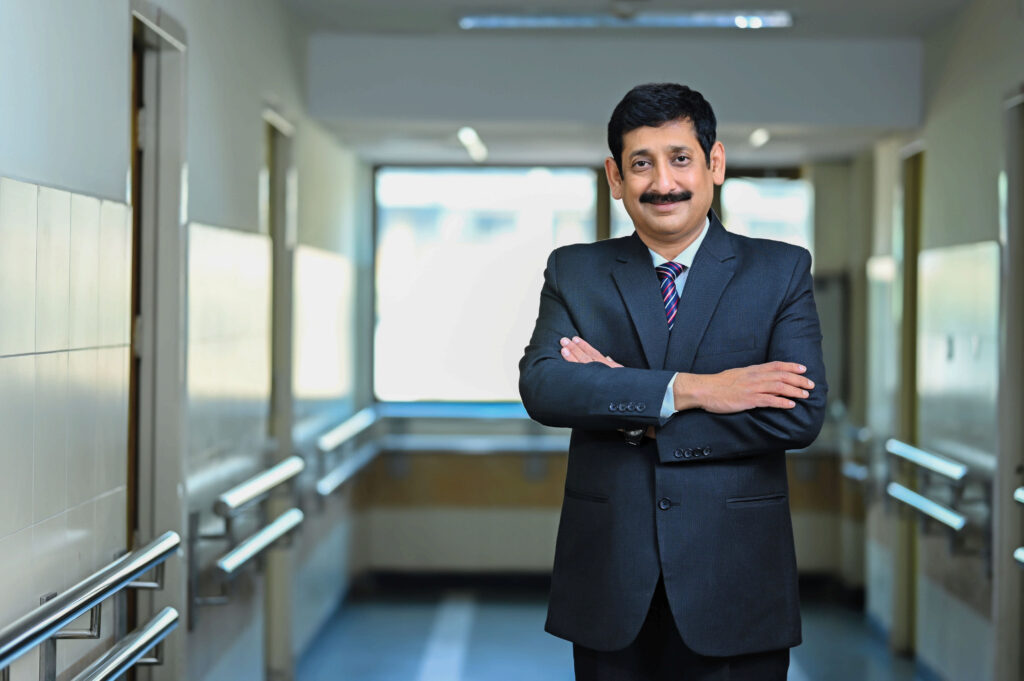 Any interesting development in the area of public health that you see as an administrator?
Ayushman Bharat is an excellent scheme for patients who can never afford surgery. We recently conducted a study in which 23.9% of patients coming to PGI fall under the Ayushman Bharat scheme in 2022-2023.
Please share something about your personality and journey.
I hail from a small town on the border of India and Pakistan called Ferozpur. I grew up in a joint family where I learnt the meaning of care and helping others. The strong sense of community and commitment to their welfare guides me to this day. On a more personal level, my father was a Professor of Physics and a strict academician. His focus on learning and imparting knowledge to the people around him is something I aspire towards to this day. So, in the 11th grade my father send me to a boarding school in Chandigarh to pursue medical stream subjects and prepare to become a doctor in future.
How did you enter the medical profession?
It's quite a story. My father always wanted me to be a doctor because he believed medicine was one of the best ways to contribute to humanity. He also thought that the ability to contribute to your community should be a top priority in anyone's life. So, in the 11th grade, my father sent me to a boarding school in Chandigarh to study medicine. Being away from my family was exceptionally hard for me, so one night, I decided to go back to my hometown. I feared that I had disappointed my father and let him down. So, from that day onwards, I buckled up with a singular aim to become a doctor. The rest is history, as I like to think.
Who is your inspiration?
From my college days, I have had amazing mentors who have shaped me into who I am today. My teacher and mentor, the late Professor Hardas Singh Sandhu, used to teach and percolate within us right from our first day of postgraduation training that 'A postgraduate trainee in Orthopaedics is married to Orthopaedics first. Orthopaedics is your first wife- this saying has been deep-rooted and inculcated within me, and this feeling and force within me is the greatest tribute to my teachers. I am committed to my conviction to contribute to building and developing so many centres of excellence in our region and beyond.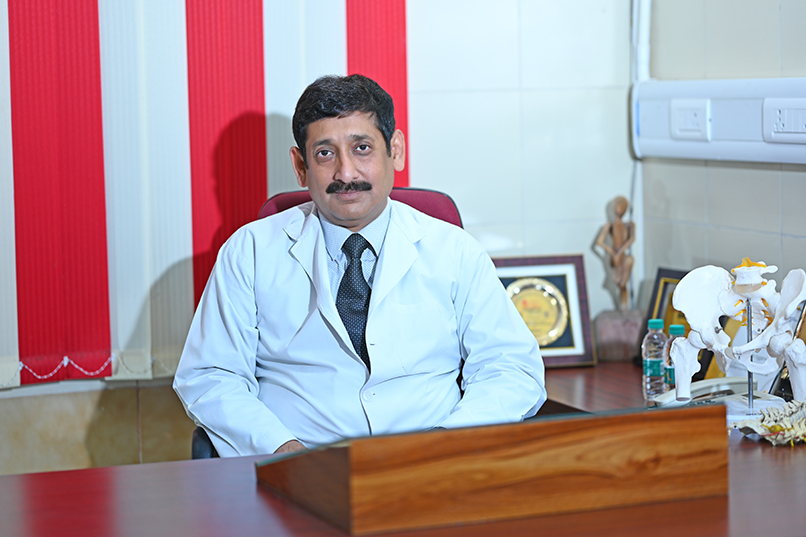 Please share something about your contribution to your current roles.
I am a skilled administrator. One accomplishment that I am quite proud of, besides my current professional accomplishments, was that I was instrumental in building AIIMS Bathinda. We were tasked with building, staffing, and operating an institute under a strict timeline. However, between my daily activities and everyday office work, I could work on that project, meet all the deadlines, and make the institute functional for the service of the community in that area and far beyond.
I pre-plan all responsibilities given to me, see things from the other person's perspective, and fulfil their expectations. I enjoy planning everything from A to Z, which involves micro-level details and macroscopic themes.
What is a personal goal you wish to accomplish?
Having worked in several small towns and villages in Punjab, I am acutely aware of how important medical services are to people who have yet to have the opportunity to access them. In line with this thought and my commitment to serving people, I am currently part of a project establishing PGIMER Chandigarh's satellite centre in Ferozepur. This project is close to my heart as my hometown and all the surrounding areas will greatly benefit from this project. It is still a work in progress, but we are making meaningful strides to ensure that work on the institute begins soon. One of my goals will be to make this institute operational as soon as possible.
Another one of my goals would be to make PGI's Advanced Trauma Centre not only a state-of-the-art trauma care centre but as a role model centre which even advanced countries like Germany, Australia and the Western world will look and aspire for. ATC shall have all the high-end investigative modalities serving round the clock with an enhanced number of modular OTs, a helipad, a green corridor, ultra-equipped infrastructure, and an adequate, well-trained workforce.
What is your advice to young medical aspirants?
Young medical aspirants should talk to different people, work in other places at a young age, experiment and expand their horizons. Learning is a continuous process, so stay confident. Also, every doctor should apply their mind to treat each patient as a one-track mind cannot be exceptional. Every individual is different and thus deserves the best treatment that they need. Mistakes can be a great opportunity only if you learn from them. Sometimes one mistake can teach you more than you would know through a month-long stint of working in a setup. They should remember that the priority in their life is patience. One of my mentors, Prof ON Nagi, used to say that one should 'Treat a patient like a relative because you will always do the best for your family. And every patient deserves the best that the doctor has to offer.'
Share something about your family and personal life.
I have a beautiful family, and I am grateful for it. My wife is the most significant support for me to do all this work. My father and mother were some of my biggest inspirations and taught me compassion and care. I have two beautiful children, a son and a daughter. My daughter is pursuing medicine, and she got inspired by my journey in the field. I admire her dedication and skill and her intellectual curiosity for the area. My son is currently pursuing his master's abroad in Economics. I am inclined to support his aims as whatever field you choose to pursue, you should be perfect in it, and then the area hardly matters. My family also understands my commitment to the medical profession and supports me.