Experiential learning is a method to get hands-on learning experiences to acquire skills and knowledge. Unlike the typical classroom, it allows students to gain real-life understanding by emphasising practical applications. It encourages students to deeply understand the process, which helps them to engage and interact with their environment. Critical thinking developed through the real-life application of concepts and ideas also helps foster creativity and innovation.

Experiential learning helps in building a strong and impressive Curriculum Vitae. First, it adds relevant work experience, demonstrating the student has hands-on experience relevant to the industry. It communicates that the student is good at problem-solving, communication and adaptability. Finally, it can demonstrate how the student has taken the initiative to learn and grow independently. It also involves interacting with industry professionals and mentors these connections are priceless for career advancement.

That is precisely why we at Edcosmo have designed our summer programs to send students on a remarkable experiential learning journey, where through workshops, mentorships, case studies and industry-level projects, the students can explore various fields and gain networking opportunities and practical skills in their desired industries. We have the AI Program where students can develop their Machine learning and Artificial Intelligence skills. Then there is the Internship with A leading magazine which will allow students to understand the publication process and discover their inner wordsmith. The finance program will empower the students to build portfolio management skills and master the financial markets. The entrepreneurship program will enhance the student's design thinking and website designing skills, and the Research Program is where our industry experts will guide students in developing their research projects.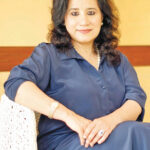 (The writer Dr Neeru Bali is a leading overseas education consultant based in Chandigarh) www.edcosmo.com https://linktr.ee/edcosmo
Contact her at 75-28-00-28-28