Dr. Naiya has been applying her gift of precision to aesthetic laser skin treatments. Here, in this interview, she talks about her venture and new advancements in the field. Let's ask this leading expert about the advanced world of non-invasive skin treatments.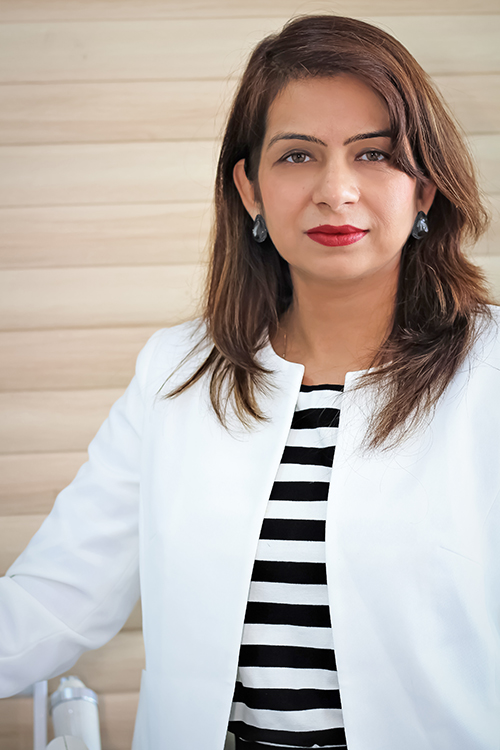 Please share something about your journey in the medical field.
I have always fantasized about the idea of bringing difference in people's lives by the use of medical skills. Dermatology was the perfect way to achieve that desire. One factor that encouraged me to become a dermatologist was the challenge that came with obtaining the postgraduate seat in the field and the absolute charm of this specialty, in itself. I feel blessed to be trained in an Army Institute where I got the best possible training and exposure to the latest advancements and technology in the field.
Why did you choose to be a Dermatologist?
Dermatology is the most upcoming and advanced field of medicine with lots of excitement and the ability to bring a difference in a patient's life. I have been naturally inclined towards being a dermatologist as it was a very upcoming field with a lot of scope for learning new and interesting things and it dealt with making people more beautiful and happier by boosting their confidence and self-esteem.
Please tell us more about your venture.
Dr. Naiya Bansal's skin and laser clinic is a result of a lot of hard work, passion, training in the field of dermatology, both in the country and abroad, and procurement of the best equipment and staff to deliver the best possible results to our patients and also provide them quality service. Our motto is to provide the latest technology at the best prices in the field of dermatology and cosmetology. We believe in making skin and cosmetology services very much accessible and common to most of the patients, making them safer and result oriented.
What are the biggest myths about laser treatments ?
The biggest myth about Laser treatment is that lasers are like radiation beams that are harmful to our body and health. I have to repeatedly assure my patients that lasers are not harmful, at all. In fact, they are the safest and most precise energy-based devices which are specifically targeted towards only a certain component like a hair follicle or a pigmentary cell. And they are absolutely not harmful to the internal body too.
When a person comes for a consultation, how do you develop a plan with them ?
When a person comes for a consultation, we ask for their concerns. We try to understand the real skin and aesthetic needs of the patient, also his/her financial capability, time constraints, occupation, and health profile so, that we can offer the best-customized plan. We aim at providing the best results at minimum cost and downtime.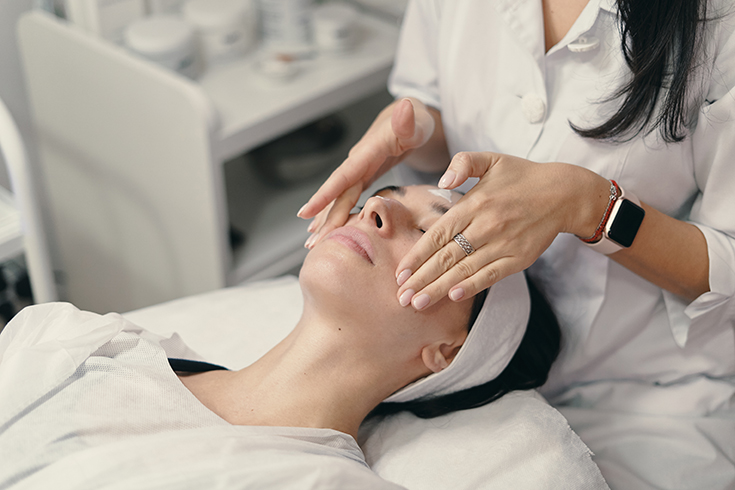 How many types of laser treatments are there? What is the most common?
There are a number of laser treatments available each one of them designed for a separate indication like hair reduction lasers, lasers for pigmentary issues. There are different laser treatments for scar treatment like carbon dioxide laser, lasers which are indicated for vascular skin conditions like an IPL and PDL laser, other lasers which are done for various growths like moles, warts, etc. The most commonly used laser in any dermatology practice is a diode laser since it caters to the most universal problem which is excessive facial and body hair growth in both men and women. It is the most commonly available and cost-effective laser treatment.
Is laser treatment safe for the face?
Laser treatments are absolutely safe for the face.
What is Botox treatment?
Botox is a neurotoxin derived from bacteria which relaxes the action of muscles when injected. It has been widely used to treat the dynamic wrinkles of facial expressions. It relaxes the muscles which are responsible for causing wrinkles on the face. The results are very quick and last for 4-6 months. It is a pretty safe procedure when done by an experienced and skilled dermatologist.
Are there any side-effects involved?
There are no major side effects involved if done appropriately.
What do you suggest as follow-up care for most of the procedures?
As a follow up most of the procedures require just a little sun protection. There are a few specific post-procedure instructions which we usually explain with the individual treatment.
What does your usual day look like?
My usual day starts at home like any other working woman, winding things at home making breakfast for my two daughters and my husband and then rushing to work, checking my appointments for the day, attending to my patients' one after the other, incorporating procedures appropriately to keep the waiting period as minimum as possible. And this keeps going on till the end of the day with a lunch break of two hours in between.
What are some latest technological advancements that you have in store?
We have recently added a very effective technology with a combination of fractional carbon dioxide laser along with the micro-needling radiofrequency technique which in combination can help tackle acne scars, open pores, and wrinkles without downtime or side effects. Also, we have introduced a painless mesotherapy technique at our center for patients with hair loss. We are soon going to add a totally new facial rejuvenation equipment which is currently not available anywhere in the Tricity.
What/Who is your source of inspiration?
All the women entrepreneurs out there really inspire me. Working women who achieve professional goals despite having a busy time at home inspire me to keep moving forward.
What, according to you, are your strengths?
My strengths are hard work, appropriate knowledge about my field, and a continuous desire to keep improving and learning the latest technologies and thereby keeping myself updated with the new and latest things in my field.
How do you handle stress? One activity that helps you relax and unwind?
I try to handle stress by taking a little time off. I practice yoga which helps me to keep my mind and body energized. At times, switching off your mind from work and focusing on your personal hobbies do help as well; even it is just for one day.
How do you look back at your journey so far? Any important lessons that your
professional life has taught you?
I feel very grateful and positive for the kind of response we have received in such a short duration of time. There is still a lot more to achieve always. An important lesson that I have learned from my professional life is that if you work hard and be kind and fair, amazing things will definitely come your way.
Who do you attribute your success to?
I attribute my success to a lot of hard work, real passion, a few right decisions made in time and a good-will that we were able to generate in such a short span of time. And this all would not have been possible without the support of my husband and family.
Where do you see yourself 5 years down the lane?
I see ourselves as the most sought after skin and laser clinic of Tricity. We hope to add more and more equipment to provide the latest skin, cosmetology, and laser services to the people of Tricity with a plan of starting one more branch in Mohali very soon. Services that we provide are advanced skin, laser, and cosmetology procedures like medi- facials, customized chemical peels, laser treatments for scars, pigmentation, and birthmarks, Mesotherapy, PRP, and various other skin rejuvenation procedures.
For more information about Dr.Naiya Bansal :https://www.drnaiyabansalskinclinic.com/