AN EMPIRE BUILT WITH QUALITY CONTENT, CREATIVITY & HARDWORK : Dinesh Auluck's passion for cinema and music is unruffled, undisputed. While Dinesh has progressed in his quest to interpret life on celluloid, he has also played to his strength in establishing and bringing forth new, talented artists. Here is a conversation about his dreams and decode his winning formula.
What has been your journey in the industry like? What are the key lessons that your professional life has taught you?
It has been 25 years in the industry, but it feels like I started yesterday. I started as an artiste manager to now run a successful music label and it has always given kick to my passion! This journey gave me tremendous experiences and learning. Life is full of ups and downs but my key motto is to work hard and grow. If we talk about lessons in professional life, I think I can't count them in numbers since every day is a new lesson specially those which we learn from our mistakes.
What inspired you to come into the showbiz?
Music has always given me the fire kick and it is all about opportunities we get and grab. My parents supported me always; with their blessings I did well and am still doing great!
What do you love the most about your work?
One thing that I love the most about my work is to create content. It has been so many years and good content is our formula! It constantly gives us kick to be No. 1 in the market.
Please share something about your association with Tips (music label)?
It's a relation of almost 20 years with Tips and they are like family. Their support gave us power to reach out to audiences. Me and Jazzy (singer Jazzy B) are and will always be thankful to Tips for their special support.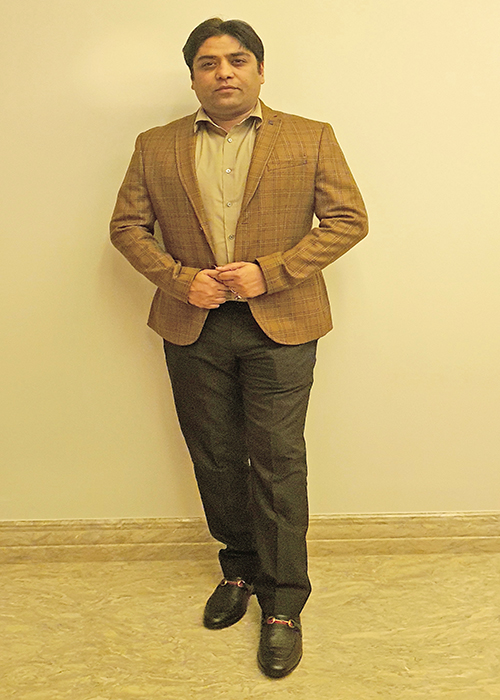 Who has been your role model and why?
My role model is 'me' because I keep comparing myself with yesterday and plan accordingly for the next day to be a better version of myself each day!
A social cause that is close to your heart?
I have always been connected to old age homes. But I do not promote myself or my cause on social media!
How do you look at the current scenario of COVID 19 in the country?
COVID has been a disaster for everyone. Be safe!
One activity that helps you relax and unwind?
Meditation
How do you balance between work, family, and your personal space?
Time Management
What is success for you?
It's just satisfaction
Your life mantras
Be quick and respect time!
What are your favourite projects so far?
I cannot mention any favourite because every project of my life that I have created has been done with tremendous hardwork. So, each and every one is my favorite!
What are the qualities you look for when launching a new talent?
Vocals and Lyrics.
How did the pandemic affect showbiz? Did any of your projects get affected?
COVID is a disaster for the showbiz. There has been 80% loss in showbiz. I pray to God that all goes well and all begins soon and also gains momentum.
What are some attributes that contribute to the unique features of your company?
We work 24X7 for the artiste. Thus, we believe that an artiste is like a family. It's not a formal relation.
One word that describes you?
One man army!
What's next for you?
Content, Content and Content!