The city of Chandigarh witnessed a significant halt in its daily hustle and bustle as eager crowds gathered to catch a glimpse of the renowned Bollywood sensation, Katrina Kaif, during the grand opening of the new showroom located in Sector 17. This marks the third showroom inauguration by the company in Chandigarh,
offering an unparalleled and unique experience to its valued customers. Addressing the momentous occasion, the esteemed Global Brand Ambassador of Kalyan Jewellers, Katrina Kaif, expressed her profound sentiments, stating, "As I celebrate five years of my association with Kalyan Jewellers, I take great pride in being a part of this extraordinary journey. It's an absolute honor to represent such an iconic brand, one that stands on the pillars of trust, transparency, and customer-centricity.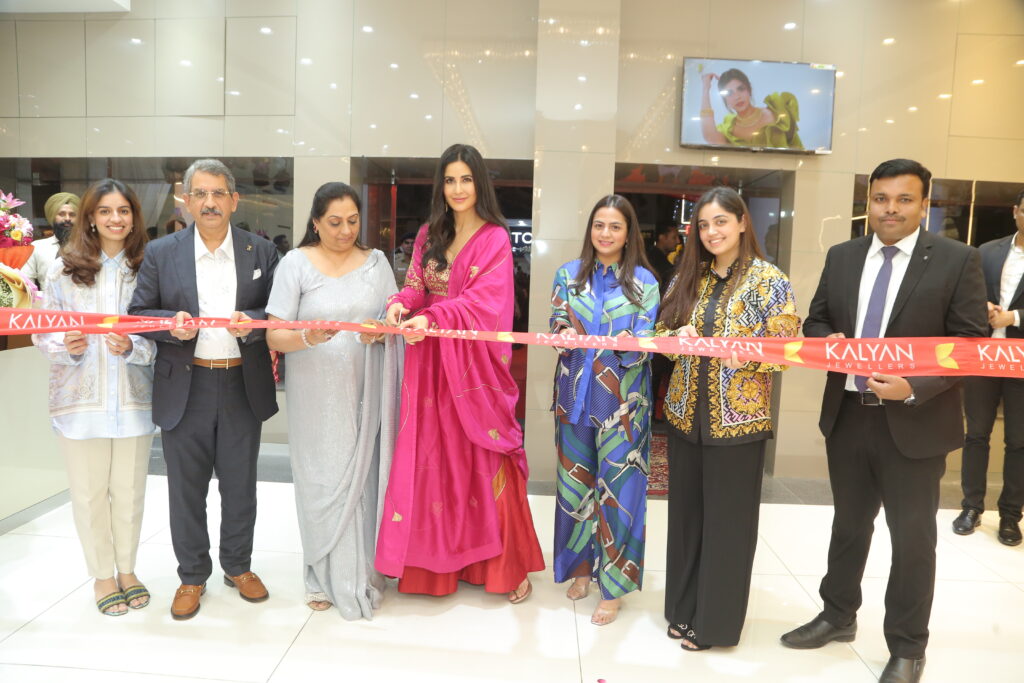 Kalyan Jewellers has played a pioneering role in transforming India's jewelry industry. I firmly believe that the cornerstone of the brand's success lies in its unwavering commitment to the fundamental principle that 'Trust Is Everything.' As the company embarks on its next phase of growth, I am confident that patrons will continue to shower their love and support upon this beloved brand." Commenting on the new showroom, Mr. Ramesh Kalyanaraman, the Executive Director of Kalyan Jewellers, remarked, "In our three-decade journey, we have achieved remarkable milestones, revolutionizing the customer shopping experience by creating a comprehensive ecosystem. With the unveiling of this state-of-the-art showroom in Sector 17, Chandigarh, we aim to further expand the brand's reach and accessibility to our loyal patrons in the city.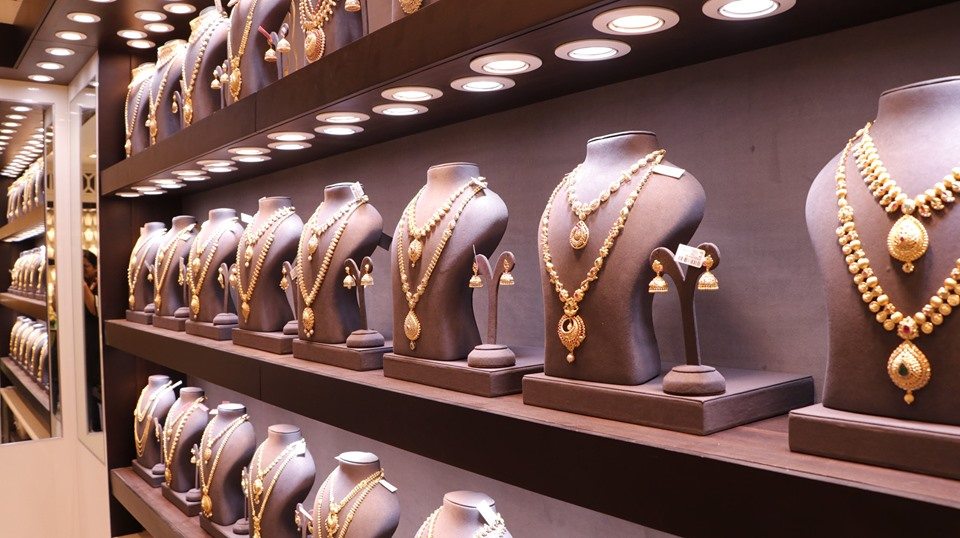 Our enduring presence in key markets across the region is a testament to our unwavering commitment to this market and its cherished patrons." As a part of the launch celebration, Kalyan Jewellers is extending a special offer to its customers, providing a complimentary 1-gram gold coin for every Rs. 50,000 spent, with this offer applicable on a minimum purchase of Rs. 1 lakh. All jewelry available at Kalyan Jewellers is distinguished by the BIS hallmark and undergoes rigorous purity testing. Patrons will also receive Kalyan Jewellers' 4-Level Assurance Certificate, assuring purity, free lifetime maintenance of ornaments, detailed product information, and transparent exchange and buy-back policies.
This certification underscores the brand's unwavering commitment to delivering the finest quality to its dedicated clientele. The all-new Kalyan Jewellers showroom showcases a breathtaking collection, including Muhurat – a bridal jewelry line carefully curated from diverse regions of India. Additionally, it features exclusive sections dedicated to Kalyan's acclaimed house brands, including Tejasvi (Polki jewelry), Mudhra (Handcrafted Antique Jewelry), Nimah (Temple Jewelry), Glo (Dancing Diamonds), Ziah (Solitaire-like Diamond Jewelry), Anokhi (Uncut Diamonds), Apoorva (Diamonds for Special Occasions), Antara (Wedding Diamonds), Hera (Daily Wear Diamonds), Rang (Precious Stones Jewelry), and the recently unveiled Lila (Colored Stones and Diamond Jewelry).