Twice Better! 
CEO & Founder of The Chocolate Spoon Company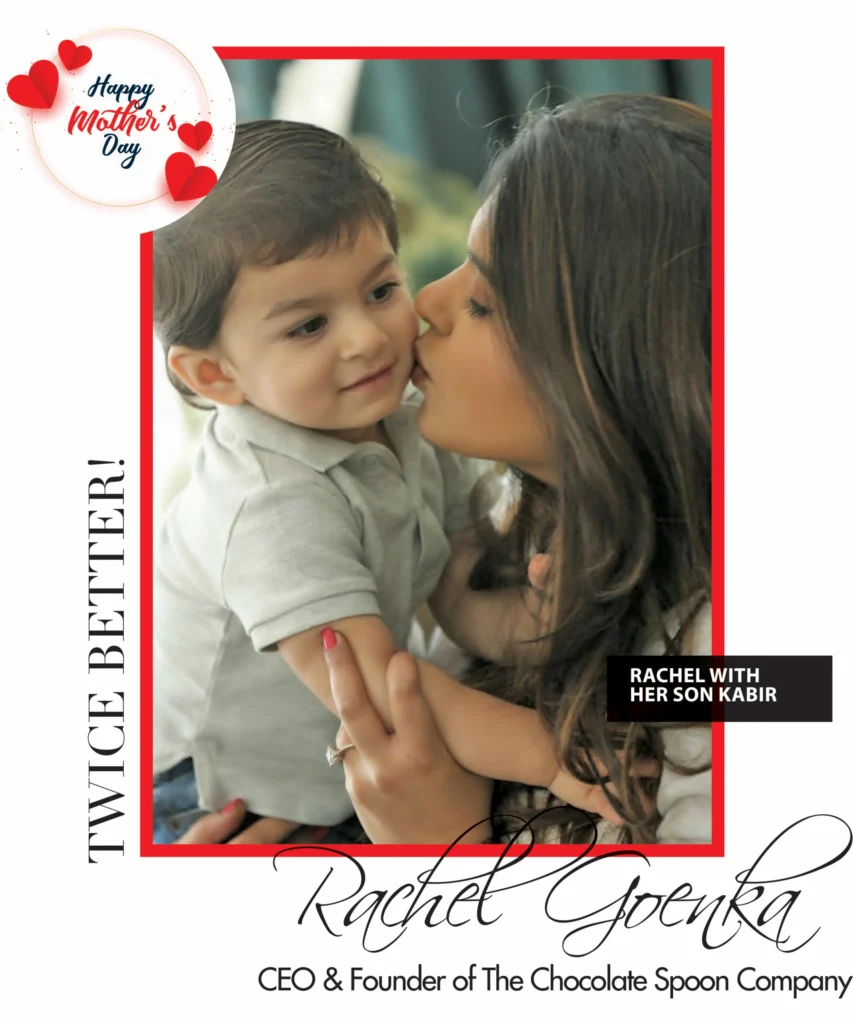 "Balancing work and motherhood is a task! It takes a village to raise a child, and now that I have two, even more so," says Rachel. Ever since the lockdown and closure of schools, like most mothers, it has become tougher to balance her two chocolate-sweet children! Priceless lessons, however, are in abundance! Learning, she concurs, is an ongoing process. "My son has taught me patience, and my daughter has taught me that I am capable of loving two children the same amount. They say your heart grows in size with each; I believe that now. Both my children have taught me how to be selfless. They have taught me how to be the best version of myself every single day so I can set a good example for them," she adds. Humility and humanity is all that she expects them to imbibe from her upbringing. 
Mum to Her Pets
Indian actress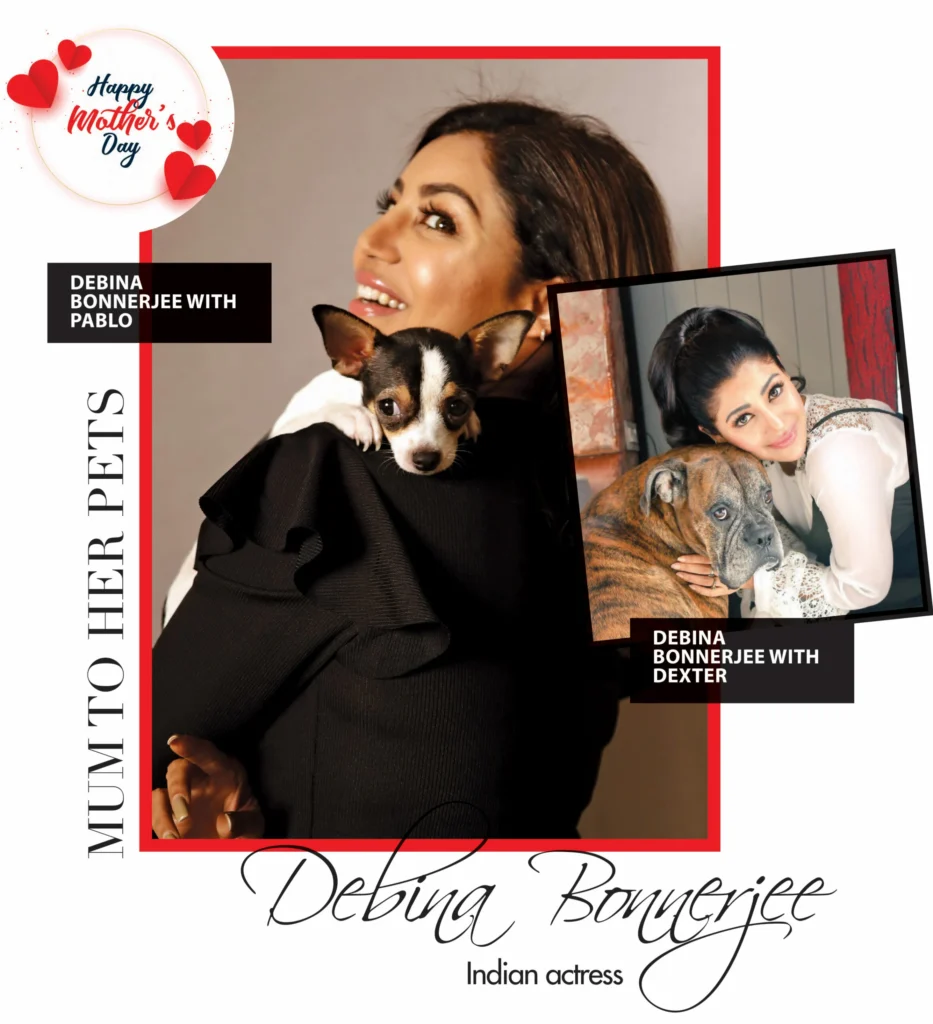 Unlike other mothers in this story, Debina is a special mom. Pablo and Dexter are her pets, and she is a perfect mom to them! Their relationship is deep, she concurs. "My relationship with my pet is that of a mother and son. I feel that he is a human child and who is forever an infant who cannot speak and say what he wants, and I've to understand."  For one, she has learnt some precious lessons from Pablo. "With Dexter, I feel lucky because he teaches me that by taking care of him, I cannot change the whole world, but I can change 'his' entire world. One becomes responsible and learns to love selflessly. 
Grooming to be fearless!
Indian film actress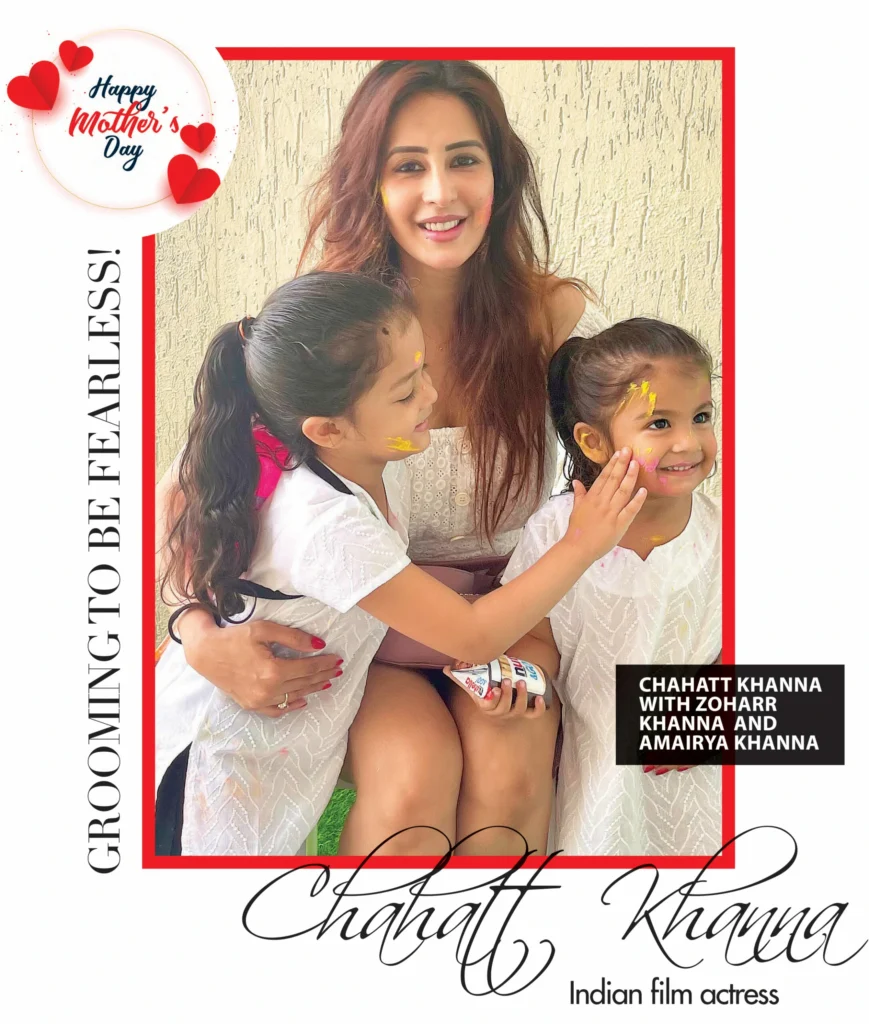 Zoharr Khanna and Amairya Khanna are her two shining stars. "I try to balance my work and home by giving my children ample time and making sure that I put them to sleep and they wake up with me too! I pamper them on Sundays to make up for the week." Being a mother has brought some significant change in her life, agrees Chahatt. "I have learnt being organized, learnt discipline and to save for the future," she adds. She tells her daughters not to fear anyone and wishes to train them in martial arts. "When it comes to values, I want my daughters to be honest, grounded and strong," agrees Chahatt. She encourages them to do what they like. 
Media Analyst, Researcher & Editor-in-Chief, The Lifestyle Journalist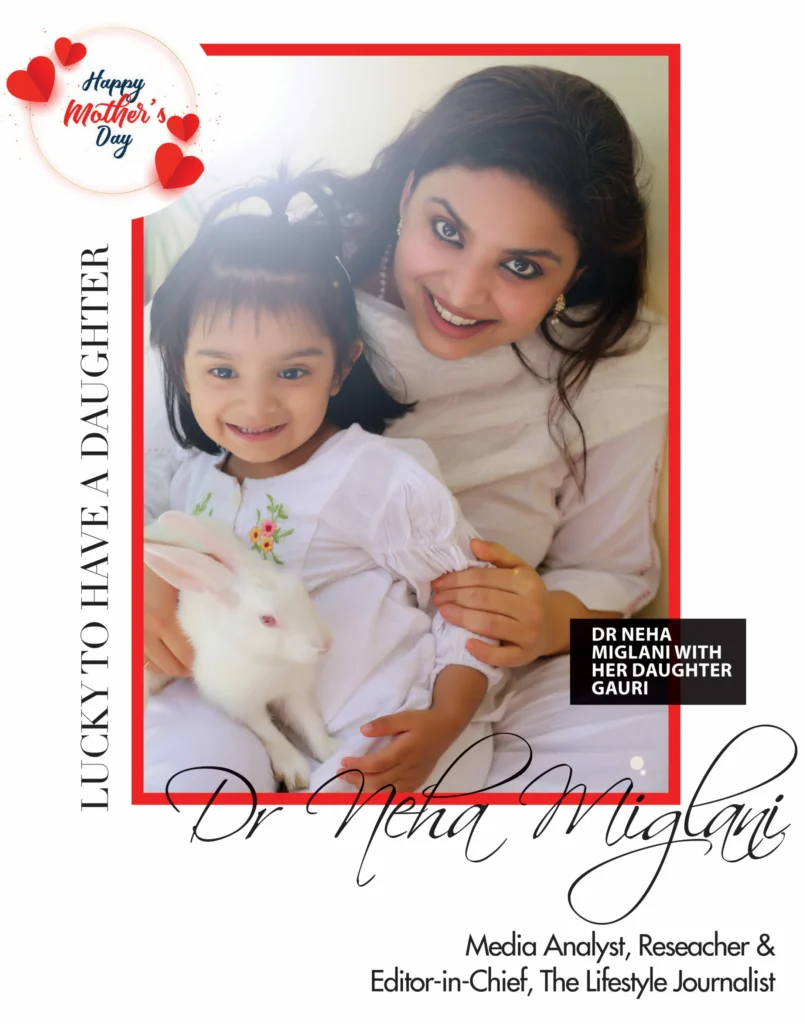 "Motherhood is precious even though it's very challenging for working mothers. I discovered that my focus towards work increased manifold ever since Gauri has arrived," says Dr Neha Miglani. She completed her Post-Doctorate in Journalism after the arrival of her daughter and accomplished many other feat in the field of Media Research and Journalism around the same time. "I wish that my daughter has a strong emotional quotient. Only those who have strong fall back like good human values and spirituality can contribute to society and the environment. The journey is individualistic but guidance can surely be there!" she adds. 
An Irreplaceable Feeling
Indian Film Producer & Entrepreneur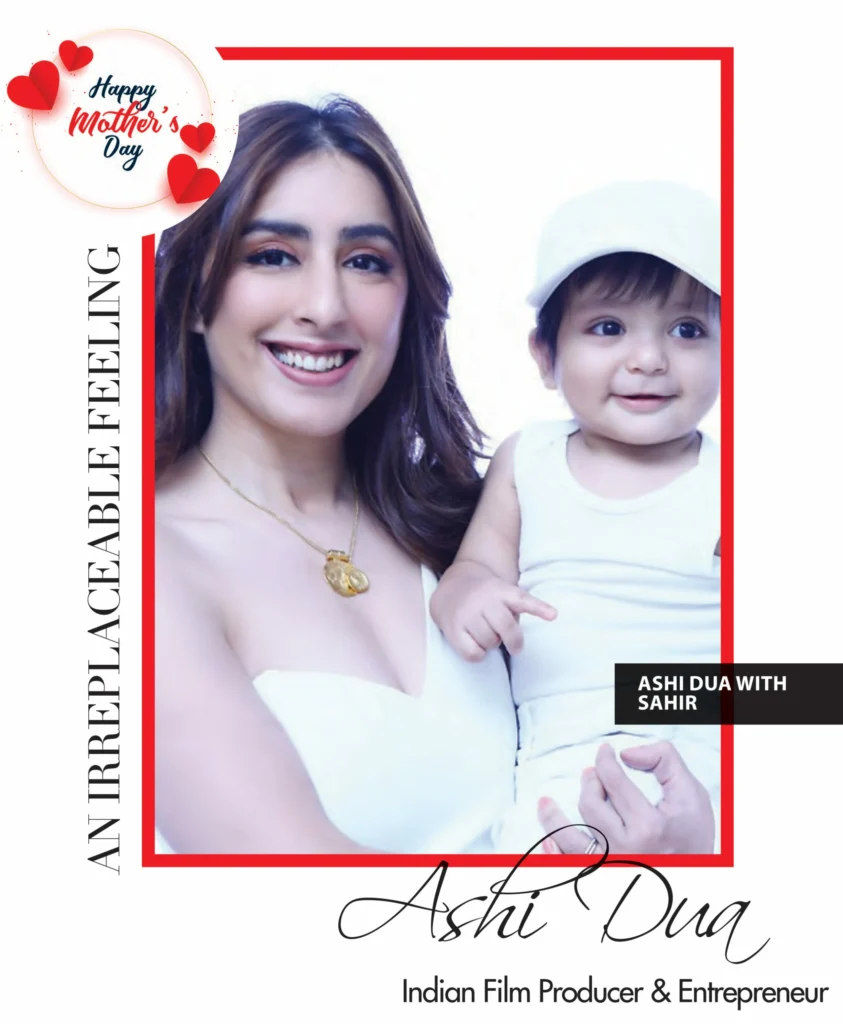 Unconditional Love
Shivani Malik with Samaira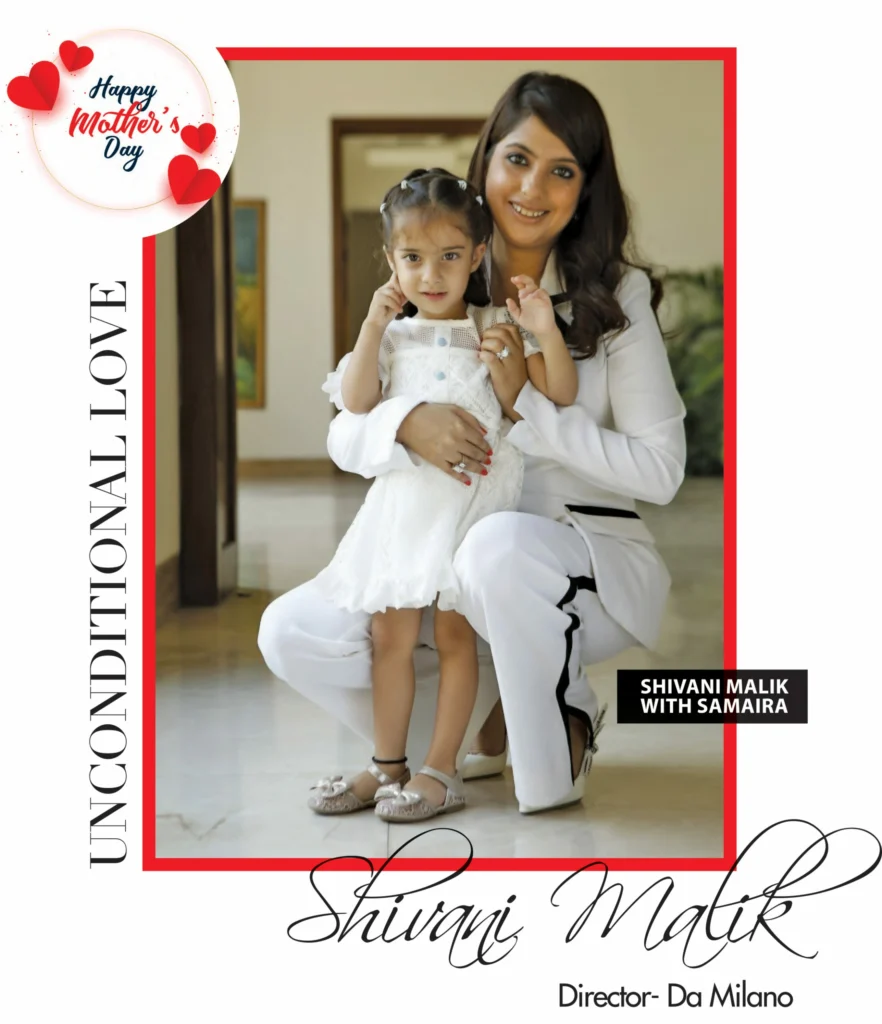 Shivani needs no introduction. Her brand of luxury bags is every classy woman's favorite. Sharing about her bond with her child here, she talks about work-home balance and more. "Every mother has to find her balance between motherhood and other priorities, as there is no definition or guidelines of perfect balance for a mother. I give my 100% wherever I am, whether at work or with kids. One should not feel guilty for choosing one over the other. I prefer to spend quality time with my children on weekends and weekdays; I focus on work more. Amidst motherhood and work, one should not forget that self-care is also essential," she shares. Two important lessons that motherhood has taught her are patience and sacrifice and she owes a lot to her mother. "Integrity, humanity, and honesty I have learned from my mother. There are some lessons or characteristics that come only after being a mother," she concurs. She has learnt to 'give before you get from her mother. "One must not feel bad to apologize, I have learned this from my mother," she adds. 'Unconditional love is how she defines her bond with her daughter!
#mother #mothersday2021 #mothersdaygiftideas #mothersday #mothersdaygift #thelifestylejournalist