"I am not here to pass time;
I am here to contribute,
as best as I can."
Mr Dharam Pal, Senior IAS Officer Advisor to Chandigarh Administrator
His presence exudes grace and dignity, firmness and gentleness- all packed together. A
gentleman, a taskmaster, a team-spirited person, a fitness enthusiast, ecologically conscious, and
a warm person at heart- these adjectives attempt to describe his profound persona. His dignified
smile coupled with silence and his sunglasses- well, he carries them effortlessly!
The new Advisor to Chandigarh Administrator and senior IAS officer appears very clear in
his mind when he says that he is here to contribute! After a long stint in New Delhi and a special
assignment with the UN in the Republic of Kosovo (in addition to many other significant
assignments), he is back to the city where he spent his engineering days. Enveloped by the
strength of his lovely family, he is all set to bring about some people-friendly reforms in the
system.

Here is an interesting conversation between Mr Dharam Pal, Advisor to UT Administrator
and Dr Neha Miglani, Editor-in-Chief of The Lifestyle Journalist Magazine.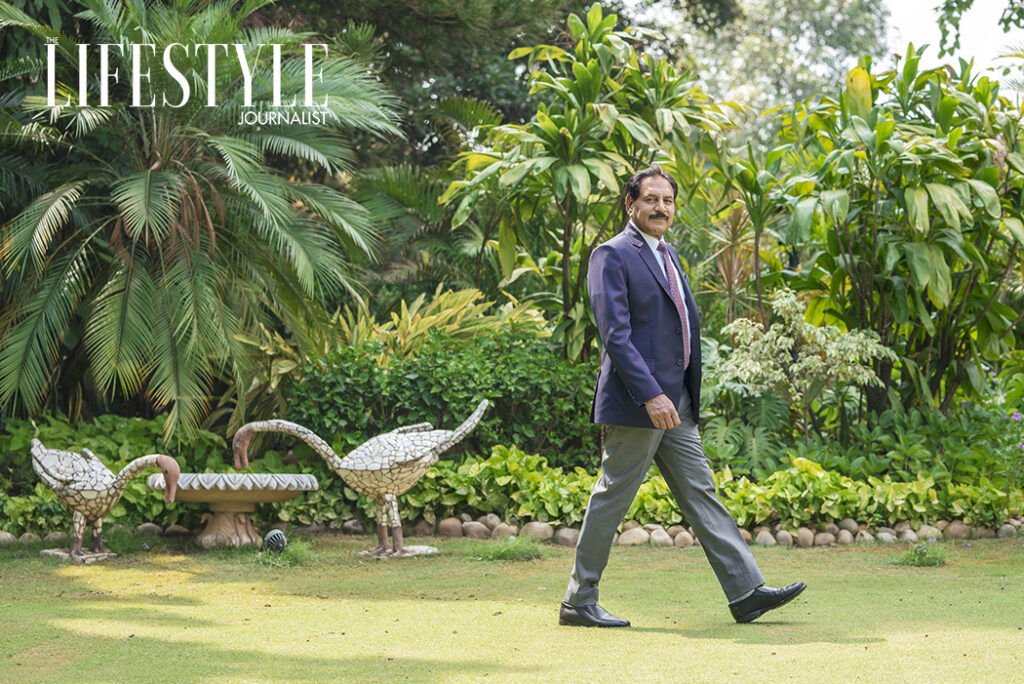 What are your top agendas for the city?
The major thrust areas will be infrastructure, health and education. The focus is, however, on
COVID-19 management at the moment. In the wake of a third wave warning, we are checking
our preparations. Additionally, we are also working on solid waste management for the city. We
need to devise a way such that no unprocessed item goes to the dumpsite. We expect to do this
under the 'Swachh Bharat Abyaan Scheme' and utilise those funds appropriately. Even
construction waste (the demolition waste) has to be converted to usable items to ensure that it
doesn't cause harm to the environment. The developmental goals for the city will be achieved
keeping in mind the ecological balance. The essence of the beautiful city must remain intact.

Any major reforms that you would like to see in coming times concerning people's
problems?
I feel that the system needs to be made more approachable and friendly through the internet and
web applications. 'Faceless Service' is the need of the hour. It is already happening, but we can
strengthen it further. Common people cannot reach top bureaucrats so easily; hence accessibility
through government portals is a fair idea to address their concerns. For this, the IT sector needs
to be strengthened, and some additional systems need to be put in place.
Secondly, I am in favour of simplifying the procedures for the general public. Too many
complicated procedures often confuse people. 'Hassle-free service' for the common people is my
priority.
"I like to help people as much as possible. If the demand is genuine, I make sure that it is rightfully done. I aim to contribute positively."
For the bureaucrats, any reforms that the political leadership must keep in mind?
We are in a democracy where people elect their representatives. Policies are executed in close
synchronisation with elected leaders in a democracy. There are certain parameters that each
government lays down when they come into power, and we as bureaucrats love to work in sync
with those for the smooth functioning of the system. Bureaucracy, like any other system, is a
machinery. A trained driver would know how to drive it well!
In your opinion, what has been the role of Indian bureaucrats in handling the COVID-19
pandemic crisis?
Bureaucrats are excellent managers of emergent situations. Crisis management is a part of their
job. During the second wave of COVID-19 in India, the health system and medical infrastructure
came under tremendous stress. Nobody could anticipate the dire need for oxygen. COVID-19
management is a top priority of senior officials in all states, and in close coordination with the
government, bureaucrats are working on it.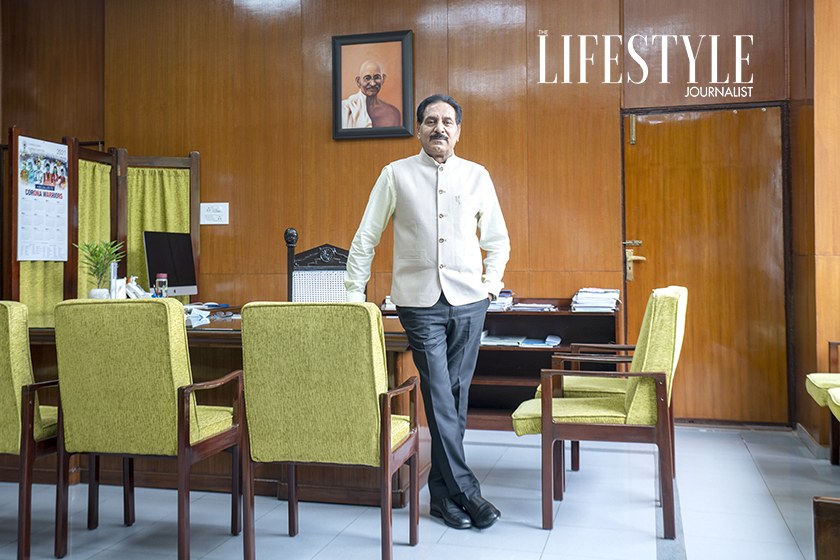 What is your message to your subordinates?
Everyone must work as a team and in coherence; only then good work happens. All officers are
playing different roles, but they should gel as a team. Teamwork is the key to productivity. So I
would suggest my team to stick to their targets.
We are working towards a 100-day program now, in which we have decided on short term goals,
mid-term goals and long term goals for the city. So departments and officers must work in a
goal-oriented manner. That is how we can surge ahead and eventually measure our real progress.
You are a PEC University of Technology alumnus. Do you have any plans (for its
development) on your mind?
For sure! The restructuring of the Board of Governors is already in the pipeline. We will indeed
do whatever is required to restore its glory. PEC is certainly on my mind. I shall closely work
with the management to understand the needs and resolve any concerns that they have in future.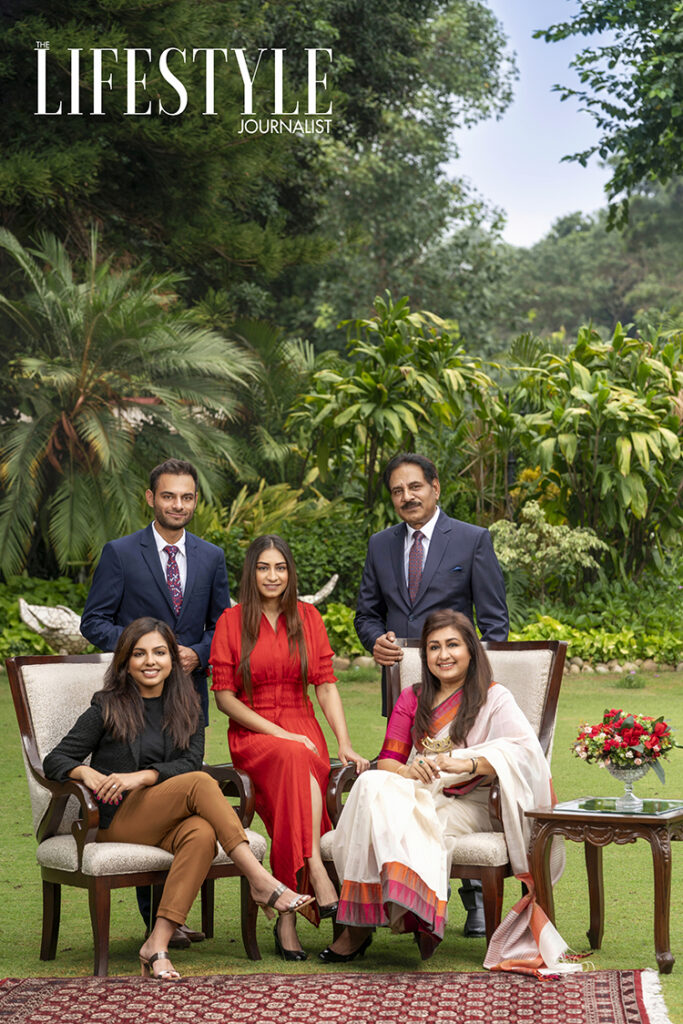 What is your life philosophy?
It is challenging for people to reach us due to the obvious nature of our job and seniority. But
when someone does, I like to help them as much as possible. If the demand is genuine, I make
sure that it is rightfully done. I aim to contribute positively.
How do you de-stress yourself?
I do not come under stress generally. I love to do Yoga for an hour, and like to take a long walk
in the evening, whenever time permits. Recently, we did a long trek behind Sukhna Lake; all
these physical activities are a de-stressor for me.
What is your personal goal at the moment?
I love to jog, walk, do Yoga, cycle and play badminton. Keeping in view the COVID-19
situation in the city, I will soon restart my fitness regime. Unfortunately, we do not get much
time from work, but this is my personal goal for now!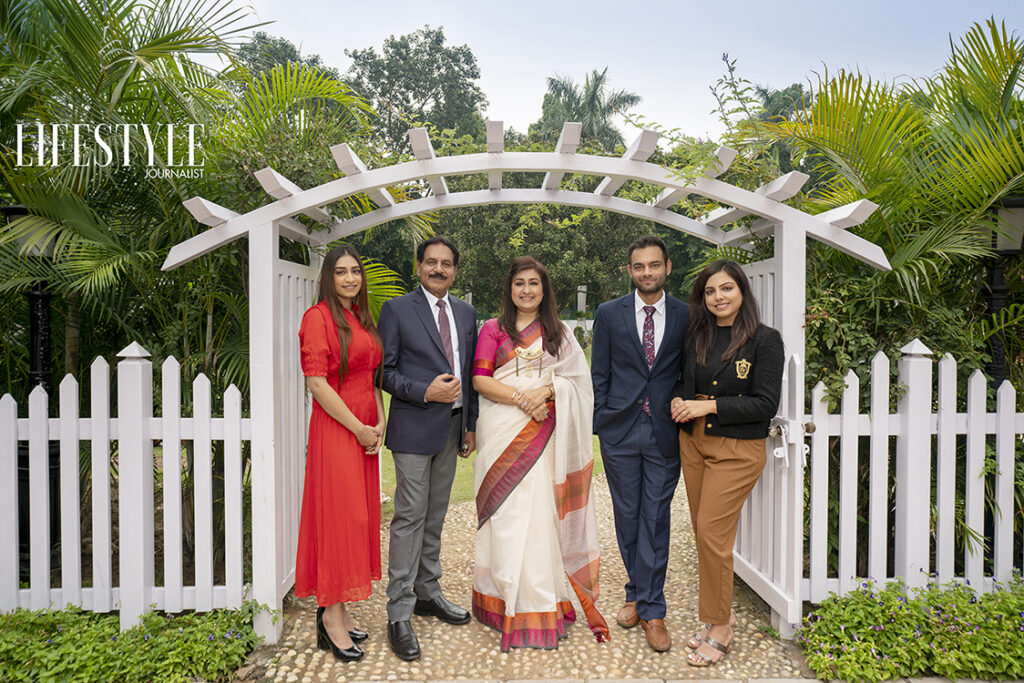 What is your take on the new Online Education mode that came into force during the
pandemic?
Rather than no class, taking online classes was an excellent idea during the pandemic. There is a
loss of personal touch, I agree, but online teaching is not that bad. It has made education
accessible to everyone. An inquisitive rural student, sitting in a remote village, can access world-
class teachers now! It is a positive development in my view. Of course, there is no substitute for
campus life, and the facilities available in an educational institute are missed by students online.
Still, given the situation, this was the best alternate that educational institutes could adopt.
What is your advice to youngsters, be it IAS aspirants or engineering students?
There is no shortcut to success. Hard work is the key! They must focus on their goal, engage in
extra-curricular activities and move ahead with determination. Hard work has no substitute.
Message to Subordinates
"Teamwork is the key to productivity. Work as a team and stick to your targets."
Juggling with Grace
Mrs Anita Pal

She is an educationist by profession and currently heading a school in Delhi as a Principal. A working spouse who manages to juggle her personal and professional duties gracefully! Her passion is parenting and education, while also managing to steal time for 'Art on silk medium'. Mrs Anita is known among her peers for being an excellent parenting coach, and that, she concurs, is her passion!
"Sometimes parents come to school with certain issues in their mind. But the moment they meet me, their anger and doubts vanish. My colleagues wonder and often ask me what magic did I do!" she shares humbly. Her son and daughter-in-law are pass-outs from IIM- Lucknow, and her daughter recently completed her Bachelor Degree in English honours from Delhi University.