Aashika Jain, a 2015 batch IAS, is the current Deputy Commissioner of Mohali, Punjab and her husband, Himanshu Jain, is the current Additional Principal Secretary to Punjab Chief Minister. She is forthcoming, innovative and enterprising; he is focused, a fitness freak and a hands-on, loving father. Aashika and Himanshu Jain complement each other's personalities beautifully. Here is a candid conversation with Aashika Jain and some lively photos of their family (son Aaragya and husband Himanshu)
As the DC of Mohali, what are your top priorities?
My main priorities are infrastructure improvement and inviting investments in the state to propel our youth towards a better future. Youth is the best demographic dividend. Providing them right opportunities will steer them in the right direction. Soon, we will become a 5 trillion economy, so it is essential to have a culture that promotes ease of doing business. In sync with the Punjab government's mandate, it is my personal choice as well to facilitate industries, increase investment and boost our existing sectors of IT, real estate, and other industries.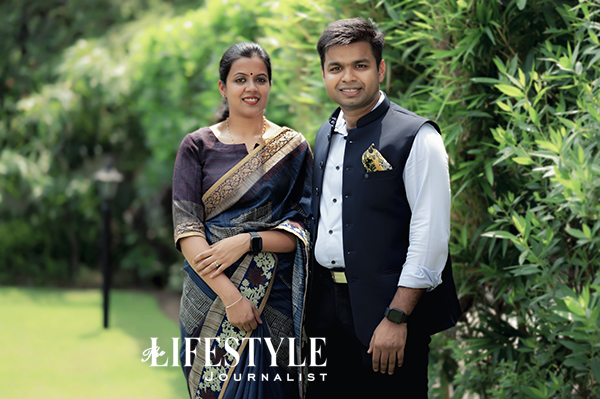 Please share any specific scheme that can benefit the entrepreneurs.
We have a Business First Portal under the 'Invest Punjab' banner. Any entrepreneur setting up an enterprise in Mohali can apply on this single window, and the approvals will be done within a time frame. We also aim to provide housing for people under all income groups and to provide social security schemes like pensions and ration under the National Food Security Act.

What have been your professional lessons, mentor, and inspiration?
There is a lot to learn from every professional as they have their way of functioning. When you serve people, every case has different complications; for that, an optimistic attitude is essential to give the right interpretations of the rules. Clarity of thinking plays a major role, and while working in a team, you need to be decisive and articulate the plan of action effectively to bring everyone on the same page.
What do you expect from your subordinates? Are you a task-oriented leader or a relationship-oriented leader?
It is essential to be both, but there is no compromise on outcomes or tasks. The COVID era was challenging, and commitment to public service in those times is only possible when you build interpersonal connections with your team. When on a mission, you work beyond your personal comfort and stakes towards a common goal. Most importantly, I expect my subordinates to work without corruption and be honest with the public.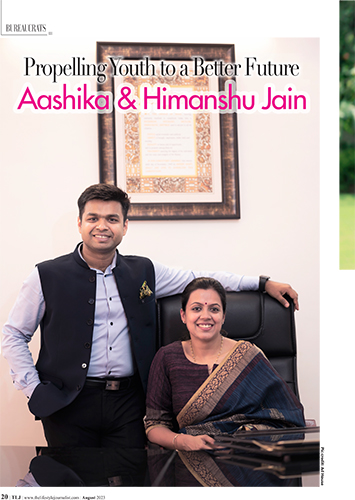 Is there a mechanism to streamline public grievances?
Yes, we have started 'Sarkar Aapke Dwar'. In this, every week a day, all of our officers go to a cluster of villages and set up shops of various departments for 4-5 hours in one village. People are called upon, and their problems are heard and solved. My public dealing hours are also prominently displayed in my office, and I attempt to be there during that time. I also have a dedicated grievance redressal cell headed by a PCS rank official, a CM field officer. There is also an online mechanism called the public grievance redressal system, which enables you to register your problem regarding any department, that too, from the comfort of your home.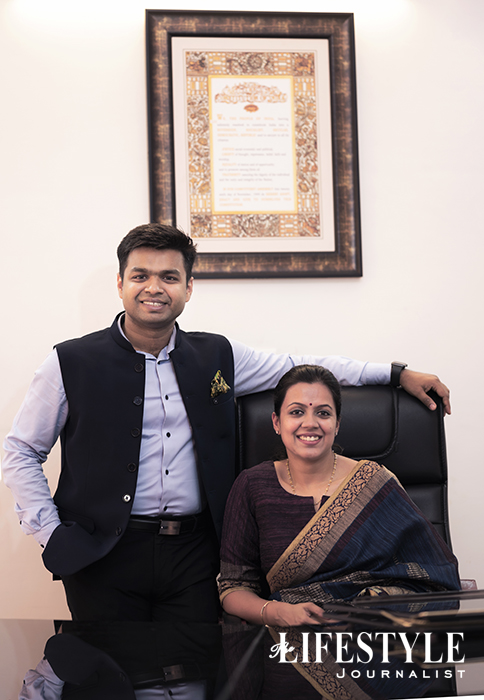 How do you overcome the challenges as a working woman and a mother?
Discipline is essential to balance the personal and professional commitments. I wake up at 5'o clock and follow my fitness regime. Then, I spend an hour with my baby before I head to the office. My office timings are 7:30 am to 2 pm, which is also a blessing because it helps to save a lot of time and energy. I try to dispose of the files and attend important meetings before the public dealing starts at 10. Post 3'o clock; I am with the baby spending some quality time. He is in his formative stage and just started moving. Then, I also like to do my field visits related to NHAI projects, water conservation works, and railways over bridges.
I am very grateful for the support of my family.
Who is your inspiration (from your personal life)?
My parents are my greatest inspiration. I am a single girl child, and I am sure there was a lot of societal pressure on my parents in the 90s to have another child. Credit to them, they never made me feel any gap of absence of a sibling. My father was forthcoming in giving me opportunities in all spheres of academics, sports, dance, etc. My mother has been a major calming influence in my life. She is extremely spiritual and determined. She identified my capabilities and always encouraged me to move in the direction of my strength.
Please share something about your hobbies.
My hobbies are mainly swimming and spiritual reading.