Design Guru' is what he is often referred to as in his circles. We prefer to call him the 'God of Design'. Here is the why and how of it. For the last 18 years, he has pioneered in training students to crack the entrance exam of the premier NIFT (National Institute of Fashion Technology) and NID (National Institute of Design) in India. This year (in 2023), all top 10 ranks in the NIFT National level entrance exam were trained at his institutes- the BRDS. This is just a cursory mention of his credibility and authority in design, art and fashion circles.
An ambitious entrepreneur who knows where he has to retreat and retract, an excellent designer, and an inspiration for scores of design students and teachers- that's him! Here is an engaging conversation between The Lifestyle Journalist Editor-in-Chief Dr Neha Miglani and BRDS Founder- Dr Bhanwar Singh Rathore.
On his background…
My father was from an army background. He was a cartographer-a map maker in Army. It helped me develop an interest in colours and drawing. He thought this stream (art and design) had little scope as a career option. Hence, he wanted me to join the Army.
On his NIFT Journey…
On seeing my creative abilities, one of my school teachers encouraged me to explore NIFT, Hauz Khas, in Delhi. When I went there, I found the atmosphere so vibrant, and it seemed like a different life altogether. Every Sunday, I used to go there and draw in my art book. The first sketch I made was of the NIFT building itself. When I got the offer letter from NIFT, I dropped out of Dyal Singh College and eagerly joined NIFT, Gandhinagar.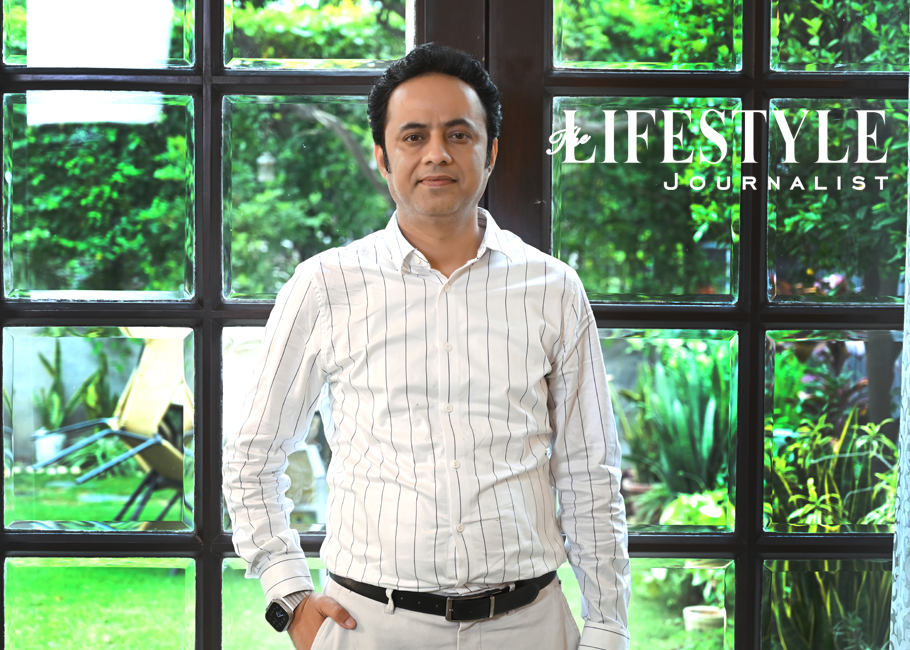 The Umpteen Challenges, the Entry & Exit from NIFT…
We were not financially very sound. My mother helped me by selling off her jewellery to pay the first-year fees at NIFT. Besides financial problems, the second challenge that I faced was the language barrier. It took me almost a year to get a hang of the surroundings and the people. The next year, paying the NIFT fee became impossible due to personal circumstances. I wrote a letter to the Principal, and she asked the Head of Department for my feedback. Since my feedback was excellent, the Principal, in a bid to help me, asked me to give tuition classes to her daughter. With that money, I could pay the second-year fees.
I was a popular student at college and used to help my juniors finish their assignments and tasks. To my utter surprise, all college students collected money to pay my fees for the third year. I felt extremely hesitant later; perhaps because of the sympathy I was being shown. Eventually, I decided not to tell anyone and left the NIFT.
The First Job & Return to NIFT…
I got an offer from Arvind Mills, Ahmedabad, for a Rs 5,000 per month job which I willingly accepted. After 6 months, on a presentation day, when the seniors realised my work was outstanding, I got promoted. After taking a break for a year and arranging fee for my NIFT studies, I returned to the campus. It was challenging. Besides the fee, there was an annual fashion show for which I looked out for sponsors. I collaborated with a French artist who used to deal with natural colours. With his support, and with constant struggle I could finish my degree at NIFT.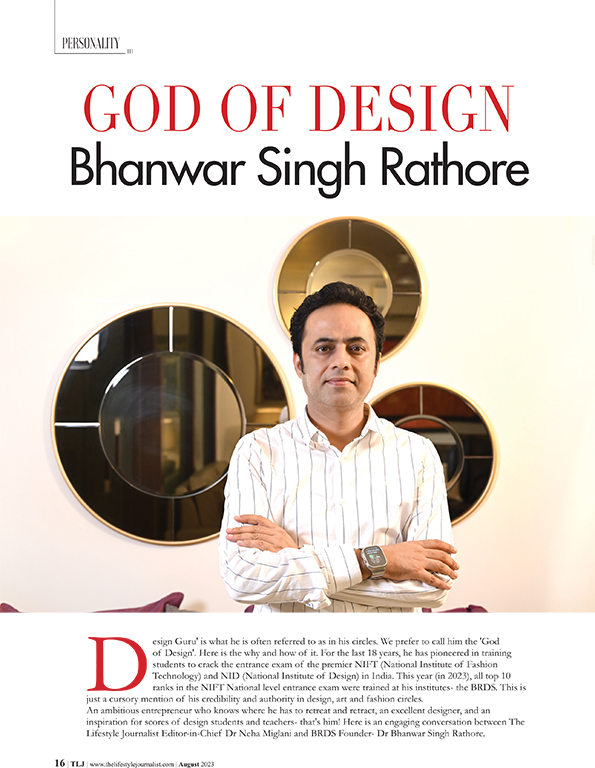 Consultancy and training for NIFT & NID…
I used to teach design and fashion students on weekends for their entrance exam. Interestingly, my first two students scored AIR 1 and 2 in the NIFT and NID entrance exam. With the word-of-mouth, more students came, and my apartment was becoming smaller to accommodate all of them. Also, the neighbours started getting troubled due to the constant movement of students. I gradually had 100 students and I rented an office space to teach. Today, I have 9 office spaces in Gujarat which have BRDS centres. In 2010, I opened a centre in Delhi because of the natural belongingness to the city as I used to visit NIFT, Delhi, during my school years and admire the campus.
Future plans…
As of July 2023, 78 BRDS (Bhanwar Singh Design Studio) centres are spread across India. We aim to open 100 centres in India and 10 centres globally.
More than 100 students undergo their training programme free of cost at our centres.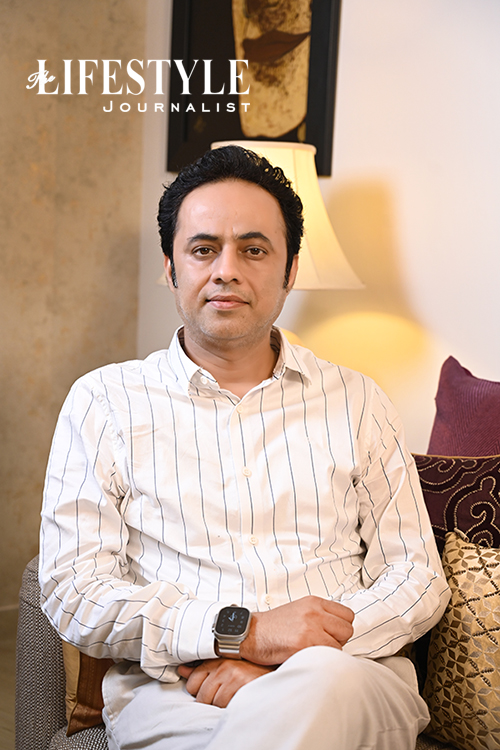 The Inspiration…
I can't single out any specific inspiration, but I follow competitors' activities closely and learn from them. I admire their qualities because they contribute to and help in my growth. My leadership and managerial strength have always helped me. BRDS is a one-man-show so far; hence I have now started designating the control to my subordinates in different states.
The COVID times & BRDS Expansion…
I always stand by my team. COVID-19 was fruitful for me because people from the rivals and competitors joined us, and we hired them. I opened maximum centres during that time by negotiating the rent. COVID also opened opportunities in terms of online teaching. Today, we have more than 1,000 students for online classes alone.
On his hobbies, his family & society….
Designing and reading comics is my favourite pastime. I pick up comics like Nagraj, Super Commando, Dhruv, Chacha Chowdhry, Parmanu, from airport shops and read them when I get time.
My wife is a fashion designer, and my daughter is studying in the first year of NIFT. Hence, art and design are in my family. It started with my father, who used to make maps in those years when there was no Google or the Internet.
For the benefit of art, design and fashion enthusiasts, I host a two-hour design awareness programme each year. In this session, I give last-minute exam tips free of cost to all students who aspire to get into NIFT, NID and other top institutes, which can help them crack the exam.