The calm, composed and confident demeanor makes Karishma Tanna an exception to the norm. Starting her career with TV and reality shows, she has forged ahead and made her Bollywood and OTT debuts. With her suave fashion sense and impeccable confidence, Karishma is all set to rule the acting scene. The effervescent Karishma Tanna is not just an actor. She is an avid pet-lover, a new-baker and a fierce risk-taker. Along, in her stride, she brings a breeze of freshness to screen. In a candid conversation, she shares her journey, her inspirations, her dreams and much more. The young actress and the leading lady of primetime television, who's learning new skills during her time at home, talks about her film projects, prepping for the role, and much more…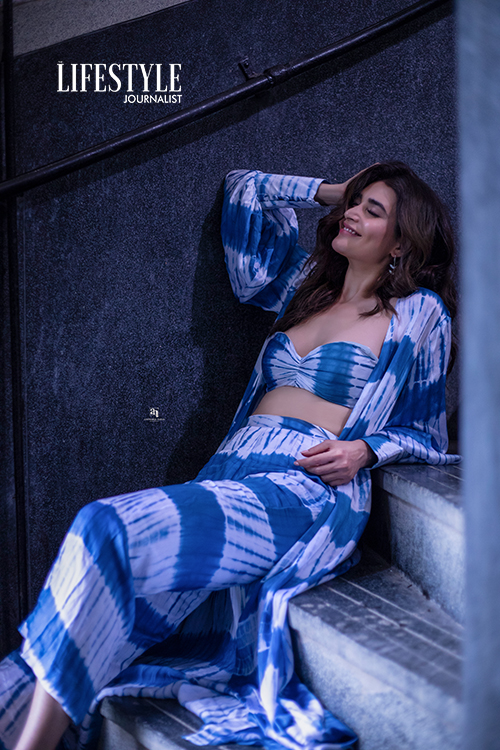 While the lockdown has had its share of problems, we also had a lot of spare time on our hands. Did you take up any new hobby/activity?
The lockdown has been tough for everyone. During lockdown everybody had their fair-share of problems. In my spare time I started learning how to bake! I didn't know I could be a baker, ever. I tried my first cake and it wasn't bad! Later, I made cakes for my neighbours too. It was fun!
These have been troubling times, how have you been keeping your sanity in check during this lockdown?
When you talk about sanity, the first two months were really difficult for me during lockdown. We all had a lot of anxiety issues. I was going through anxiety because I was not used to sitting at home with no job, and no work! Actually, nobody was! You are just locked in the house. But the good part was I got to spend quality time with my mother and my loving pet Coco. They both kept me sane I would say.
How do you manage to keep up with your fans and maintain an equation with them?
I appreciate the efforts they make for me. I stay connected with them through my Instagram live sessions and replying to their texts sometimes. I repost their stories. It's because of them what we are-Artists! Their love and support makes an artist stronger.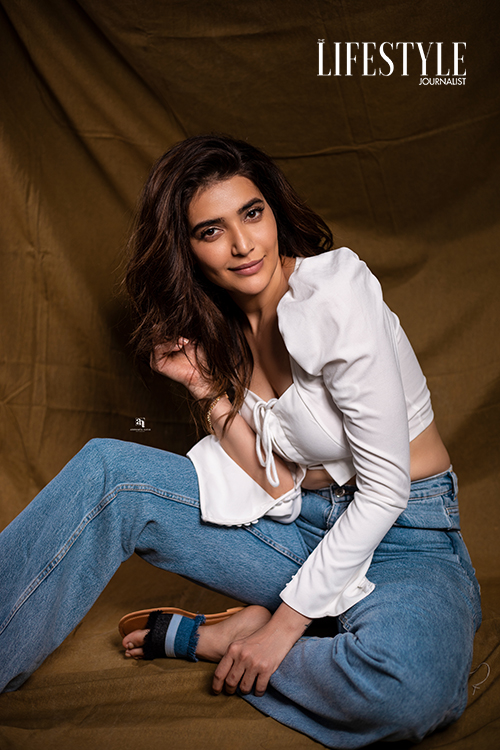 You have been a popular face on TV for many years. Was the transition from TV to films easy?
Yes, by the grace of God, I have been a popular face on TV. Transition from TV to films, it was not really easy. I have not done any show for a long time on TV. I have done important roles or guest appearances in TV shows. I have done a couple of reality shows. The transition was difficult but I believe the time has now changed. The OTT is giving all artists a great platform and when people recognize that you are a good actor it feels really good. It makes you feel confident about your craft. That kind of growth is really important.
What was the project you had the steepest learning curve in?
I am doing a project called 'Lahore Confidential.' It's coming on Zee5. For my role in it, I learned to be a raw agent. I had played a lot of characters; some funny, some bubbly- girl next door. The transition to this role was difficult.
Out of all your works on television and the silver screen, which has been the most challenging?
All projects have been very challenging. All are different from each other. So, I would say all have been tough!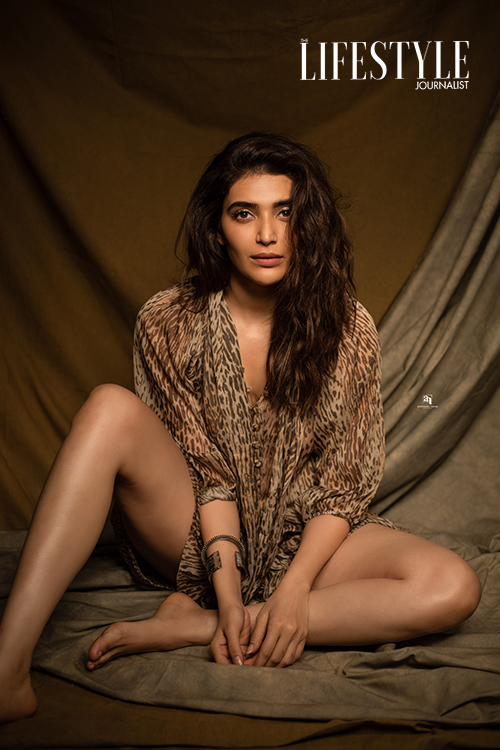 Do you see a transition in yourself as an actress and a person?
I definitely see a transition in myself as an actress and a person as when I am acting I totally forget who Karishma Tanna is and when I am not shooting I am what I really am! So, I know the difference between reel and real life and balance between them well!
If not an actress, which profession would you have chosen?
Maybe I would have been working 'Behind the camera' or in some Advertising Agency. Or maybe in Restaurant business. I love hosting people!
Does failure intimidate you?
Yes, but it also motivates me. I sometimes get depressed also. So, I take my failure very seriously and learn from it.
Where do you see yourself in the next 10 years?
Maybe happily married with a kid, working well as a producer or as an actor! I haven't thought about it really. But I would like to be happy and successful!
What is your profession's greatest challenge today?
You have to be fit, physically and mentally too. You have to take care of your physical appearance. Audience is smart now. If you give content which is baseless you won't be appreciated any longer. So, it is important to give good content and make the audience believe in you and your acting! Being real is important! You cannot fool the audience. They understand the content well.
What qualities do you look at in a man?
Loyalty and Responsibility and a good sense of humour!
Given all your experiences, insights, and lessons learned from 2020, what's the best advice you could give yourself for 2021?
Have patience, and be positive. Right things happen to the right people.
How different were you as a person during your first show?
I was inexperienced, raw and innocent. But now I have understood how to stay in this industry and how to handle ups and downs.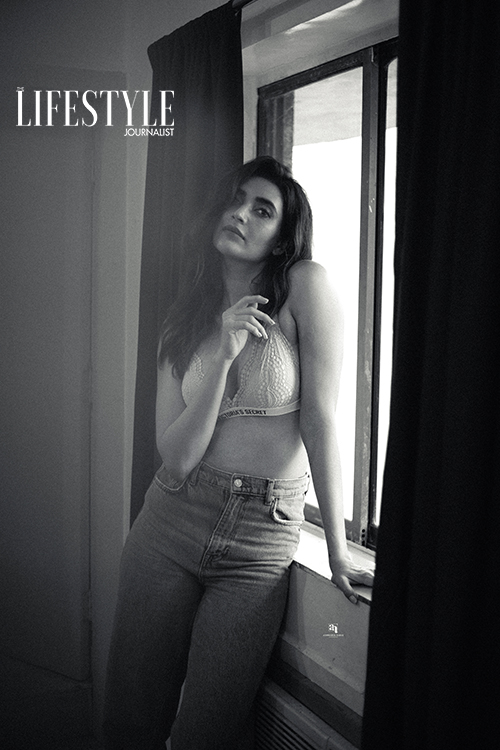 What film did you see recently that made you go, 'Oh, this is really interesting!'?
Not a film but a show 'Harshad Mehta Scam'
What is your most special memory as a child?
I used to fly kites with my dad. It is a really special memory for me.
What's the craziest thing you've ever done in love?
None (yet to come).
What is a deal breaker for you in a relationship?
Infidelity
Any actor you cannot wait to work with?
Nawazzudin Siddiqui, Amitabh Bachchan, Salman Khan, and Vicky Kaushal (again)!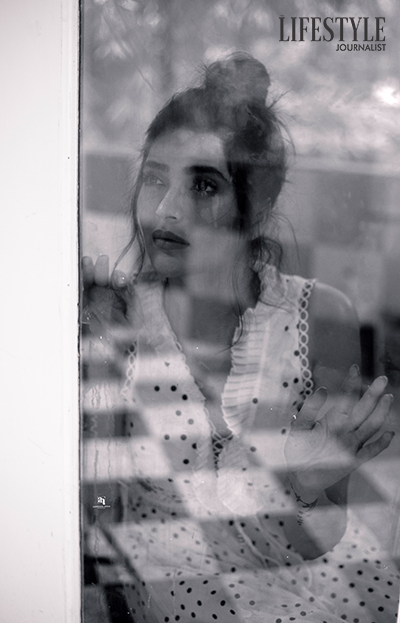 Favourite scent?
YSL
Who is on your speed dial?
No one (I remember my mother's phone digits)
Favourite food
Japanese
Who is your spirit animal?
Dog
The first thing you bought with your own paycheck?
'Salwar Suit' for my mother. She loves Lakhnavi Salwar suit.
Last show you binge watched?
Mirzapur 2 and Harshad Mehta Scam
Next travel destination on your bucket list (whenever possible)?
London
What kind of roles do you see yourself playing in the future?
Something challenging and different! Like Deepika Padukone did in 'Chhapaak' and the kind of roles Tapsee does. I would like to create a niche!
What's next for Karishma Tanna?
A lot of exciting projects are coming next year!
Photography By : Aishwaryaa Nayak