The Inspiring Story of Prof Jagat Ram, Director PGIMER & What Makes Him a Real-Life Hero
In conversation with The Lifestyle Journalist Editor-in-Chief Dr Neha Miglani
He has traversed a long journey. From literally walking nine kilometers a day to reach his school in Rajgarh district of Himachal Pradesh back in 1961, to climbing stairs of a stage to receive 'Oscar in Pediatric Ophthalmology' in Barcelona in 2015 and 'Best of the Best Award' in San Francisco in 2013 and again at New Orleans in 2016. The journey is incredibly inspiring!
A real-life hero, if one may call him that. He has come really far. Given his humble beginnings and his family's struggle, his story is tremendously inspirational. The son of a farmer, who ardently performs eye-surgeries or examines patients and offers consultation to them till 11am,despite being the busiest man in PGIMER.
Padma Shri
He was awarded the Padma Shri in 2018-19 by the President of India for his significant contributions in the field of medicine. He is recognized for his innovative surgical procedures in childhood cataract and offering charitable and tertiary care services to millions of patients.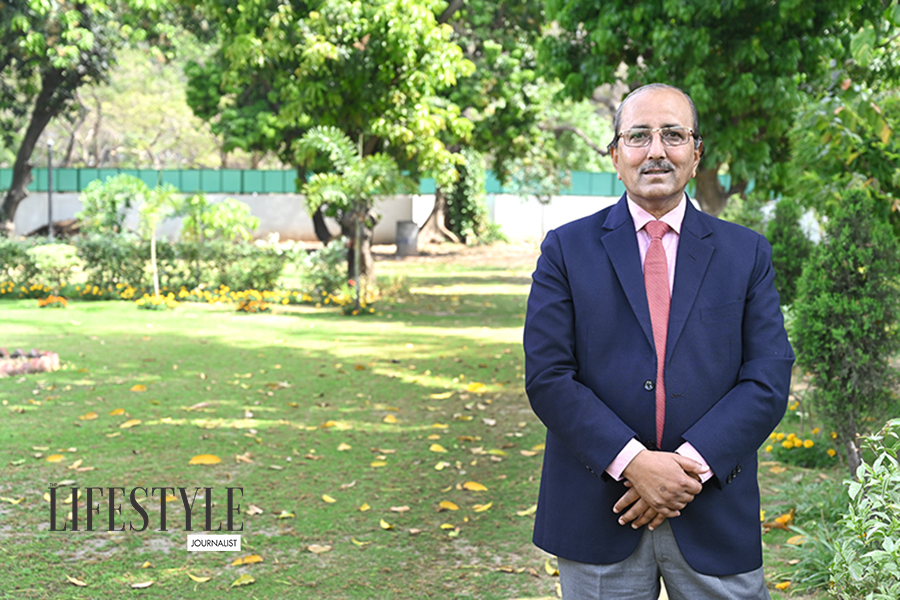 Meet Prof Jagat Ram, Director, PGIMER, who completes 41.5 years in the institute and profession and whose indomitable spirit, hard-work, backed with high professional competency have brought him so far. His family is a robust support system for him. His wife, Mrs. Asha Kumari, a caring mother and an incredibly loving grandmother, makes sure he doesn't compromise on his physical exercise while performing his professional duties. So while they go for a nature walk together on a Sunday, she makes sure he walks long enough even as he is busy clicking photographs (thanks to his keen interest in nature photography!).
"We are content with what we have. We live a life of satisfaction and are happy with whatever resources and money we have," cite the couple who are ardent meditators and spiritualists.
At a global level, what is the one thing that needs to be learnt from the COVID-19 pandemic? 
In 100 years, this is the second most disastrous pandemic after the Spanish flu. COVID-19 pandemic has taught us the 'New Normal'. With masks, social distancing and washing hands frequently as basic norms, this pandemic has taught us the appropriate behavior. As doctors or surgeons earlier, we used to wear masks only in Operation Theatres and sometimes not in OPD's. With the new normal, even the risk of other respiratory diseases has also gone down. This pandemic has taught the world to stay prepared for such situations even in the future. This time, there was no preparation. And still India is in a powerful position when it comes to vaccination. Even in PGI, from 100 bedded COVID-19 hospitals, we went up to 300 beds. So COVID-19 has taught us all many significant lessons.
COVID-19 has changed the way people perceive life and even social norms, events. The second wave is threatening everyday life yet again. What is your take on this, and how does one visualize a normal life yet again?
From a medical point of view, more primary and second health care facilities need to be set up in each Tehsil and district. From the perspective of infrastructure and manpower both, there are important takeaways from this pandemic. Doctors can't work from home, unlike other professions. During the full lockdown period and even curfew, there has not been a single day when we have not been to the hospital. The job is such. Although telemedicine is very useful in following up with patients, there is no substitute for physically examining the patients. One must learn to cope with this new normal as an individual and move ahead with positivity. As far as normalcy is concerned, we need to follow the protocol (wearing of mask & social distancing etc.) for a long time. At the same time mass-vaccination covering large population of the country will help to eliminate COVID 19 pandemic and bring normalcy.
One topmost achievement or a significant improvement you brought about during your tenure as Director, PGIMER. 
In the patient care, teaching and research; there is significant improvement at the institute (PGIMER, Chandigarh) over the years. Under the NIRF rankings, for three years successively, we have been the second-best medical institution in the country. In Cadaveric Organ Donation, we have been ranked the 'Best Hospital' for the last four years successively in the country. As far as cleanliness is concerned, we are among the best in the country. These are some top achievements, and there are many more. There is a lot of work to be done yet!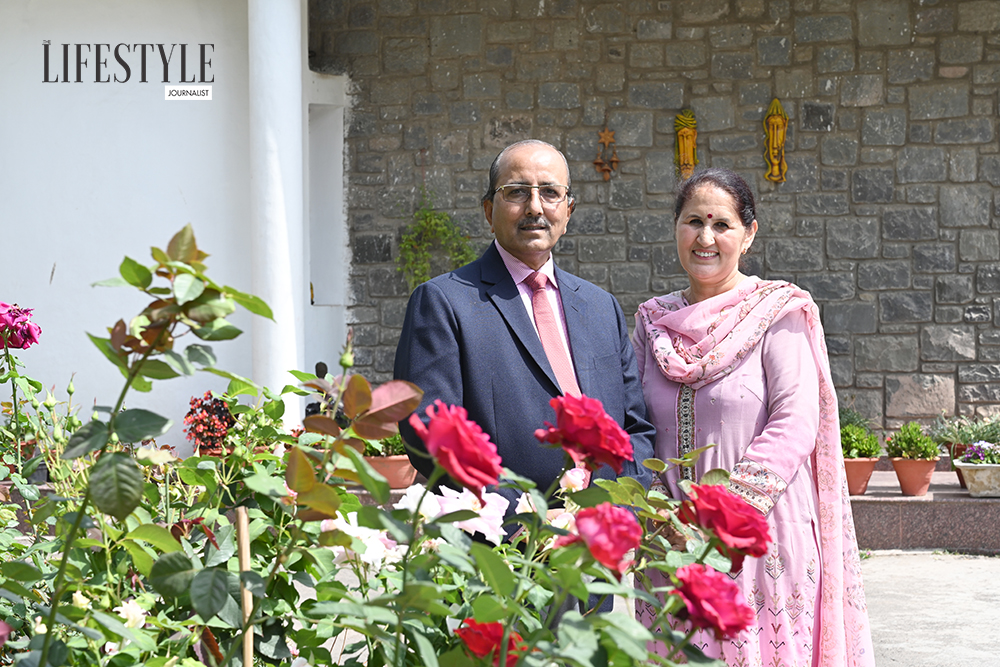 What is the one most important thing 'yet to achieve' for PGI, which is also on your to-do list?
3 million patients were coming to PGIMER annually before the COVID-19 pandemic, not just from the neighbouring states but also far off states. Therefore, we are coming up with a new Screening OPD, on 50.76 acres of land in Sarangpur (very close to the existing PGI), near Chandigarh. This will help manage the existent rush of patients. Besides screening OPD, there is a 500 bedded trauma centre coming up there, a big Oncology centre with all kinds of services in it- including medical oncology, surgical oncology, radiotherapy and re-habilitation. There will also be a Gastroenterology and Hepatology centre with 600 beds and a 200-bed Endocrinology centre.
Additionally, the Neurosciences centre is already coming up in our existing campus and a 'mother and child' care 300 bedded centre. We are also coming up with a geriatric centre to take care of the health of older people better. So we intend to provide the most cost-effective and best tertiary care services.
What is your advice to junior doctors and medical students who aspire to enter leading institutes like PGIMER as faculty/or permanent profiles?
There is no substitute for hard work. Stay committed, stay focused and ethical. One must not compromise on ethics at all. This is an institute of national importance, and there is a certain depth of dedication required to be here. Also, teamwork is extremely important. Individual achievement does not make much sense till it is teamwork and the whole team is excelling.
Often commercial and vested interests in the medical profession take a toll on patients. What is your take on the commercialization of the medical profession? 
There is a tendency to recover the money that one has invested in medical studies. But ethics must be a part of the medical profession, come what may. What procedure has to be followed for a patient must be followed.
What is your health mantra in one line?
I wake up early in the morning and meditate every day.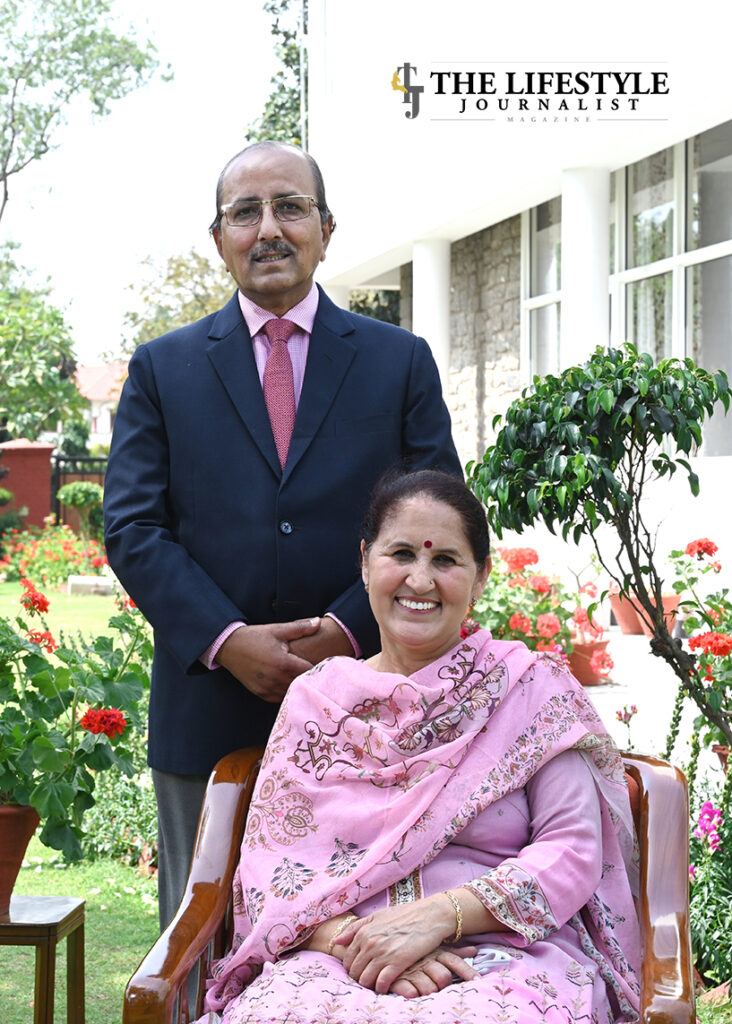 Family support is imperative to reach and sustain at top positions, be it any profession. How do you rate your own family's contribution in your illustrious career?
My family has been tremendously supportive and is my backbone. My wife, Asha, has been a solid support for me. My two daughters- Shikha and Shilpa are both married, and whatever time I get with my grandchildren, I try to instil good values in them. These days children are glued to gadgets, so my wife and I try to motivate them towards good social and cultural values and educate them to pay attention when someone is talking to them, rather than staying with gadgets. Although these children are brilliant and ahead of their age. At 3, my grandson would tell the nearby petrol station using Google maps and it astonished me! My wife constructively engages our grandchildren with nature. She would take them to the garden when they come home and tell them about fruits, trees and assist them in gardening.
If you were not a doctor, what would you have been? 
I would have been a science teacher if I wasn't a doctor.
Who is your inspiration and why?
My father Late Sh Dhianu Ram was a farmer and used to work very hard. He was dedicated and honest- he was my first inspiration. My school teacher- Sh. Shivraj Singh Negi was another big inspiration in my life. He took us to appear for Class 5 exams in hills when there was no system of examination in schools. Late Prof. IS Jain and Prof. Amod Gupta has been my professional inspirations. I learnt a lot from them. My spiritual Guru from Radha Soami Satsang Beas has taught me to be a good human being. He taught me to give my head, heart and soul in work.
Your hobby or your way of relaxing?
Nature photography! I have at least 20,000 photos of birds and nature in my phone. Not just nature photography I like to do the same in my profession also related to eye-surgeries and ophthalmology. I also love travelling. Places like Kerala or the North-East are nice to be close to nature and travel to new places.
Your life mantra
I never had a feeling of revenge for anyone. It is the lowliest act one can do. Hence, I think and do good for all. I excuse people, even if they commit big mistakes. As far as possible, one must do that. So in that space of compassion, things automatically work.
What are your plans ahead of the Directorship of PGIMER?
I plan to do charitable work. I am very clear about that. I wish to offer my services for poor people and those who are genuinely needy.
Life Mantra- FORGIVENESS


"I don't believe in taking revenge against anyone. Whatever one may do, I excuse themand
never think of taking revenge. It is a lowly act to take revenge."
MY INSPIRATION


My father, my school teacher, my two professional mentors and my spiritual guru- all have contributed significantly to my life and have made me who I am today.
LIFESTYLE 
"I am a pure Vegetarian. I wake up at 4.30 am and meditate. Positive thinking and forgiveness-these values give me the strength to move forward. My family is my support and backbone."
Top 5 Health Tips 


1) Follow COVID-19 protocol- Wash hands frequently, wear face masks and maintain social distancing.
2) Get vaccinated and stay protected.
3) Take out some time for physical fitness. Walk or yoga must be a part of one's routine.
4) Positive thinking will bring about positive actions. That is the seed. Therefore, think positive and meditate regularly.
5) A balanced diet is essential.