'Be flexible and accommodate each other'
They got married at a young age and have been together for 30 years now. The beautiful couple- Kuldeep and Renuka, set couple goals with their tremendous understanding and one-pointed focus on the former's political career. Son and daughter-in-law of three times Chief Minister of Haryana and veteran politician Late Sh. Bhajan Lal Bishnoi, the two constantly make an effort to keep their blind faith for each other intact, writes
Dr Neha Miglani, Editor-in-Chief, The Lifestyle Journalist Magazine.
They got married at a young age and have been together for 30 years now. The beautiful couple- Kuldeep and Renuka, set couple goals with their tremendous understanding and one-pointed focus on the former's political career. Son and daughter-in-law of three times Chief Minister of Haryana and veteran politician Late Sh. Bhajan Lal Bishnoi, the two constantly make an effort to keep their blind faith for each other intact, writes Dr Neha Miglani, Editor-in-Chief, The Lifestyle Journalist Magazine.
"During our initial days of marriage, Renuka used to wonder about my work timings and was zapped when there were scores of people visiting our home due to our political engagements. But when there is love, one accommodates and understands. And she did that very well," says Kuldeep. He adds, "In fact, I believe that one important factor in making any relationship work is to be flexible about things. Even if you do not like something about your partner or your partner's habit, you must be flexible to make things work. I have been fortunate that Renuka took care of the family very well while away or involved much more when a new party was formed. I had to live up to my political commitments." The couple has common political goals and balances their personal lives exceedingly well. Kuldeep is currently serving as a fourth-time member of the Haryana Legislative Assembly from Adampur, Hisar, Haryana. On the other hand, Renuka juggles her roles gracefully as a mother, wife, politician, and decision-maker.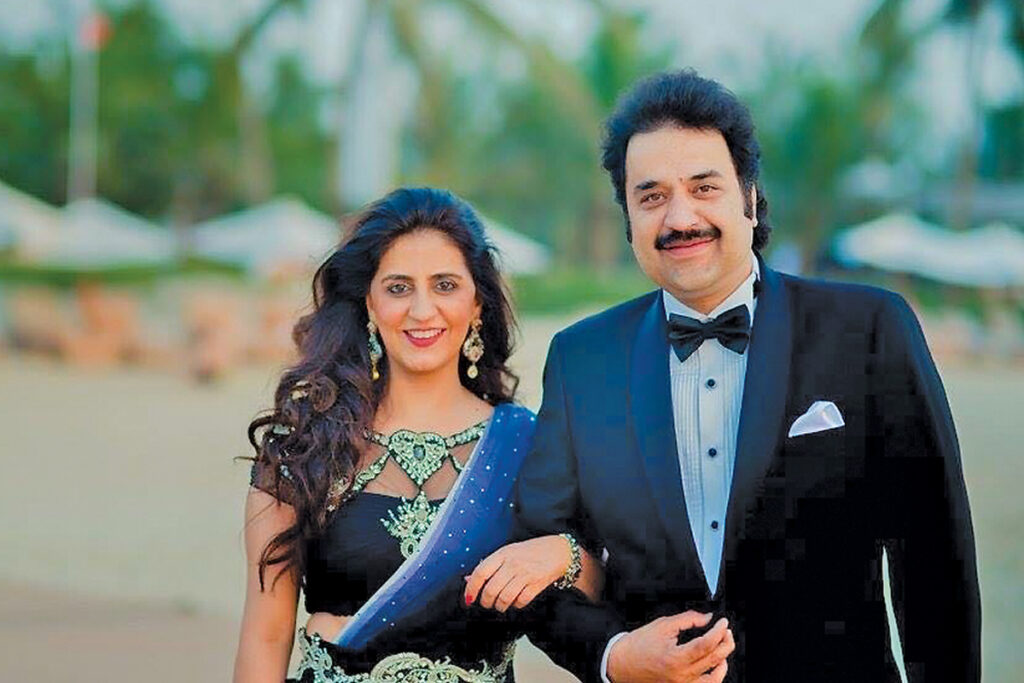 "For us, it has been blind faith and understanding that has kept us going. While both of us meet several women and men respectively in our daily lives, only faith in your partner can keep a family intact," adds Renuka. She vouches for the care and paternal care that Kuldeep has given his children and family. "There has not been a single major event of our children's life when Kuldeep was not there. He did his best to be available at all times, whenever family needed him," she adds. "I want him to achieve the highest and fulfil all his political ambitions. I am with him and want to see him doing well," she adds. The couple is parents to three children- their sons Chaitanya and Bhavya and a daughter Sia. During the conversation, Renuka recalls how they created a mini New York at home, making all her favourite dishes and recreating all that she missed about her life in New York during the lockdown time. "Doing small things together for your family or each other keeps the freshness alive in a relationship. Sia was touched when we organized a special surprise at home. She was missing her college days and life in New York during lockdown months," adds Renuka.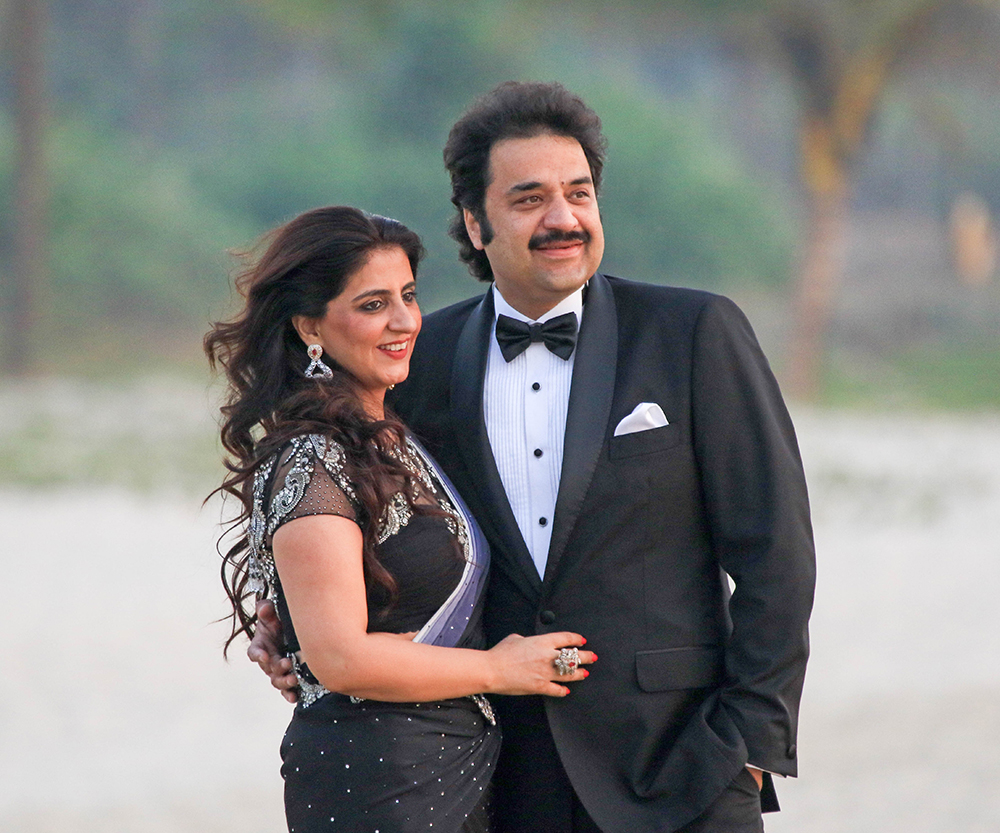 One thing that she feels should change in Kuldeep is, "Well, he is too innocent and straightforward for politics. I often tell him that," she chuckles. On being asked what he would like to change in Renuka, Kuldeep gets rather honest with a hearty laugh and then adds cautiously, "Well, I better not say anything on that since it's risky! But, she can get moody sometimes. So we all watch her mood and then begin the conversation."We are both fitness conscious. I love that she is as energetic as she was when I met her. The care and passion with which she takes care of everyone in the family are very inspiring. Due to our political commitments, we have to juggle between our constituencies and our home in Delhi, so it is because of her commitment to family that we can balance the act," adds Kuldeep.
An inspiring and beautiful couple!