Kanwalpreet Singh & Rampreet Kaur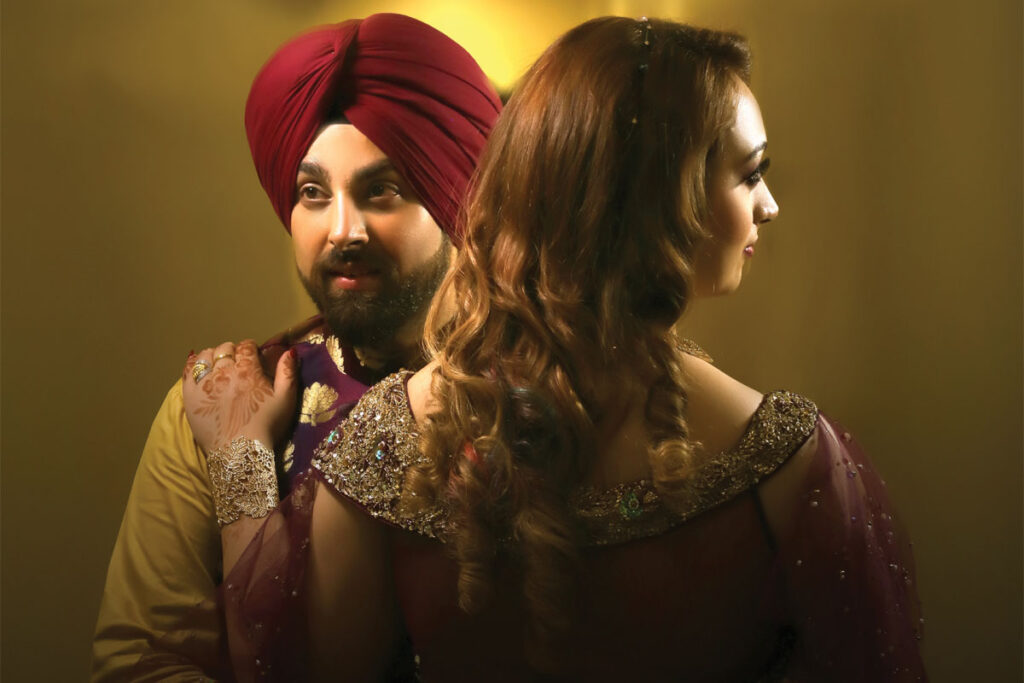 Kanwalpreet Singh is an actor and singer. Rampreet is an international anchor working at a Punjabi Channel. "Accepting rather than expecting" is their top tip! "Stop looking at the loopholes and start looking at the good things you have," they opine. For this duo, inspiration comes from deep within, from the soul level. "If you inspire your partner, it gives you a morale boost and a great push," adds Rampreet.
As a couple, their common goal is to set an example to the world 'that a happy couple can create wonders'! Their friendship is a decisive factor that binds their relationship. First lovers and then husband-wife feel that this sequence works well for them. "Change is a unique thing. You can, however, make your present wonderful or worse. The choice is yours," add the couple.
Darpan Jain & Diksha Jain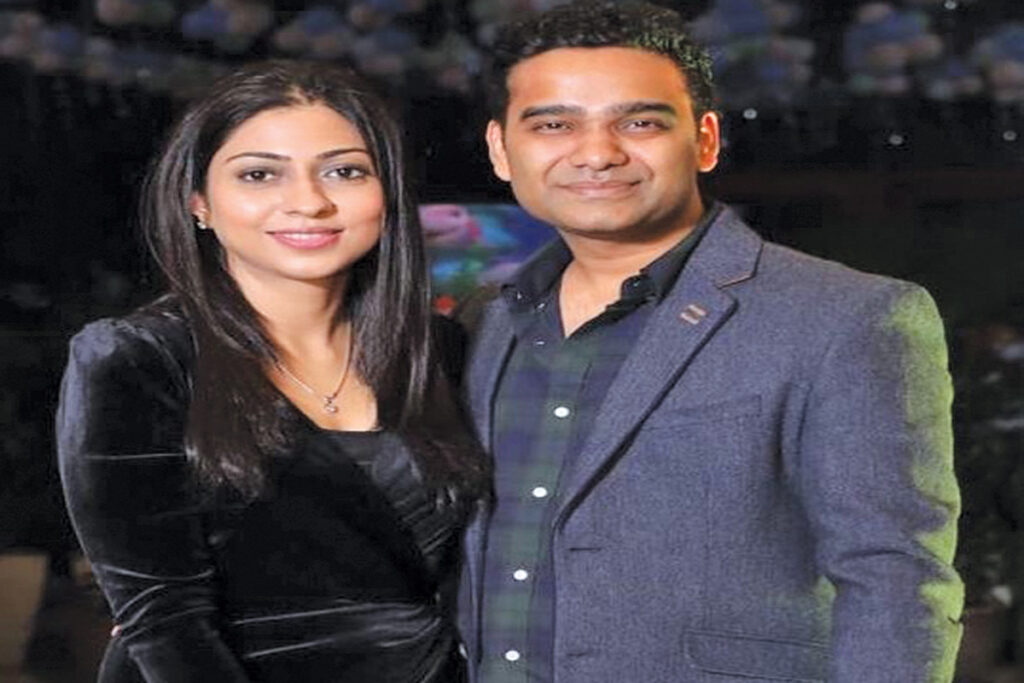 Diksha Jain is the HR Manager of Blackstar, and Darpan Jain is the CEO of Blackstar. Honesty coupled with respect is their mantra for a happy married life. They opine that clear and open communication paves the way to a healthy relationship. Darpan says that Diksha inspires him to maintain a healthy lifestyle. "I encourage him to drink less and eat healthily.
He, in turn, encourages me to stay optimistic," adds Diksha. To grow old together is what they look forward to. The couple believes that if one wants their relationship to work well, they must have the ability to speak to each other without the fear of consequences. "We are not the ones who would dwell on the past. We believe that life is a journey. All the ups and downs make the journey special," they add.
Ruchi & Rajat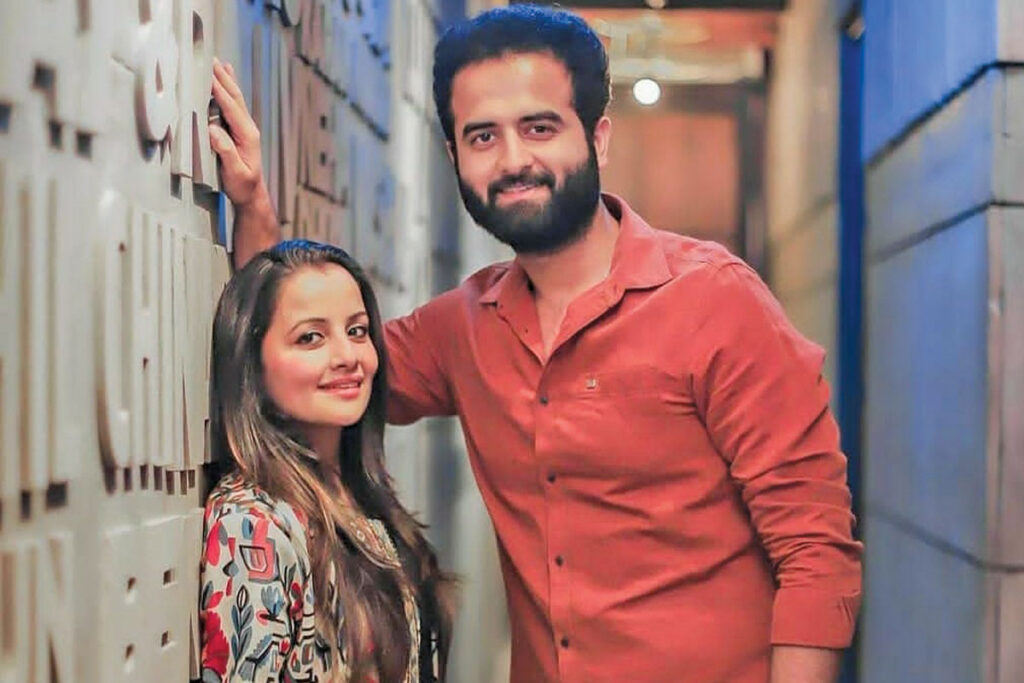 Ruchi, an HR consultant and Rajat, Owner, 'Ocado' and 'Home-diners', make a smart couple. Besides the F&B project, their shared joy is their 3-year old daughter, Punya. "Look for the best in each other and forgive one another for mistakes," they share. However, it is the value of small joys of life that Ruchi realized being around Rajat. "Like any other couple, I love to go on a dinner date at an expensive roof-top restaurant or for a cup of coffee at a café. But I learnt that quick and inexpensive meals like Pani puri or Vada Pav are equally delightful in the presence of Rajat's company. He taught me how simple things could bring joy and happiness," shares Ruchi. "He inspires me to be a better person each day. The support I get from him to pursue my career, in my motherhood endeavours, in my beliefs, culture and values, I cherish, and I wish he continues doing the same," she adds. To support each other to pursue their respective goals and dreams and strive to become each other's best friends is their goal. "The key to knowing when to give space and when to come close is the key to a long-lasting relationship, in my view," shares Ruchi.
Ridhima K. Rastogi & Indiver Rastogi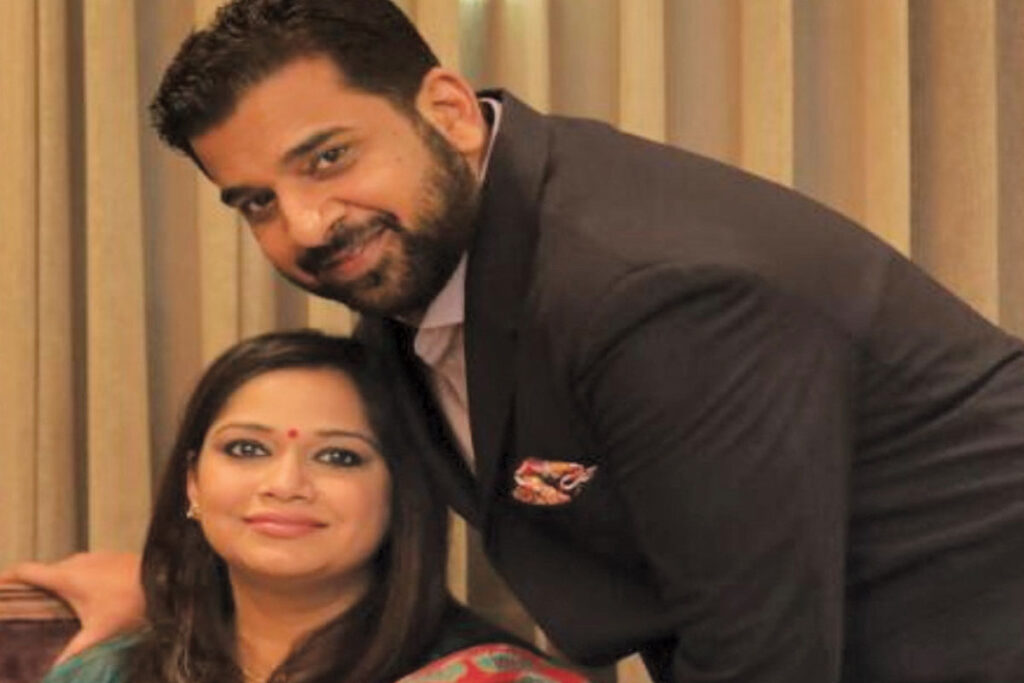 An enterprising couple, Indiver Rastogi, is the President and Group Head Global Business Travel, Thomas Cook India Ltd, and Ridhima is the Co-Founder & CEO of My Laundry Bag & Neu Salon Vasant Vihar, New Delhi. "Indiver and I genuinely believe that for any relationship to flourish, be it marriage or otherwise – there are three most important things. Acceptance, respect for each other and space. Accepting each other as they are, who they are is fundamental to all successful relationships. When there is the mutual respect in a relationship – you accept somebody for who they are, even when they're different from you or disagree with them. Personal space in a relationship means you're taking time to put yourself first and make things that are just for you—choices that will make you feel great about yourself, putting you in a better mindset to take care of your relationship. For us, space was the most straightforward bit to handle, as Indiver used to travel 15-20 days a month, leaving me with enough and more time for myself!" shares Ridhima. Indiver inspires her to stay grounded and calm while being non-complicated at the same time.
Dr. Jappen Oberoi & Dr. Divya Oberoi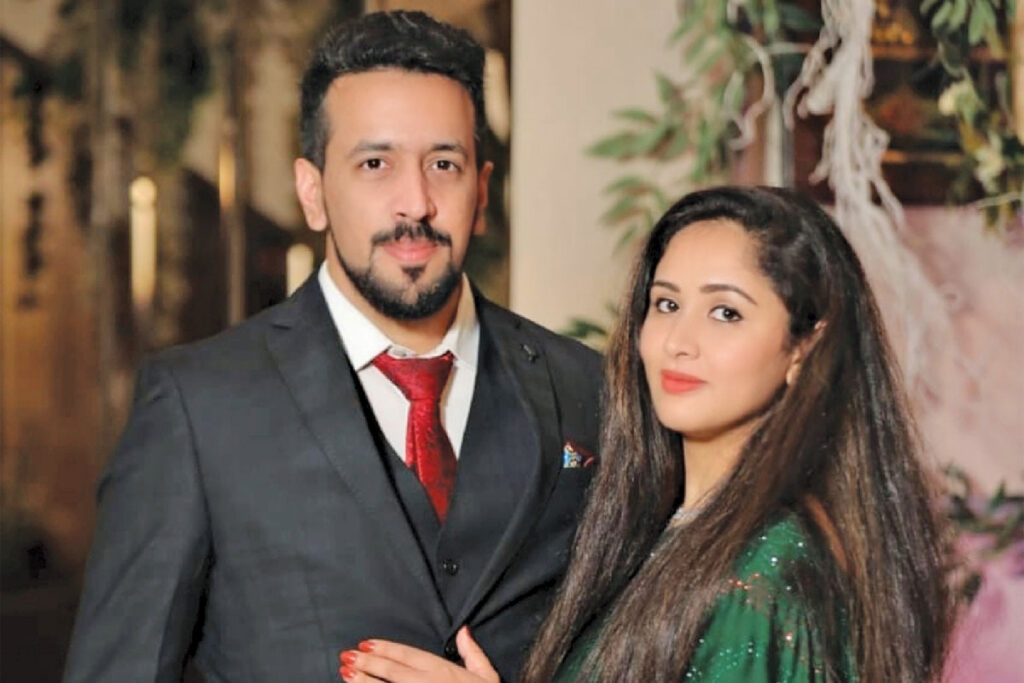 Dr Divya Oberoi, a History faculty in a noted private college, and Dr Jappen Oberoi, Author/Historian and working as an Assistant Professor of History in Thapar School of Liberal Arts & Sciences, are an interesting couple. They believe in "making another feel special." "All of us are ordinary people, and it is almost cathartic to know that for one person, there is no one on this entire planet more special than you," says Jappen. They were both inspired by each other before they got into a relationship as they belonged to the same discipline of academics. So they find excuses to celebrate their relationship, and that's why life has been one big celebration for them both! For them, it is impossible to imagine a scenario when they aren't with each other. As both are researchers, they realize that spending less time together doesn't speed up the research work. On the contrary, the more time they spend together, the more relaxed and refreshed they are, which increases the research output. "We wish we had realized sooner that spending more time with one another is beneficial for our personal and professional lives," they add. Never too late to rekindle love!
Dia Mittal & Pardeep Mittal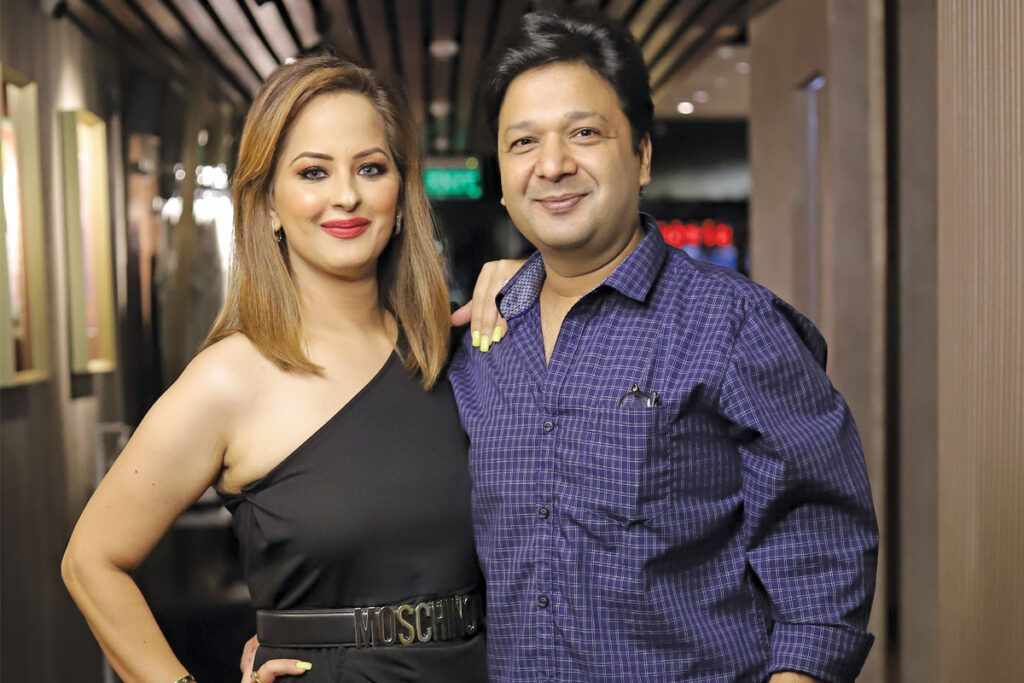 Dia Mittal, Director of Dia Mittal Makeovers and Academy Salon, and Pardeep Mittal, Director of Motivue, believe that a relationship can bring strength and weakness depending on each person's mindset. "If your sense of understanding is strong, the relationship will be a gift to you; otherwise, you will feel bondage," they feel.
They inspire each other to do more in life, follow dreams, be passionate! To put each other first, to treat the time spent together important just as 'personal time'- is their collective goal. Good communication, they believe, is a crucial part of their relationship. Both of them faced many odds in their past, which taught them to balance the evens of the future! Committed and going strong.
Varun Kaher & Palak Kaher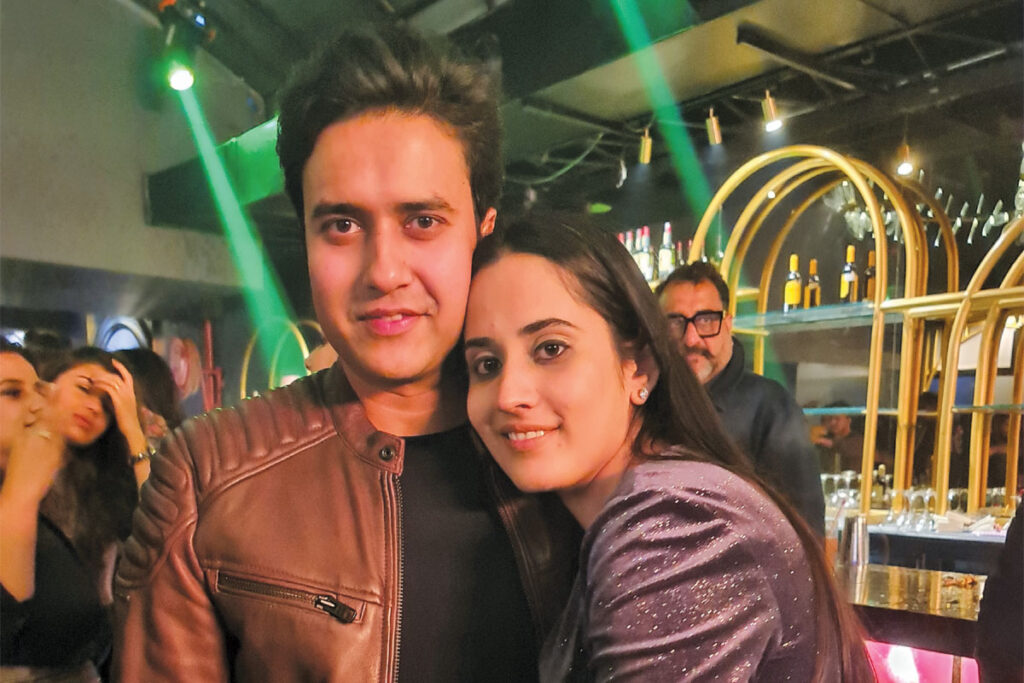 Young, dynamic and beautiful couple- Varun and Palak, own a leading furniture showroom in North India. 'Holzer', a high-class furniture showroom based in Panchkula (Haryana), spread over 18,000 square feet, is Varun's brainchild, and Palak value adds to his dream project. "One must happily admit his or her mistake in a relationship without any ego," says Varun.
"A relationship can work best only when one sets the other free for his/her decision," adds Palak. They both inspire each other to be humble, grounded and caring. Looking back, the couple feels that they should have had a love marriage instead of an arranged one! "Travelling across the world holding each other's hands is what we wish to do together," adds Palak.
Murti Aggarwal & Harish Sharda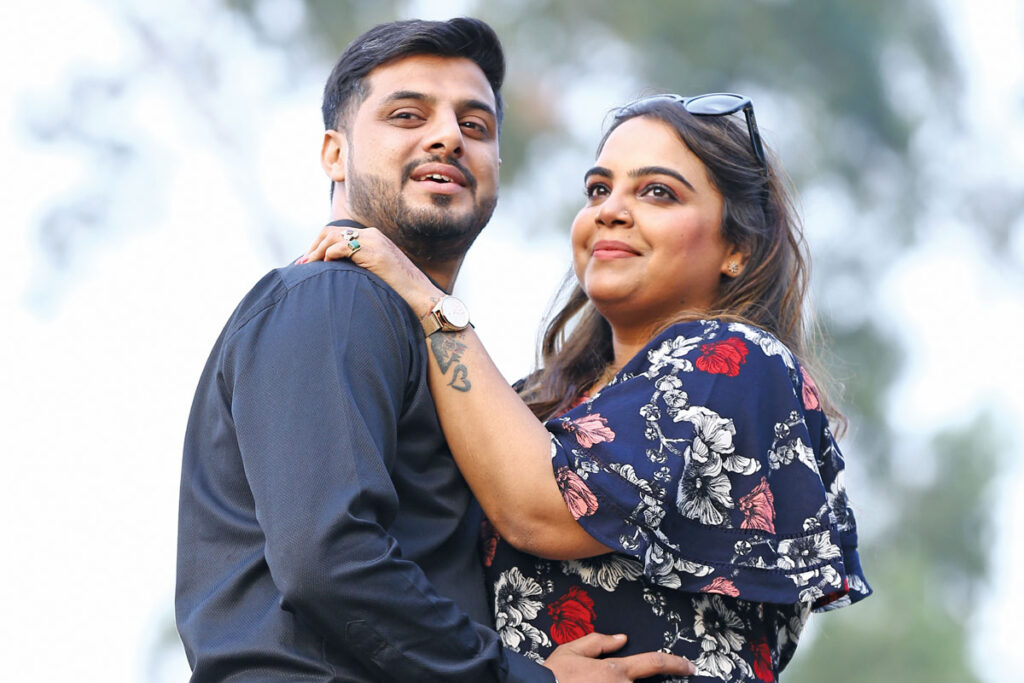 Harish Sharda is a business owner, while Murti Aggarwal is an Astrologer. Taking care of each other's sentiments, no ego clashes is what makes it work for them. One simple rule, i.e. 'forget and forgive', is their top tip for a happy, married life. They both inspire each other in different ways. Murti says that Harish never denies facing any challenge in his life, whatever it may be, which inspires her to go ahead in life. They also believe that every dawn in their life bought more love, affection and regard between them and their family. "We wish to nourish our relationship more day by day," they share.