Ritu Beri is a name synonym with matchless class and fashion. Ritu is the founder of 'Ritu Beri Designs' and 'The Luxury League' and is among India's leading fashion designers, taking the country's name global. Her husband, Bobby Chadha, Managing Director of SRC Aviation, matches and compliments her personality. Here is a crisp conversation with the duo.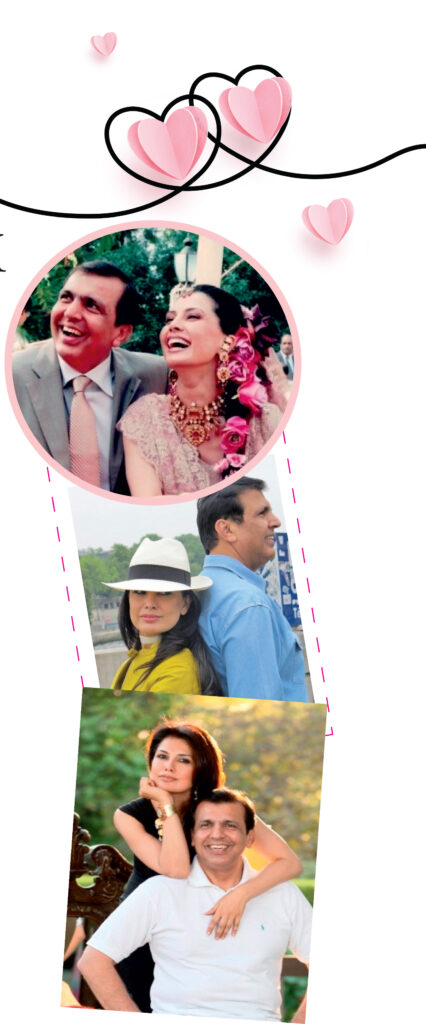 What is your top tip for a happy married life/happy Relationship?
"Space is essential. Avoid getting in each other's way. But be there for each other once you are done with your stuff. "
Does your partner inspire you? If yes, how?
Of course, He inspires me! He is supportive, honest & practical. He enjoys my success and gets a huge kick from the accolades I receive, sometimes even more than I do. He keeps inspiring me & is a supportive partner.
What is your common goal in life as a couple?
To joyfully celebrate the gift of years of Love, dedication & commitment together.
What makes your relationship work?
Our Mantra of 'mutual respect, Love & understanding' makes our relationship work. We give space to each other at all times. I believe every relationship works like that, not just marriage.
Looking back, what is it that you would like to change in the relationship?
Nothing. We have had the best times together, and we have also shared some hard times. But, there is absolutely nothing that I would ever like to change.