People often run behind results but rarely pay attention to the details! Mental health is among the most talked-about topics, but it is imperative to understand it. Here is a valuable talk by a leading Homeopath of the region  Dr. Vivek Mohan, about improving our mental health. 
Mental health is comprehensive and is far different from physical health. Therefore, mental health cannot be categorized singularly. For example, if you are suffering from a heart issue, seek a cardiologist; if your stomach isn't ok, seek a gastroenterologist and if the throat isn't fine, seek the help of an ENT specialist. It is easy to understand the human body with respect to physical components.
"My mother told me…if you're going to get anywhere, you're going to have to do it yourself because no one is going to do it for you." –Lance Armstrong (It's Not About the Bike: My Journey Back to Life)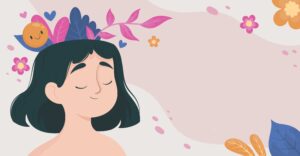 Mental Health, however, can be affected due to innumerable reasons. Even in the medical field, the human body has fixed criteria, like if the symptoms match, then a person is undergoing any 'XYZ' illness. If you stay strong, nothing can affect you, but you will be sick if you imagine yourself being ill or affected! Mental Health affects when it is not handled in the initial stages. All this is a matter of bouncing back, and if the person cannot bounce back, society considers him to be mentally ill!
Beyond Medicine
Who doesn't want to live a normal life? Everybody does. That's a norm, but sometimes the situation doesn't allow us to. A doctor is always weighed with medicine, and no one thinks the problem could be solved without it and with mere consultation. However, it is not the medicine that treats a patient; there are several other ways.
Child's Health
A child should be free from restrictions, arguments, and all reasons that affect him mentally. A child's life is his family and relatives. If all of them try to keep that child in discipline, he will be mentally ill as he grows up. Because, during his childhood, there was no one to encourage him. Instead, he was discouraged and restricted. Because of this, many children fail to bounce back in their whole life.
Tips for a Mentally Strong Society
Don't be afraid to handle mind-related issues 

Just participate

The universal rule is "encouragement.

"There should be hope!
Reasons Behind Mental Illness & Catching it Early
The main reason behind bad Mental Health is "ignorance". People are sometimes afraid of not being able to handle the situation, especially the family members. The human mind has constructed roadblocks for itself. Everyone behaves abnormally, sometimes or the other, but it doesn't mean that we are abnormal? No, because we can bounce back. But if a person, no matter what socio-strata he belongs to, says he's not well, he's not well! People, unfortunately, don't understand this straightforward sentence. It is very tricky. Catching mental illness early is very important- at the initial stage. Now when the problem arises, it's the duty of the person who surrounds him to take his proper care. 
Same Problem, Different Solutions
We are all different; hence we need individualized management. Another person's temperament may be different or better with family support. Everyone approaches a given situation differently. Depression is circumstantial. In most mental problems, no matter how tough they are, compassion is an important way to treat them. (Schizophrenia, for instance, is a challenging medical problem, but with family support and compassion, it can be taken care of, along with medicine). 
What can be done?
The universal rule should be 'encouragement'. Encouraging people for what they are doing is essential and a positive step, even if it is a tiny task. As a result, that person will get a different level of confidence and give his 100% to improve next time. The only thing that has to be done is 'change your perception' about the things implanted inside your mind from an early age. This positive change will save you from damaging your mental health and will bring out the best version of you!