Even though a large part of the world tends to persist in its stereotypical approach, it about time to reorient things! Male, female, transgender, non- binary or other gender identities – individuals deserve respect for their work and who they are as a person, notwithstanding what any conventional norms say.
At the end of the day, we are all equal human beings, walking the same earth. With their willpower, hard work, and resounding courage, the below-mentioned four women have proven that the transgender community is as equally capable as anyone else, if not more.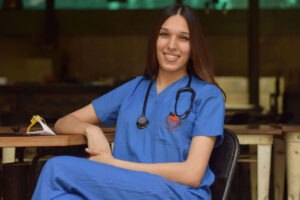 At just 24, Dr. Trinetra Haldar Gummaraju is an inspiration for thousands of people as she became Karnataka's first trans-woman doctor and continues to share her journey with all the confidence that one can. Dr. Trinetra, currently a surgeon in training, underwent hormone replacement therapy in 2018, followed by surgery in 2019. From being bullied throughout her childhood to getting humiliated by school teachers to being advised about staying under masculine influences, Dr. Trinetra has invariably proved herself victorious, beating all odds. Presently, she has an Instagram following of more than 200 thousand and continues to raise awareness about issues that deserve world recognition.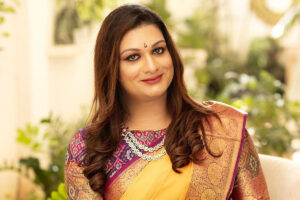 Politician and journalist Apsara Reddy was appointed as the first transgender person to hold office in the Indian National Congress as the General Secretary of its Women Wing. Reddy has gained recognition as an influential personality through her work in numerous organizations, including BBC World Service, New Indian Express, Commonwealth Secretariat in London, The Hindu, and others. On several occasions, she has broken the glass ceiling and voiced concerns regarding the stereotypes associated with the LGBTQIA+ community.
Also, read this: POWER OF PERSEVERANCE: Meenakshi Lekhi Minister of State for External Affairs and Culture, India MP, Delhi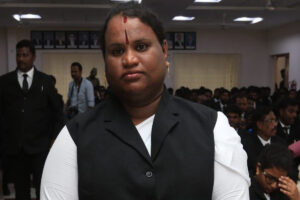 Achieving an exemplary milestone, Sathyasri Sharmila became India's first transgender lawyer after enrolling with the Bar Council of Tamil Nadu and Puducherry. Like several other transgender women, Sharmila had to face adversities throughout her life. At 18, she was impelled to leave her home because of her neighbor's hate and abuse. After almost a decade of struggle, Sathyasri fulfilled her aspiration of enrolling with the State Bar Council and wishes for people from her community to serve in higher positions nationwide.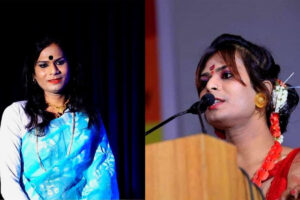 A member of the West Bengal transgender community, Joyita Mondal was appointed as the first transgender judge of a Lok Adalat. Encountering discrimination ever since childhood, Mondal had to drop out of school after class 10th, leaving her no options but to sleep at bus stands and beg on the streets. Nonetheless, she turned her life around when she started working towards the upliftment of the transgender community and simultaneously completing her studies through correspondence and eventually earning a degree in law. In 2010, she became the first trans person to get a voter ID in her district.
Written by – Simmerdeep Kaur