Originated in Ancient India and been in practice for five thousand years, the disciplines of yoga provide the foundation for an individual's overall physical, mental, and spiritual well-being. Here is an interesting column with Dr. Sapna Nanda, Principal, Government College of Yoga Education & Health Chandigarh, on yoga and beyond.
Dr. Sapna Nanda has authored numerous informative books on Yoga, Nutrition, and Pregnancy, namely 'A Textbook of Yoga (Skill Education), 'Intervention Strategies for ADHD', 'Education in Contemporary India', among others. She has been honored with the State Award for her meritorious contributions for the promotion of Yoga by the Honourable Former Governor of Punjab and Administrator of Chandigarh Sh. V. P. S. Badnore. She was instrumental in the celebration of International Day of Yoga and a pioneer in conducting seventy-five million Surya Namaskar, the Ministry of AYUSH initiative in Chandigarh.
Synchronization of mind, body, and spirit Yoga symbolizes the union of mind, body, and soul, and without the unification of all three, one cannot have a wholesome personality.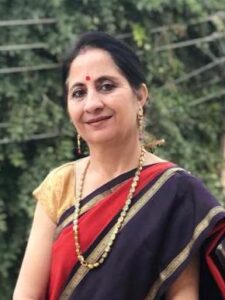 This centuries-old practice can help us attain the synchronization of all three elements for a more composed and competent version of ourselves. Ashtanga Yoga defines eight limbs of yoga as – yamas, niyama, asana, pranayama, pratyahara, dharana, dhyana and samadhi. The first five stages concentrate on our external limbs and physical health, while the last three stages focus on our mind and spirit. Yoga helps connect the body to mind and soul as the practice evolves gradually from initial to later stages. Difference between traditional and modern yoga Many new forms of yoga have emerged over the years with the introduction of Iyengar yoga, power yoga, restorative yoga, to name a few.
The primary difference between traditional and modern yoga revolves around the ultimate goals of the two. While the traditional form was intended as a spiritual practice for a union with the divine, traditional yoga is more focused on the physical fitness of an individual, the maintenance of ideal body weight, and the treatment of various ailments. Significance of both forms A combination of traditional and modern yoga can prove exceedingly beneficial for our everyday lives as we tend to our physical, mental, and spiritual well-being. Physical fitness looks after the purity of our body and mind, which serves as the prerequisite of achieving the later stages of yoga by connecting our soul to the higher consciousness.
Our body and mind form the vehicle, and the spirit serves as its driving force. For the vehicle to keep driving safely and successfully, it must be well-coordinated with the driver. Consistent yoga practice is an ideal way to maintain this coordination without failure. Beating stress at the molecular level Researchers from Coventry University in England have proven that practising mind-body interventions such as yoga and meditation can reverse the molecular reactions causing stress in our DNA whilst boosting the overall mental well-being. Regular yoga sessions can improve our physical health and significantly reduce stress levels by penetrating the micro molecular level and decreasing the production of 'nuclear factor kappa (NF-kB)', a molecule known to regulate gene expression.
Benefits of Yoga
• Improves flexibility.
• Relieves stress.
• Improves mental health.
• Increases body & mind strength.
• Reduces inflammation.
• Reduces anxiety.
• Boosts immunity.
• Improves cardiovascular functioning.
• Improves bone health.
• Promotes better posture.
• Helps with burnout.
• Enhances brain functioning.
• Induces better quality sleep.
• Improves overall quality of life.