Summer vacations are around the corner and post-COVID everyone has geared up to spend time with their families at their favourite destinations. Why not make a twist and explore some unique and hidden treasures of our country this time? Below are a few hidden hunts whose exquisite ambience will surely blow away your mind.
1. Sanasar, Jammu and Kashmir Paradise of Himalayas –  If you think this is yet another destination in the Kashmir region of the state, then you are mistaken. Sanasar is quietly seated in the Jammu and Kashmir region.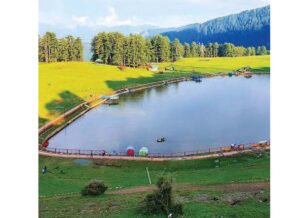 Sanasar is an ideal holiday destination for nature lovers who want to escape from the chaos of city life and can test their nerves by gliding over its majestic landscape. It is also a hub for trackers owing to its many tracking traits. Sanasar is well connected to the country's prominent cities through a well-developed road network. It is just 133 km away from Jammu by road. The nearest airport to Sanasar is the Satwari airport in Jammu (120 km away), and the nearest railway station is the Jammu Tavi railway station (132 km away).
2. Kohima, Nagaland The retreat of folklores – This place has captivated people for generations due to its untouched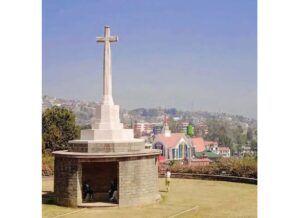 beauty. The colourful people of Nagaland are just as fascinating as the attractions. Summer is the perfect season for going tracking. Tourists will find a basket full of goodies in this town, as well as portraits of scenic beauty all over the place. The Kohima's Catholic Church is regarded as one of the largest churches in the country. Being the capital of Nagaland, Kohima is quite well connected to other parts of the country by road. The nearest domestic airport and railway station are Dimapur, roughly 74 km away from Kohima city.
3. Puri, Odisha– for spiritual souls –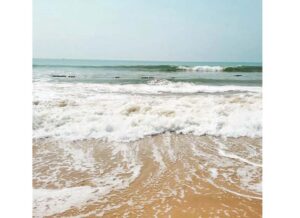 Coastal charm meets cultural heritage in the sacred city of Puri. Besides the world-famous Jagannath temple which is one of the pilgrim sites of Hindu'schar- Dham, The town is famous for its Puri beach, where the ocean greets the divine. The beach offers tourists the solitude and serenity of the realm in the mystical charm of the city. Puri is well accessible from significant parts of India by road and rail. It has an extensive railway junction. By air, Biju-Patnark airport at Bhubaneswar in the capital of Odisha is the nearest airport (56 km away).
4. Malana, Himachal Pradesh – the Mysterious Village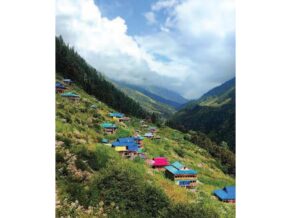 There is so much beauty underlying this town that numerous documentaries depict its wonders. People in Malana are a unique tribe with their unique customs and live in a world of self-created autonomy. Suppose you have a constant urge to explore more and more the mysterious culture and beauty of Malanais, the best ointment. Malana is not connected through railways and flights. The only way to hit the region is by road. It is connected to the Kullu Valley by three Mountain passes. The Rashol Trek will take around 10 hours from manikaran, and the chanderkhani trek is a 2-day journey.
5. Raithal, Uttrakhand – Mini Utopia – For those who love the Himalayas, Raithal is your destination to go.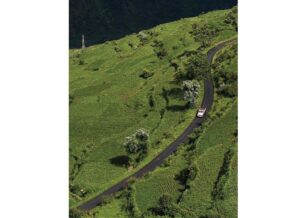 Raithal is a tiny village in Uttarakhand and blessed with crisp and clear views of the snow-clad Himalayas. It has some good options for homestay to explore its hidden beauty. Many ancestral houses are used to attract tourism. Raithal is about 38 km away from the main Uttarkashi city. Local transport is available from major cities of Uttrakhand like Rishikesh and Dehradun to Uttarkashi. From there, various pool cabs and taxis are available to Raithal.
6. Drass, Jammu and Kashmir – the Indian Siberia- Drass is a valley located in the Kargil district of Ladakh.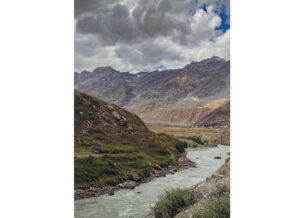 For most people, the information of Drass begins and ends with being the second coldest place in the world. However, there is so much more to it. It is blessed with immense beauty and enormous mountain ranges surrounding it. Snowy, rugged landscapes, scenic valleys, gorgeous rides, the absence of modern noise pollution and the harsh cold characterize this frosty township. So, if you have a thirst for a spine-tingling and bone-chilling adventure, add Drass to your travel bucket list. Drass enjoys road connectivity to Kargil and Srinagar ( 68 kilometres and 180 kilometres away, respectively). The nearest airports are Leh (279km away) and Srinagar (152 km away). Jammu Tavi railway station (410 km) is the closest to Drass.
7. Wayand, Kerala – Escape to the south –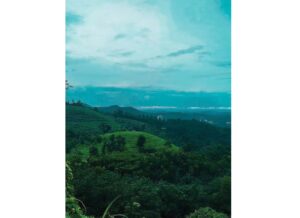 Kerala rests in the peaceful hill Station of Wayand. The lush green hilltown has so much in store for nature lovers, trackers and explorers. Wayand is famous for its wildlife. The breathtaking views from various hilltops, rhythmic folk dances and music with the aroma of coffee and spices. Ayurvedic treatments are bliss and give a break to stress-free city life. A vast network of roads through Kerala, Karnataka and Tamil Nadu provides access to Wayand. The nearest railway station and airport are both in Kozhikode (Kerala).
(By Saniya Taneja)