The year 2022 is coated with romance as actress Amrita Rao and RJ Anmol share their love story on screen for the first time, after eleven years of togetherness. The two got married in 2016 and welcomed their son in 2020. Their love story is nothing short of a fairy tale (with Veer, their baby, in it now), as they narrate it through a series of videos on social media titled 'Couple of Things'. Here is a candid interview with the charming celebrity couple as we present to you our February edition, packed with love.
Amrita Rao & RJ Anmol
'Couple of Things'
What is your definition of love and a healthy relationship?
Amrita: For me, love is something that is organic and cannot be imposed. It's pure and cannot be weighed by the material assets of a person. A healthy relationship is all about sharing thoughts and life, communicating, caring and being sensitive and thoughtful about the other person's requirements, nature and personality.
Anmol: Love is friendship and respect. When we talk about a healthy relationship, let's agree on one thing – that we won't agree on everything… and the idea is to enjoy these different opinions and not make an effort to get on the same page every time.
How has the New Year been treating your personal and professional life so far?
Amrita: The New Year always brings in new hope and freshness. Our show 'Couple of Things' is growing in popularity at a superlative speed with the audiences. We are so overwhelmed with the engagement and people's comments on our YouTube channel and Instagram. We have Giant plans for the brand 'Couple of Things' and this is just the first step. 'Personally', the show itself is helping us grow closer as we are reliving our love story.
Anmol: New Year has started on an Amazing Note. We started our Series "Couple of Things", where we told our Love Story to People for the 1st time. It's on our YouTube Channel and the Love we are getting from fans is AMAZING. It is a Different High altogether!
How has been your experience with the new chapter of parenthood in your life?
Amrita: Parenthood is extremely demanding, and the only way is to be involved fully at all times in managing everything that comes along with a baby. Baby Caretakers are just a little help and will never look into the details, safety and care that parents would. Motherhood has been tough, patience-testing and a mix jar of all kinds of emotions.
Anmol: All the stories you hear about parenthood being tough and still being rewarding, multiply those by 10 and they are all true.
How do you think parenthood has changed your life?
Amrita: Now, the focus from each other has completely shifted to Veer.
Anmol: Earlier, no one could even touch me if I was asleep. Now Veer wakes me up so many times and I address his needs with a smile. How? Well, I don't know.
How did you deal with the pandemic blues together as a couple?
Amrita: The pandemic for us luckily was like a sordid boon. Getting pregnant was the best thing that happened as there was no guilt of losing out on work or opportunities. Moreover, it was best to have Anmol besides me all the time, sharing the duties and experience because, trust me that would be any pregnant lady's "wishful thinking"!
Anmol: We made a baby!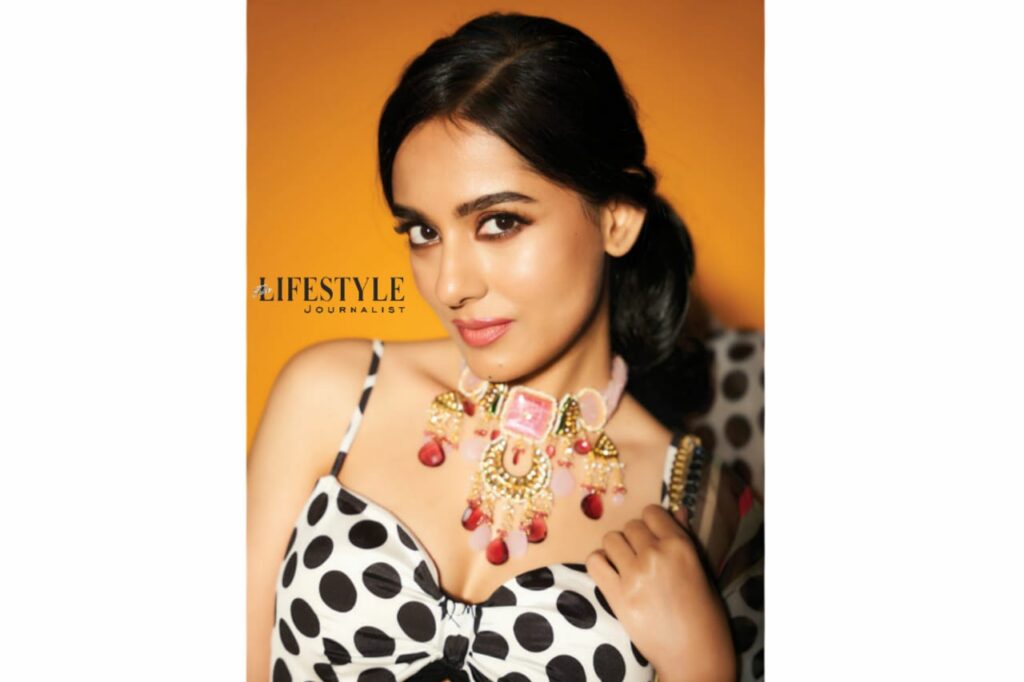 What is your go-to way to end a stressful and tiring day at work?
Amrita: I would love a quiet walk with Anmol on the terrace or anywhere peaceful. But most of the time, Anmol plays chess on the phone and I am scrolling comments and replying to all those who make the gesture to leave beautiful comments on my page. We both find it a great way to unwind!
Anmol: Work for me is listening to music and bringing life to my creative ideas – it is fun. Work is actually rejuvenation and a stress-buster. Imagine I get paid to play my favourite music and talk.
How do you manage to keep your personal and professional life separate, given that you are both from the entertainment industry?
Amrita: Well, this is our first photoshoot for a magazine cover together in 12 years of our relationship. We have been that exclusive and private about our personal life!! We both wanted to build our careers and identify completely self-made and on self-merit, and we achieved that. Finally, in 2019 we walked together for the first time as a couple for the premiere of my movie Thackeray. In the 2020 lockdown, we did our first ever Instagram live and some print interviews together. There is yet no media house that has our video interview together. Also, we always discuss and know what each other are up to in our professional lives. We give creative suggestions but also creative space to each other.
Anmol: Actually, we never mixed our work in the last 12 years. 'COUPLE of Things' is the 1st Project we are working on together.
How has married life influenced you as a person?
Amrita: Marriage can have very beneficial and positive effects on your health and mind if you get married to the right person who is compatible and caring. Marriage and finding companionship have helped me be in a happier state of mind.
Anmol: Married life has taught me the meaning of patience.
How would you describe the love you share for each other in one line?
Amrita: I would be happiest if Anmol is happy and the saddest if he is sad.
What is an ideal weekend for you to spend together?
Amrita: I would love to go for dinner and maybe a movie or watch a cosy film together at home. I love our car drives to town and talking walks in those quaint cobbled lanes of the flora fountain.
Anmol: Our work profiles are such that there is no demarcation between a weekend and a weekday. In the last two years, we have got lots of time with each other- before the pandemic, it was difficult to squeeze in quality time.
What are your plans for Valentine's Day 2022, and is this year going to be more memorable in any way?
Amrita: We are still amid a long-term pandemic, and I only hope we can take some "couple time" out, order some yummy food home and even go for a drive at the least.
Anmol: We have a BOOMBASTIC episode of COT scheduled for Valentine's Day. We will reveal something soon, but no one knows yet.
What is the best trip you have taken together?
Amrita: It was Goa in 2016. I really needed a holiday, and though I had been to Goa in the past with Anmol in 2011, Goa had changed completely and South Goa was new to us. We spent our Christmas there, and it was like paradise discovering beach shacks, cool hangouts, and Anmol also did some water sports.
Anmol: Oh, many trips and they have been amazing, especially our secret trips when no one knew about our relationship. Goa was the 1st one; it will always be special because of how we sneaked out. Our parents came to know about this now when we revealed it in an episode of COT.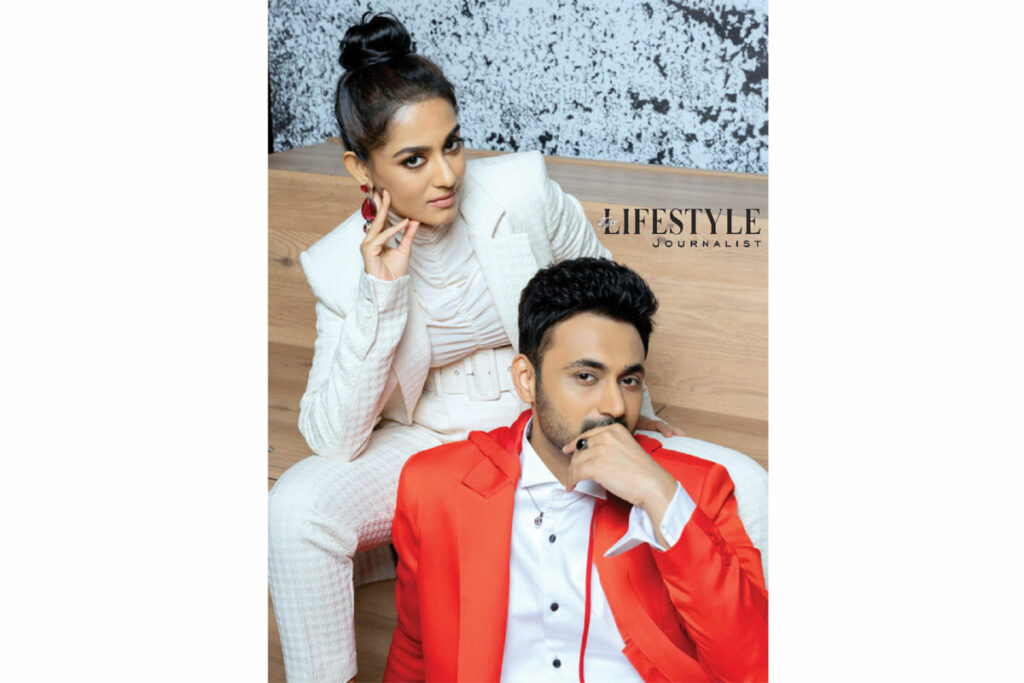 How do you deal with differences of opinion while taking decisions?
Amrita: If I am 100 per cent convinced about doing something, then I follow my heart, and Anmol doesn't believe in imposing even if he disagrees.

What are your aspirations for the months to come in 2022?
Amrita: We have big plans for the "Couple of Things" brand. It's not just a show; it's going to be much beyond that, and we hope we can touch the lives of millions and millions of people through this journey!
Anmol: 2022, we want to take 'Couple of Things' to newer heights. We want to spread loads of love with our series. We are already in conversations for collaborations, etc. It is exciting.
How do you deal with the onslaught of any misinformation spread about you in the media?
Amrita: We live in extraordinary times now, unlike just a few years ago. For example, my age on Wikipedia was incorrectly mentioned for the longest time. I took to social media to tweet and give my quote, and inform people.
Anmol: Social Media Zindabaad. In today's world, we have the power to correct any misinformation.
How do you handle your popularity and your fans?
Amrita: I forget that I am famous and mostly behave normally like I am just another girl. This attitude helps me grow as an actor and also as a human being. When it comes to my fans, I value every person who takes the time to comment for me on either of my social media platforms. I make sure that I reply to most of them.
Anmol: Well, I'm not THAT popular that I have to 'handle my popularity'. Also, my fans are my friends- when they meet me- they meet like we have been friends for years. It's more of love than awe.
What are your upcoming projects and collaborations in the entertainment industry?
Amrita: I was not vaccinated until Jan 22, and hence I had to give up on a whole lot of work. However, now that things are beginning to look safer and I am vaccinated, I look forward to some good scripts and making my debut on the OTT platform soon.
One piece of advice for young couples trying to keep the magic alive?
Amrita: In difficult times, take a break from each other or go on a holiday. Even a short escape to your parents' home really works because you start missing each other instantly!