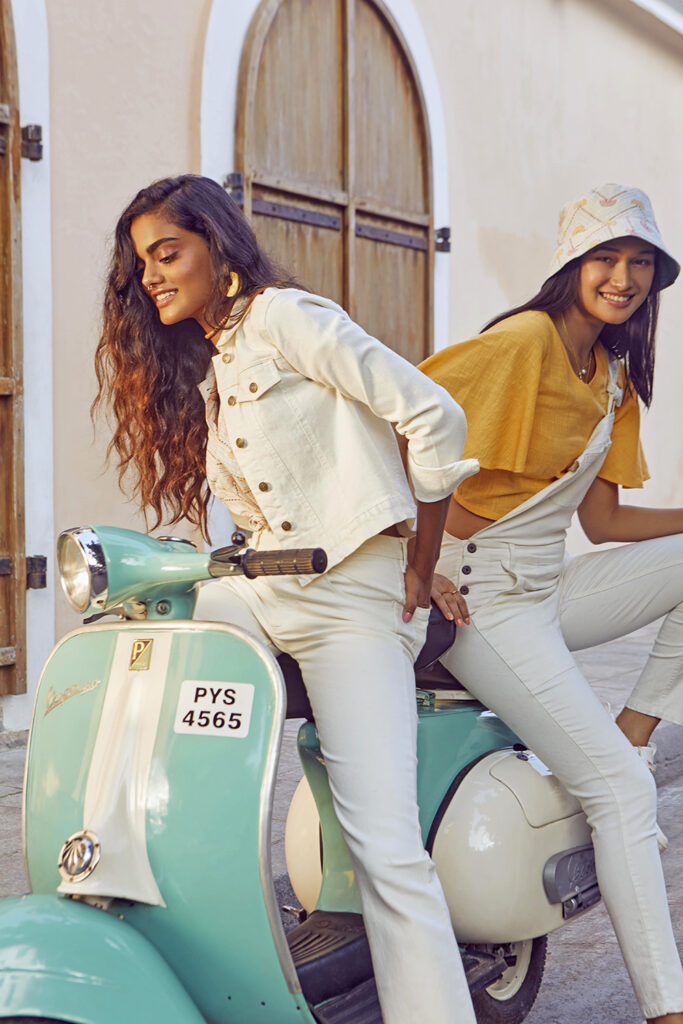 The new year filled with fresh hopes and dreams calls for a new wardrobe. As the circumstances recuperate and the world moves past the lockdown phase of life, it is time for a closet cleanse to make room for staples to take one through 2022. As you set out to discover the world on your own, you often end up exploring facets of yourself that you never knew existed. There's a whole world out there to uncover; set new goals and chase endless dreams as you trace your footsteps along beaches and roads to a destination far and beautiful with Fabindia's new edit, FabNu, which talks about embarking on those barefoot adventures, travelling anywhere you want, being UNAPOLOGETICALLY YOU!
Fabindia was founded as a home furnishing and textile company in 1960. The brand saw its first retail store in Greater Kailash- New Delhi, sixteen years later. In an age where brands are shutting down their brick-and-mortar stores in favour of e-commerce experience, Fabindia continues to expand its stores in different cities across the country. At Fabindia, physical space still holds importance for the sensory experience and cultural immersion the brand seeks to create for its customers, reflecting its design philosophy. Bringing forth indigenous craftsmanship with contemporary designs, Fabindia carries a 61-year legacy, spanning over 300 stores across India and 12 international outlets.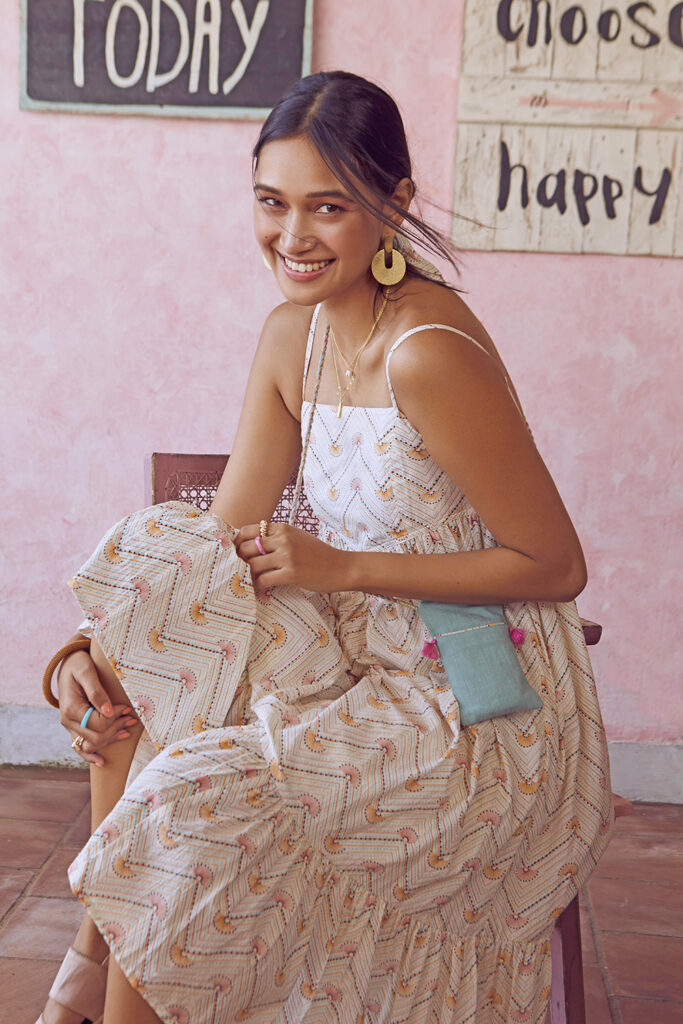 Versatility and functionality are at the core of the latest FabNu collection. Timeless cuts are spruced up with a modern flavour and finished with details to present you with a wardrobe display that can be worn well and on repeat. Dresses, striking pants, work-to-wine tops, one-and-done jumpsuits, and easy-to-style skirts work wonder riding solo or pieced together to create a whole new look. It captures the spirit of the new season in its seams and folds, with unique styles in turquoise, lilac-pink, yellow, etc., holding something for everyone. Discover this edit for all the attires you need for a dreamy vacation with micro geometric prints, endless stunning designs, and soothing colours reminiscent of beautiful sunsets. The collection carries size options up to XS to XL, with prices ranging from Rs.799 to Rs.1999.
An amalgamation of aesthetics and affordability, the brand celebrates India and its aesthetics, posing as the country's largest private platform for products made from traditional techniques, skills, and hand-based processes. Fabindia links thousands of craft-based rural producers to urban markets, creating employment for artisans while preserving traditional handicrafts. Staying relevant to the times, Fabindia is committed to serving its customers better through changing needs. Their product range extends from a large variety of apparel for men, women, and children to home furnishings, furniture, gifts, jewellery, organic food, and personal care products.
Comfortable yet stunning designs, drenched in enchanting tones that promise a memorable experience ahead- FabNu introduces you to a world of rejuvenating lifestyles.