Break the monotony of your space by seamlessly combining perfect craftsmanship and visual appeal with 'Holzer'. With marvellous furnishing options, one can easily find unmatched allure and make a better choice. Here in conversation with Mr. Varun Kaher– Managing Director of Holzer– The Furniture Boutique' on how Holzer is serving its clients brilliantly for years now and the brand is creating interiors that are not only high on function but also inspire the senses.
Please walk us through your trailblazing journey in the furniture industry. What do you love most about it?
Any important lessons that your professional lifestyle has taught you?
Since, its inception in the year 2010, Holzer has been a dream project for me that has constantly evolved in all aspects. Most importantly our aesthetic sensibility and undeniable work ethic still remains of utmost importance to the entire team. Manifesting dream homes for our clients into reality is the prime motto we follow.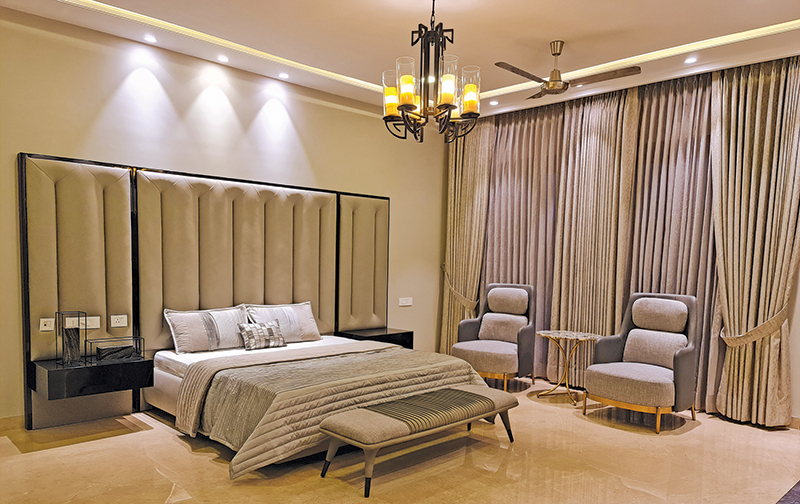 What inspired you to come in this business?
10 years ago, I felt there was a big gap in the industry of bespoke furniture. People were forced to buy ready-made products and if they ever shared an idea or liking about imported furniture, they received a typical answer- that it's imported and it wasn't possible to get the same finishing here in India! For clients who ever visited abroad, there was no customization possibility without a minimum order quantity and they were left with no option other than to buy that particular piece in ready stock. Upon careful observation of the loopholes in the industry, we planned a workshop equipped with all high-tech machinery and experienced craftsmanship. All this made it possible for us to customize everything from a small pack table to furniture needs of an entire house!
Who has been your role model and why?
My role model is my Father. He inspired me to think big, think fast, and think ahead and most importantly to stay positive in every scenario!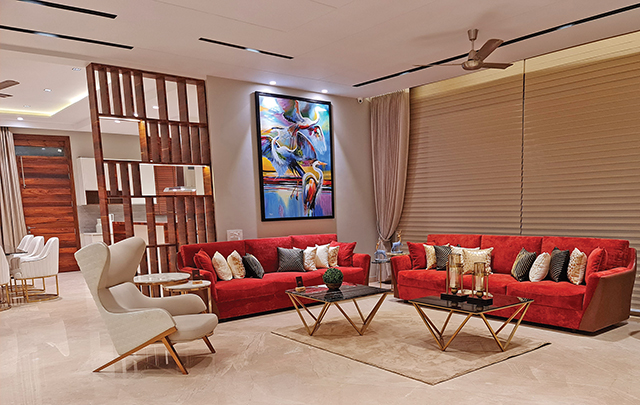 How COVID has affected the business scenario in the entertainment industry?
I think COVID has affected the industry in a positive way. People are doing small social gatherings and functions at their homes, so in other words they are investing more on their home rather than other things. As a result we are overloaded and we have to setup one more manufacturing plant on urgent basis to cater to the growing demand.
One activity that helps you relax and unwind?
Playing and spending time with my 4-year-old daughter Amayra.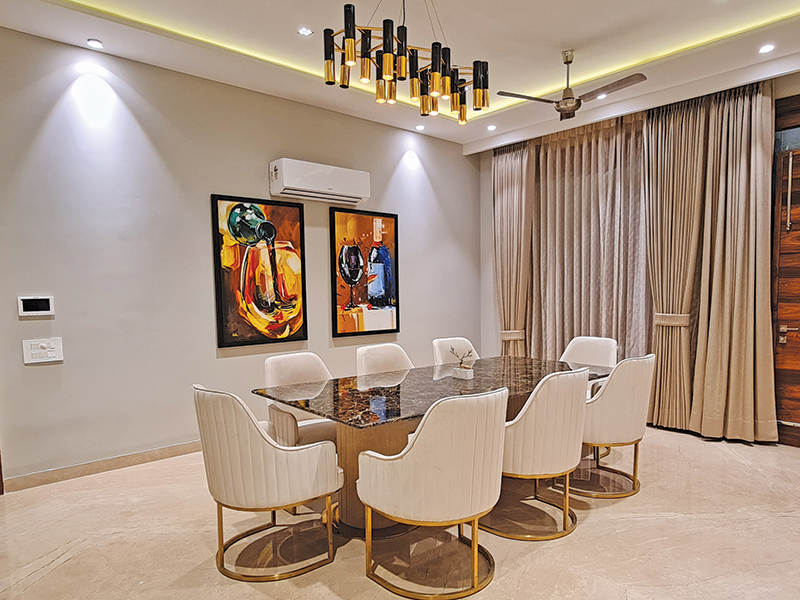 Your life mantras
'Time management' and 'Discipline' is very important.
What are some attributes that contribute to the unique features of your company ?
We are only company in the region that has 15,000 Sq ft display of customizable furniture and we have an expertise in bespoke furniture. We are one stop shop where you get a complete package from designing to execution. We are equipped with furniture, furnishings, lighting, and art effects!
______________________