"Be what you are."
Kumar Gaurav Dhavan & Shruti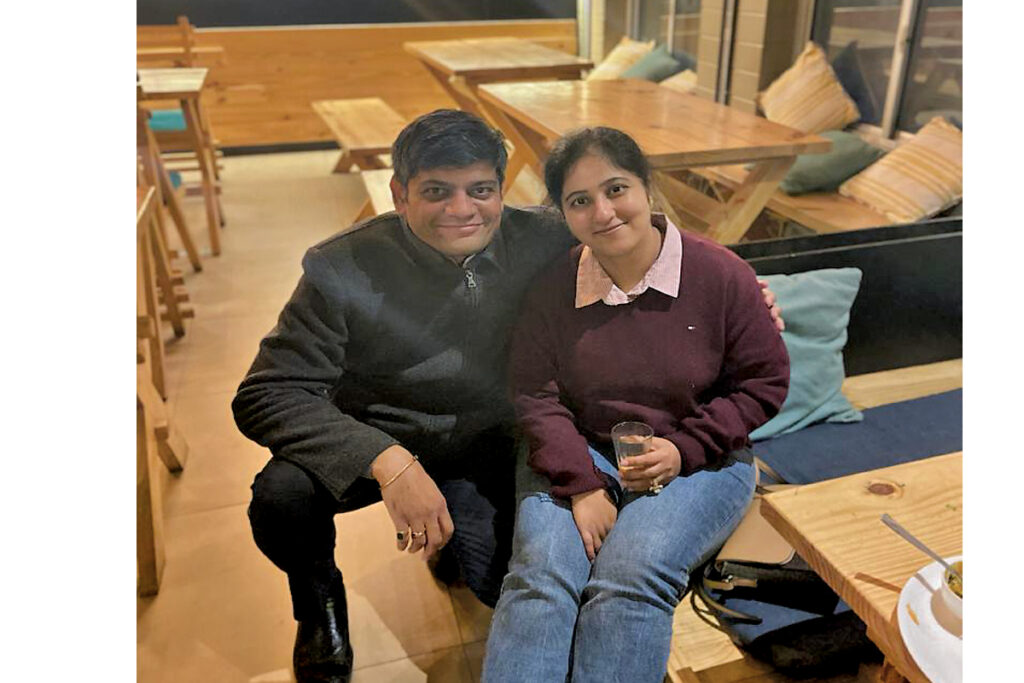 Kumar Gaurav Dhavan, IRS officer, is the Deputy Director of PGIMER, Chandigarh. Gaurav believes in 'being what you are' and 'letting your spouse do the same. "Accepting the ups and downs in a relationship is important. Marriage is a commitment for life," he says. Shruti greatly inspires Gaurav; he concurs. She handles multiple charges simultaneously with naughty kids, he adds! "She is the home ministry," he declares. Shruti is pursuing higher studies, and Gaurav encourages her to do so. Since his job is extremely demanding, he tries to maintain a calm demeanour and resolve complex issues in a balanced manner. Knowing and realizing the value and importance of each other in their lives is how their relationship works. When asked what the one thing he would like to change about his partner is, he says, "The timing/start of the relationship itself! I would have liked the relationship to begin even earlier than it did!" Love-packed and sweet indeed!
"Put each other first."
Dr Ashish Sharma & Dr Seema Sharma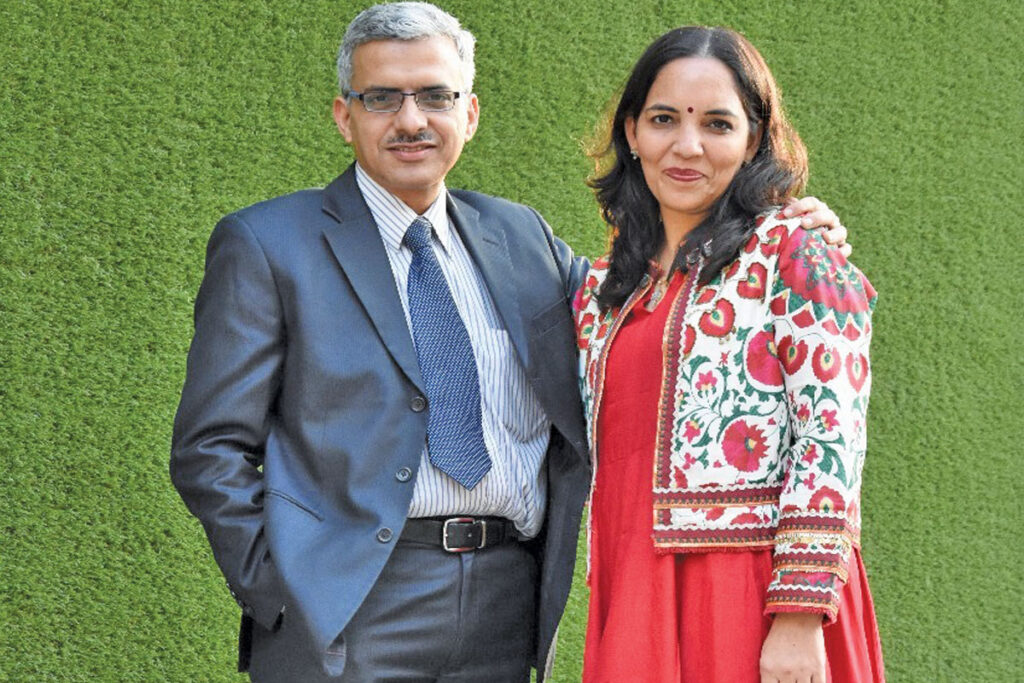 Professor Ashish Sharma (Head of Department, Renal Transplant Surgery, PGI Chandigarh) and Dr Seema Sharma, Associate Director, Obs and Gynae at Cloudnine Hospital Chandigarh, make a picture-perfect couple! The duo shares their secret of a happy relationship with TLJ Magazine. "Agree to differ and be happy. This is our top tip and experience for a happily married life," says Dr Seema. Admiring each other for their qualities and a continued commitment is what makes them go strong. "I admire my partner for his dedication and commitment to his work; he is a die-hard environmentalist and an inspiration to family and me for a minimalist living." Their strength is an inherent understanding and trust that both partners are trying their best to make the beautiful relationship work and make it better each day. Dr Seema wishes she had met her husband five years before they actually did. "Given our magical chemistry, I wish we had met five years earlier!"
"Itni Si Hasi, Itni Si KhusHi.."
Dr Rahul Gupta & Dr Divya Khosla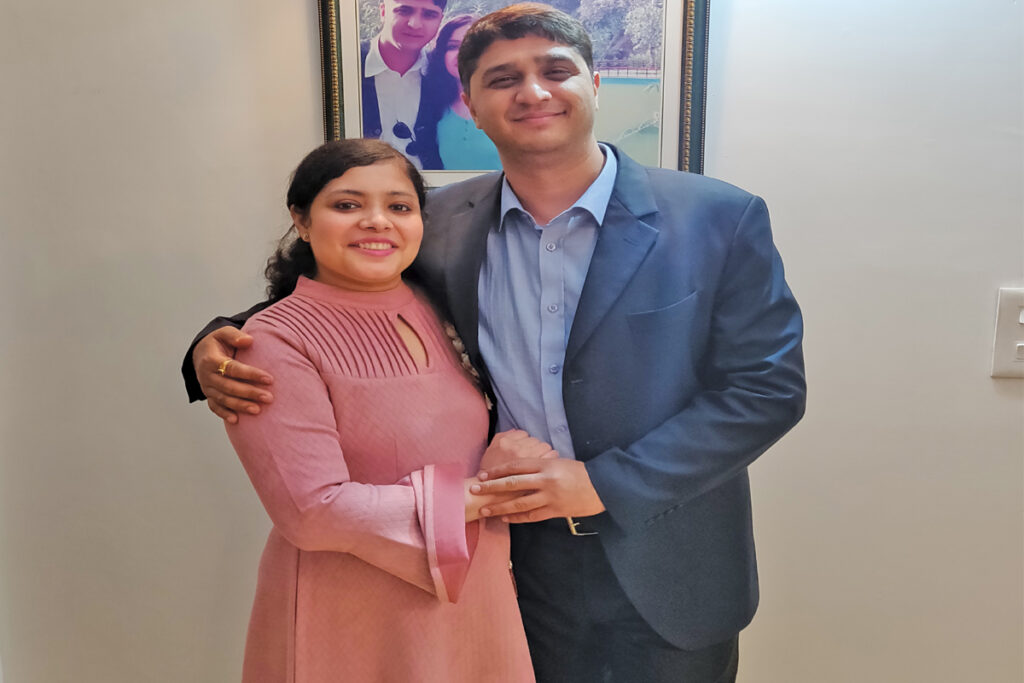 Dr Rahul Gupta, M.D., D.M (Gastroenterology), Ex-Fellow Hepatology, PGIMER and Dr Divya Khosla, Associate Professor, Department of Radiotherapy & Oncology, PGIMER, Chandigarh, make a great pair! "Complete honesty to your partner and wholehearted devotion and dedication to your relationship is important," says Rahul. However, what inspires him about Divya is her ability to balance her personal and professional roles. "Her commitment to family as well as professional life inspires me," he proclaims. Divya adds, "It is his calm attitude, even in most difficult times, that gives me strength through dark times." The couple have a common goal to enjoy life to the fullest and become each other's strength and not weakness! "I do not wish to change anything in our relationship. However, if given a chance, we would give more time to ourselves rather than to all unnecessary events occupying us at that time in the past!" adds Rahul.