In the industry, one has to have an eye for quality. It is easy to make a house but to make it a home. You need to furnish it with love and affection. One needs to blend into the interiors a flavour that suits one's lifestyle. Over the years, Simmi Kakkar and Dinesh Kakkar, founder and director of Westwood Industries and Mega Furniture Gallery- a major player in the furniture designing arena, with their keen sense of style, creativity and a tremendous amount of passion, has established an enviable benchmark in the furniture space of not just the Tricity but also the entire Northern belt.
Furniture, in a way, is a reflection of your true self. Furnishing gives you the self. Furnishing gives you the sense of being home, may it be your house, office or even a coffee shop.
They do this work, not for the money of fame but to create an identity for themselves and present 'excellent quality furniture for the world to see and admire.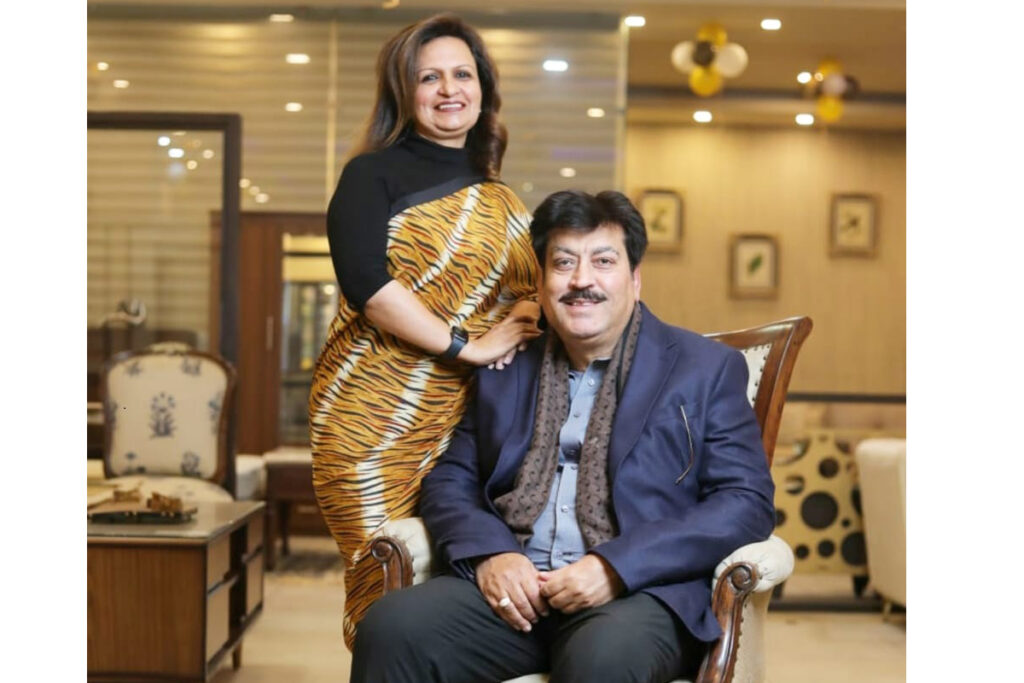 About Industries
Mrs Simmi Kakkar and Mr Dinesh Kakkar established Westwood Industries and Mega Furniture Gallery with each other's support and hard work. Mega Furniture Gallery and Westwood Industries are two firms. Their brand name is 'Phoenix'. Together they call it a dream team of interior designers, architects and a battery of over 50 workers, who help them blow life into the designer furniture made under their leadership. They have rich Indian handicrafts and beautiful traditional attributes of art and design that have established a reputation for the industry's offerings which are being appreciated by all of its customers. Its supreme quality has provided elegance to the furniture as it amalgamates the traditional and modern aspects. 'I feel thrilled while saying that the furniture designed by Westwood Industries is adorning prestigious places like offices of CMs' of both Punjab and Haryana.", says Simmi Kakkar feeling an enormous amount of pride. The industry has a lot of clientele in the government sector. They have designed furniture for the Punjab and Haryana CMs' offices and the UT guest houses, etc. Some other places worth mentioning that have been graced by her master woodwork are the High Court, Vidhan Sabha and CITCO establishments, among others.
How did it all start?
Today it has been more than 25 years for them in the furniture industry. In their early years, they used to run the business of electrical products, but with time they pinned into the furniture industry. In the starting, both of them used to go to China and bring the material, but with more exposure, they started their own manufacturing. Now they have a family business that includes both Simmi and Dinesh and their two sons as their left and right.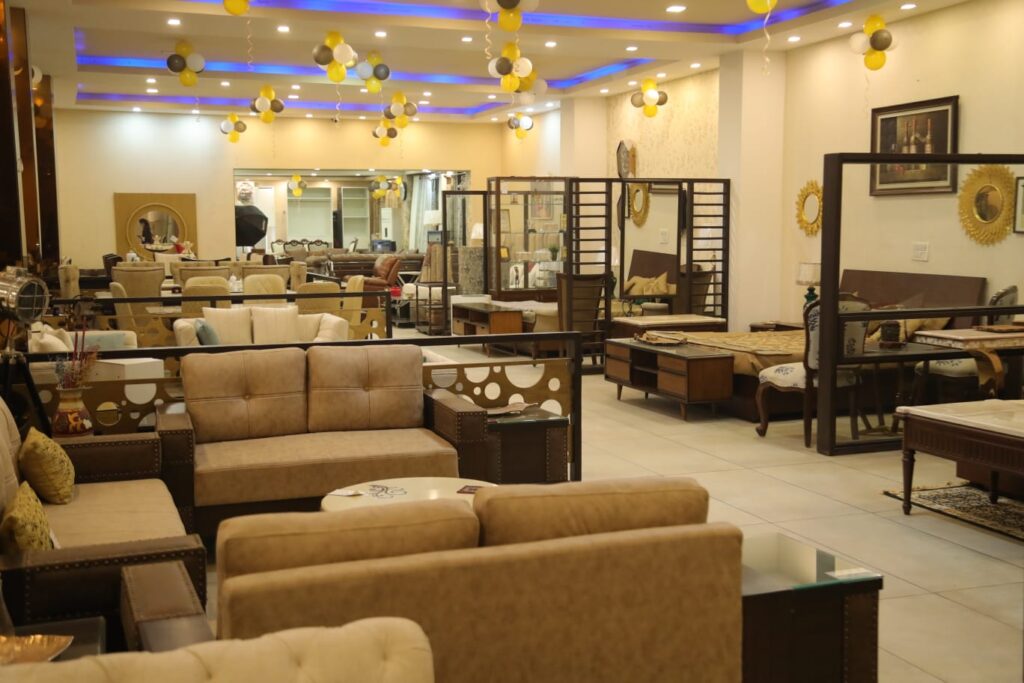 Building The Furnishing Empire: Mega Furniture Gallery
They take pain themselves like they don't stay dependent upon others. They work in a team from selecting fabric to its final touch. They stick to the task and makes it their best. Their goal in life is to improve day by day and bring out more innovative ideas in the industry. Their motto is 'Service With Style'. They are self competitors as they never compete with others in the market. They believe that what they do today should be better than what was done yesterday. For them, furniture design is not the only work. It is something beyond passion. To learn new things every day, start a project and stick to it until the customer is satisfied. They believe that to help a customer is to feel what is in their mind and to work for their expectations.
Bouncing back even stronger
What are a road without speed breakers and a journey without ups and downs? Simmi Kakkar understands an entrepreneur's readiness to face challenges and overcome obstacles. As it is very well said, 'Problems don't kill you, they make you stronger. Being a housewife, her primary source of motivation was her mother-in-law. Defying the stereotypical relation, they both have been a support system for each other. But, for Dinesh Kakkar, the reason was doing something new and making life more furnished.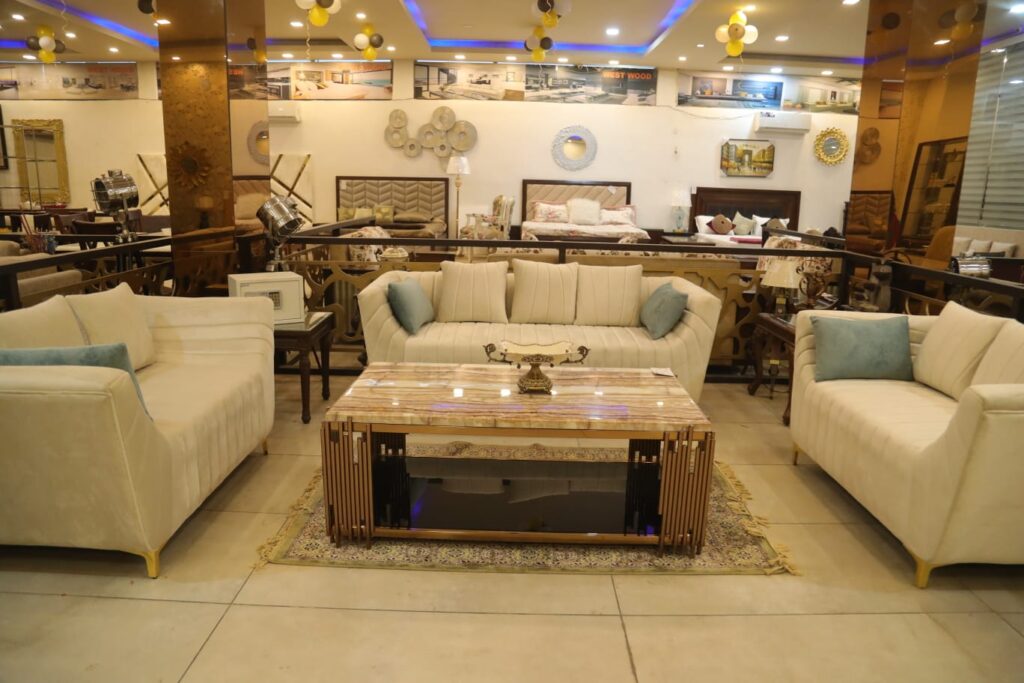 Success Mantra
For them, Success doesn't come to those who don't try. And they are the ones who keep their work aspirations high. Their formula to Success is hard work plus a lot of passion. Finding something that one enjoys doing and working towards it with unwavering willpower is what they believe works wonders.
Simmi and Dinesh say: "Give us a house; we will make it a dream home".