Uniqaya

is an emerging skincare brand dedicated to giving you only the best. With the highest quality natural ingredients, it delivers paraben-free, non-sulphate & non-phthalates products for skin. Furthermore, it is GMO(Genetically modified organism) free and cruelty free.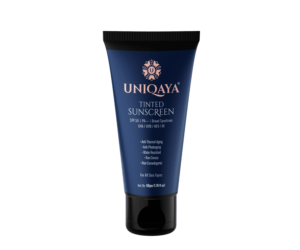 1) SUN & SCREEN COMPLETE BLUE LIGHT PROTECTION SUNSCREEN WITH SPF 50 PA+++
• Protect your skin from UVA, UVB, HEV (Blue Light rays), and IR rays.
• 3-in-1 action with Protection, Nourishment, and Anti-photoaging.
• Soft, matte finish with a non-chalky and non-greasy experience.
• Fights environmental damages, promotes collagen, retains natural moisture.MRP- Rs 799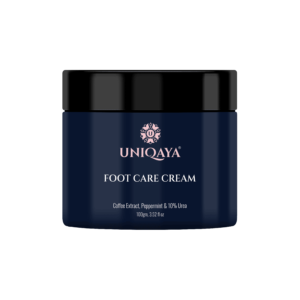 2) DEEP MOISTURIZING & REPAIRING FOOT CREAM WITH SHEA BUTTER & PEPPERMINT, 100 GM
Repairs dry, cracked, and rough heels and feet, elbow, knees, and knuckles.

Hydrates and soothes feet without leaving them sticky.

Heals skin tissues and fights fungal infections.

Provides relief to muscular pain & relieves inflammation.
MRP- Rs 899/-
2-in-1 Ultra Hydration with Moisture Lock Technology for a natural glow.

Light, and non-greasy formula that restores skin pH balance

Protects skin, controls acne, and fights against free radicals

Improves skin tone for softer, radiant, and younger-looking skin
MRP- Rs 799