"Respecting Boundaries and Living with Love"
Mandira Wirk is a fashion designer based in New Delhi whose designs exude elegance and grace. Her work has been displayed on National levels, making her one of the prominent designers of the country. Mandira's husband, Hardeep Wirk, is a corporate lawyer, and together they have built a thriving relationship through their marriage. Here is a candid conversation with the power couple.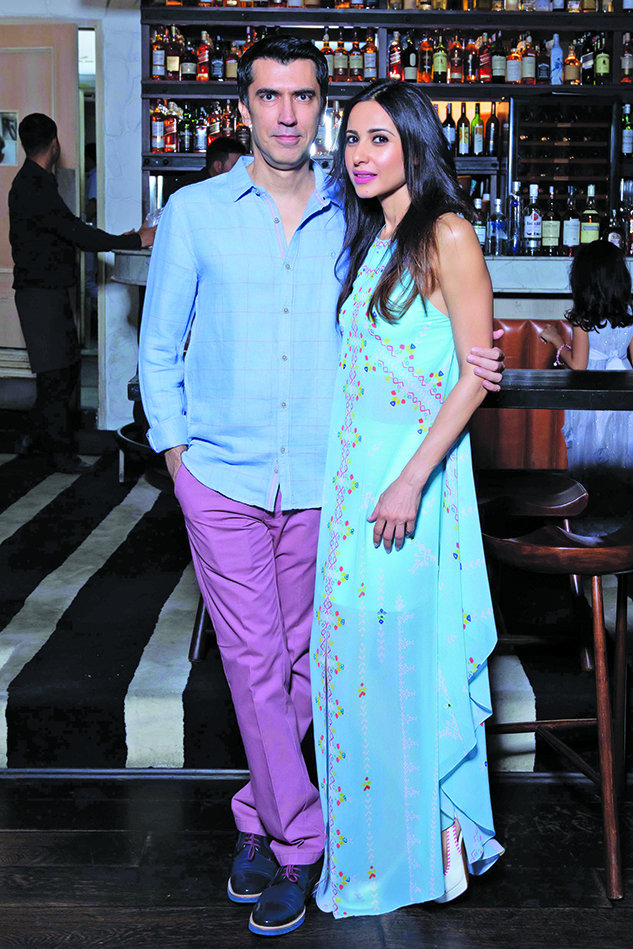 What is your top tip for a happy married life/happy relationship?
To be happily married, one must not own the other person: have little or no expectation. I know this can be difficult, but it can really help with a good marriage if worked upon.
Does your partner inspire you? If yes, how?
My husband is my biggest critic in a positive way. He has always been super supportive of my career and encourages me to do well in all aspects of life, be it fitness, spiritual, or professional growth. I truly thank him for his unconditional love and trust in me.
What is your common goal in life as a couple?
Our common goal is to inculcate a good value system in our daughter while teaching her to be an independent and good human being, apart from academics.
What makes your relationship work?
Most importantly, space. We respect each other's boundaries of work, friendship, and family. At the same time, we love doing common activities together like working out, taking long walks in the evening, travelling and exploring, and enjoying movie nights together.
Is there anything you would like to change?
Nothing, I am truly blessed and grateful to God for giving me such wonderful in-laws, my husband, my most precious daughter, and our gorgeous dog.